135compact.com

16mm film ultra compact cameras Kiev 30 (M)



The Kiev 30 was built between 1974 and 1983 by the Asenal factory. It had a predecessor, the Vega, which was a copy of the Minolta 16. Its sucessor, the Kiev 30M, built until the end of the 80s, was a slightly simplified version. The 30M was succeeded by the 303, which is mainly the same camera with more plastic, built throughout the 90s. I'm not sure about the dates. My Kiev 30 suggests a 1990 production date. We discussed it on a very interesting Russian Camera forum. My camera seems to be a 30M in a 30 housing. It lacks the flash socket and has the black engraving for indication of the film plane, as it would be with a 30M. The camera was NOS (New Old Stock), in its original box with all its accessories. Even 2 rolls of film were furnished, 1993 expiry date, which would match with a 1990 production date. The seller had several of these. So we know that in 1990 the Kiev 30M was still made, maybe the last batch, and that they had some Kiev 30 housings and boxes in stock. I bought a regullar 30 from 1979 later because it has a flash connection. You will find this one near the bottom of the page.

It's a simple mid range camera for 16mm unperforated film* (see below). It has a decent focusable lens, a big advantage over the Minolta cameras, and a choice of speeds and apertures. It has a big picture format, 13x17, so it needs unperfed film. The original Kiev 30 models had a PC flash socket, which was suppressed later on the 30M. So the first one has none.

* 16mm film is a movie film format, as was 35mm film. In the early days it was cut from 35mm film and thus had perforations on one side (single perforation). Please note, that the perfs and their area of 35mm are bigger than those of modern 16mm film. As soon as 1923 Kodak introduced a set with camera, projector, tripod, screen and splicer (or was it a slitter?) aiming at amateurs. The new format was rapidly adopted by still camera producers to build smaller devices. The film usualy sits in a cartridge, but no standard has been established, many have 2 cassettes, one feeding and one taking. So every maker made his own system. Some, like Minolta, even sold a choice of readily available film cassettes. If you want to use your camera, you should at least have one (pair of) cassette(s).

16mm film is still made. There is double perf, single perf and unperforated film. Check, which one suits your camera. Some need perfs to advance. Smaller picture formats can use double perf film, bigger ones would have the perfs (or sprockets) visible in the picture area. There is 10mm of usable space between the perfs of double perf film, 12.5mm to the side of single perf film. Film can also be s(p)lit from other formats like 120.

The camera's main features are:

23mm F3.5 Industar M lens, F3.5-F11, min. focus 0.5(!)m,
Shutter speeds, 1/30, 1/60 and 1/200
13x17mm picture format, cartridge similar to Minolta, can only use unperforated 16mm film
Size 84x46x27, Weight 178 gr.
16 - 130 ISO, simple viewfinder, no parallax compensation marks, flash socket for the non-M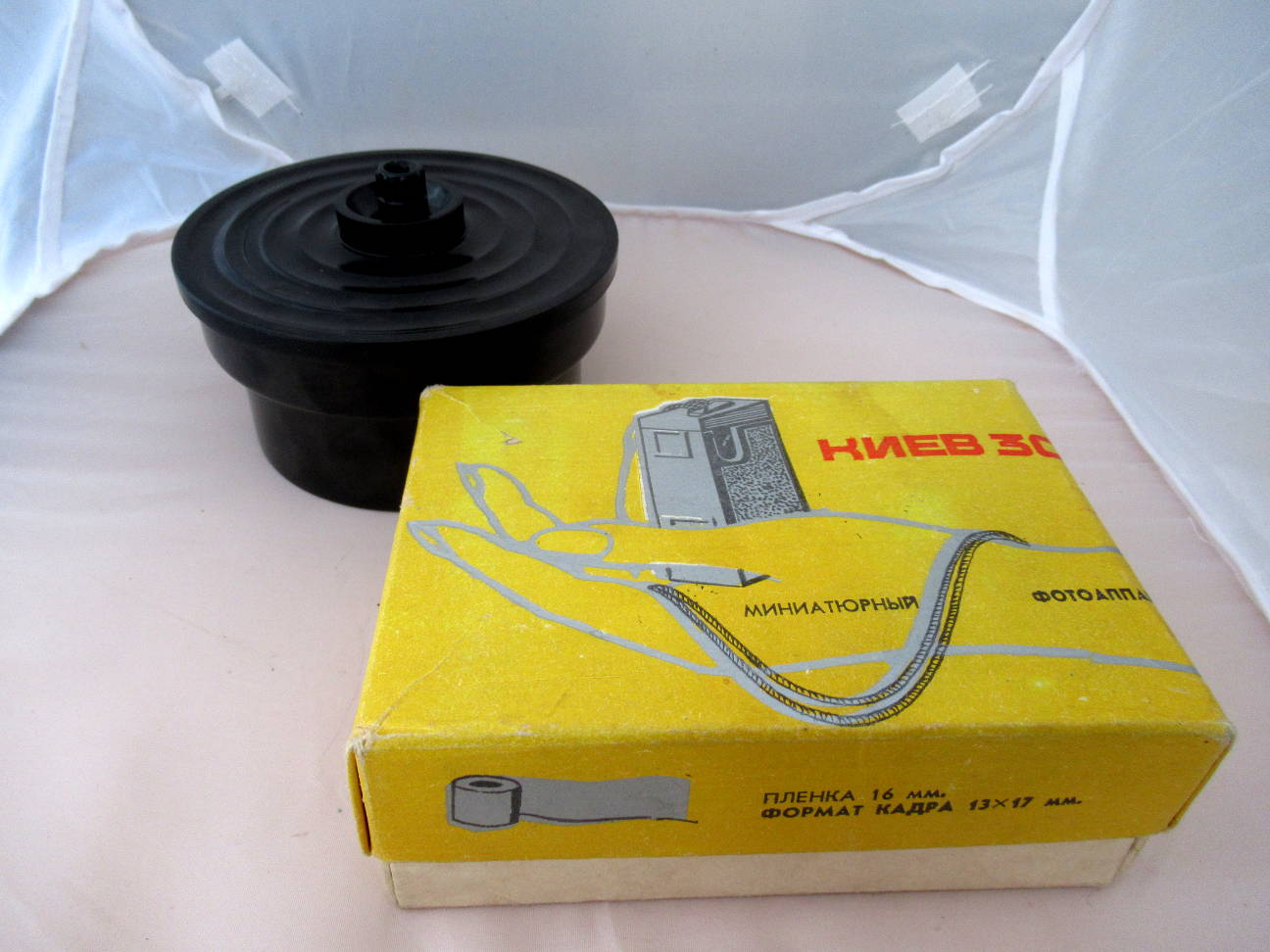 The camera was often sold as a set, the camera and acessories in a box + a 35mm developping tank.



Box open. Mine was obviously NOS.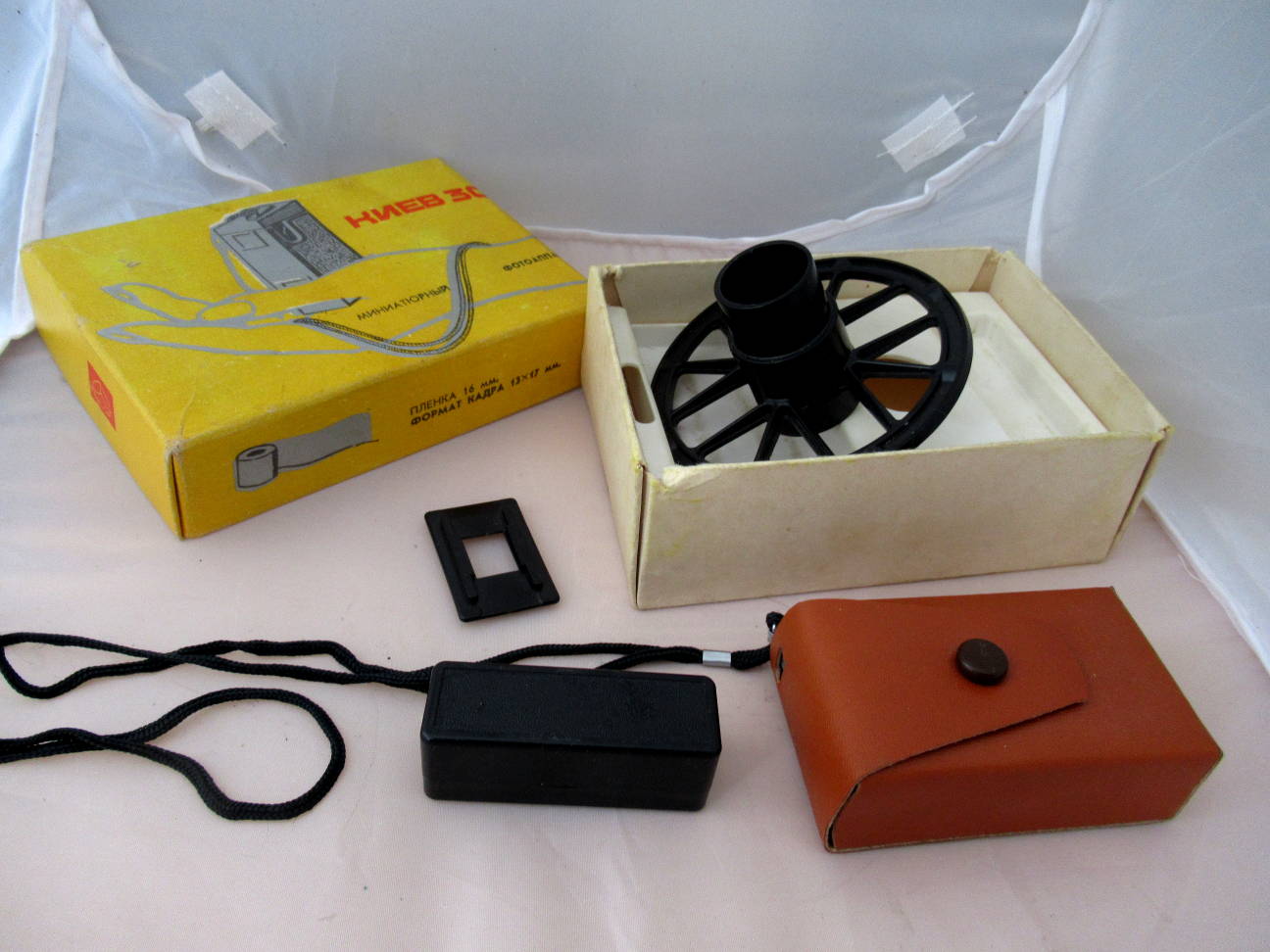 Box unpacked. Camera, strap and case. 16mm reel acessory for 35mm tank. Spare cartridge in a box. 16mm insert for 35mm enlager.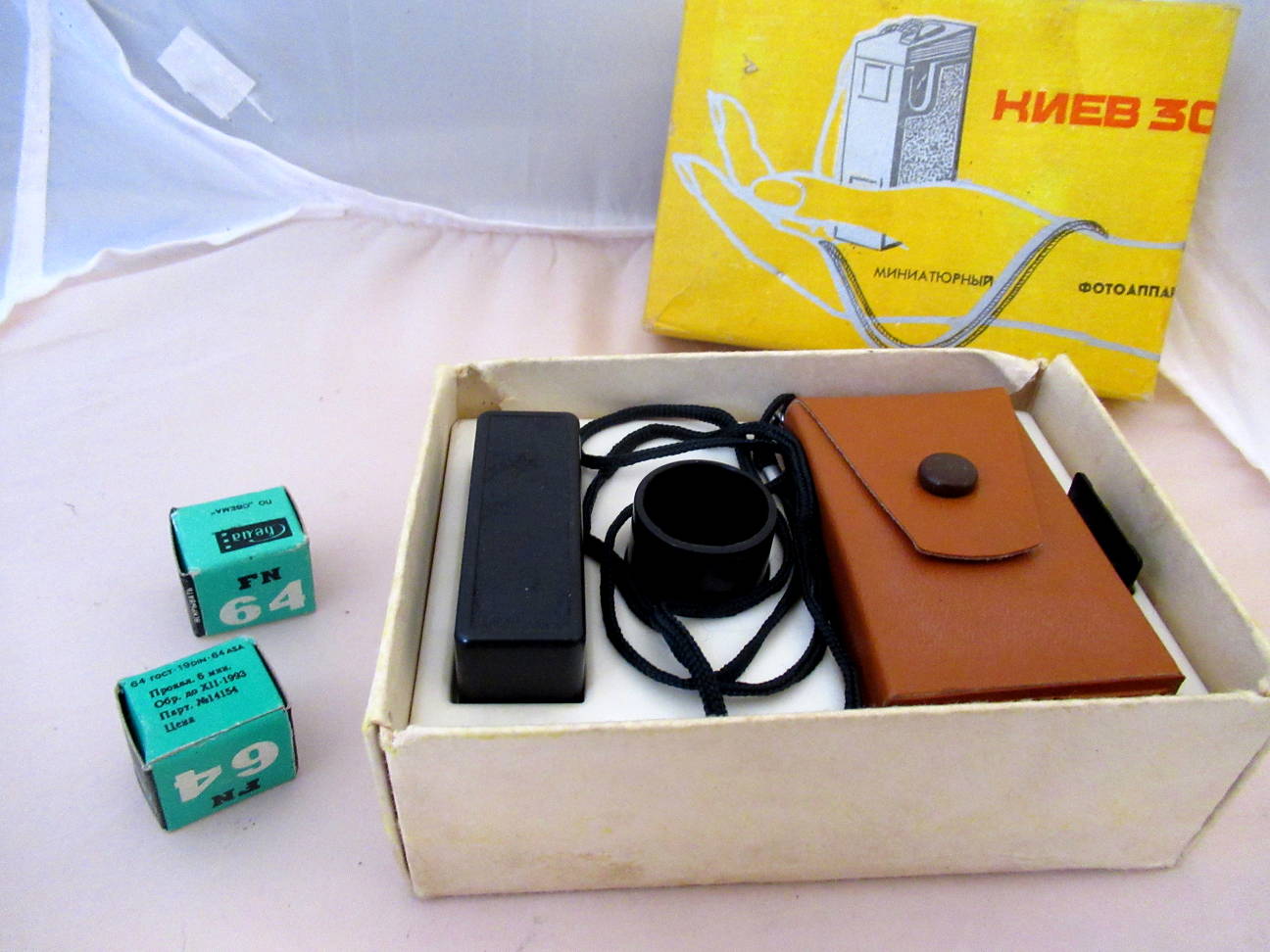 There was even film in the package.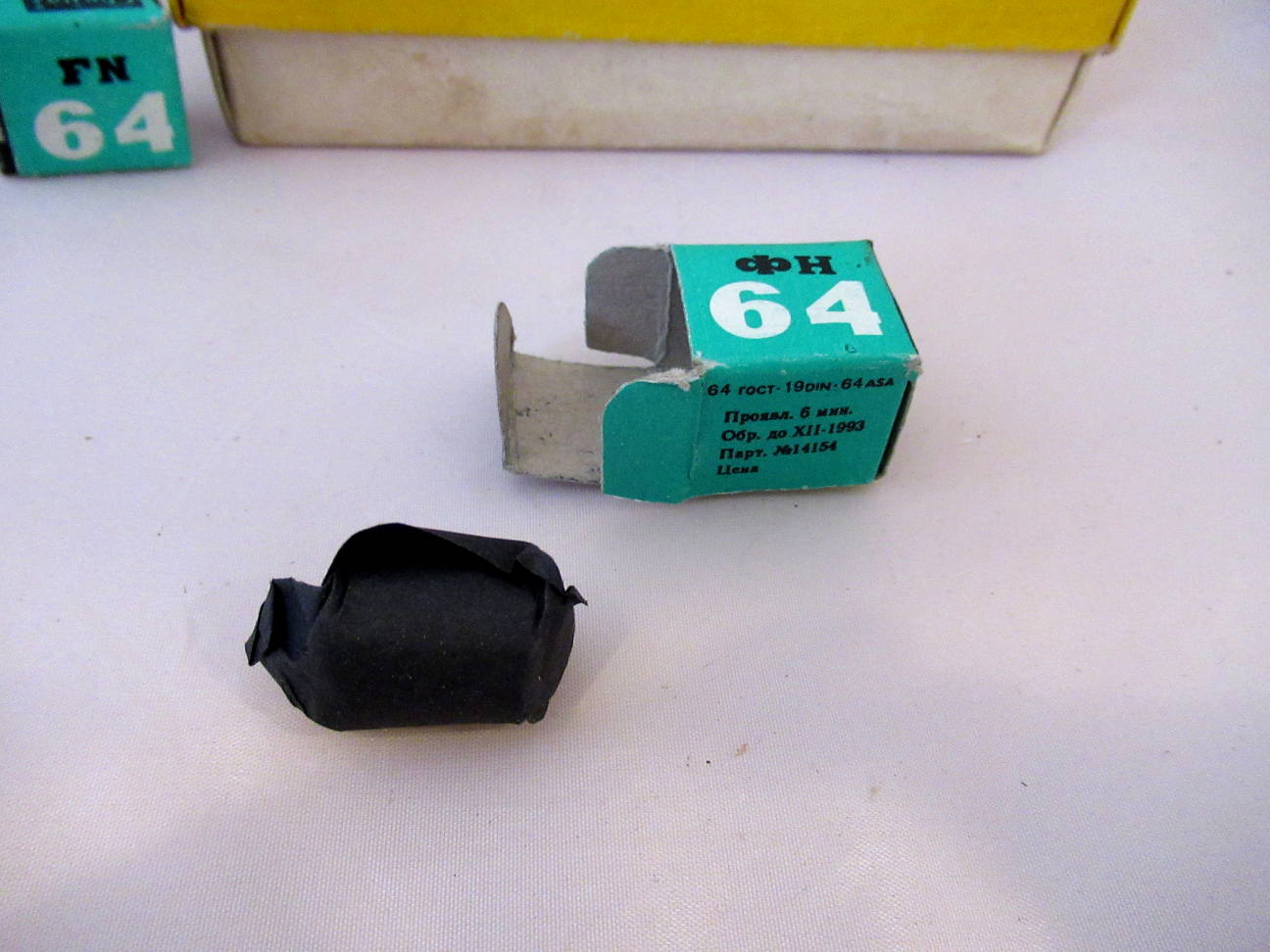 Kiev also sold Smena 16mm pre-cut film, but it's just the film, without cartrige. This one expired in 1993, not really usable any more.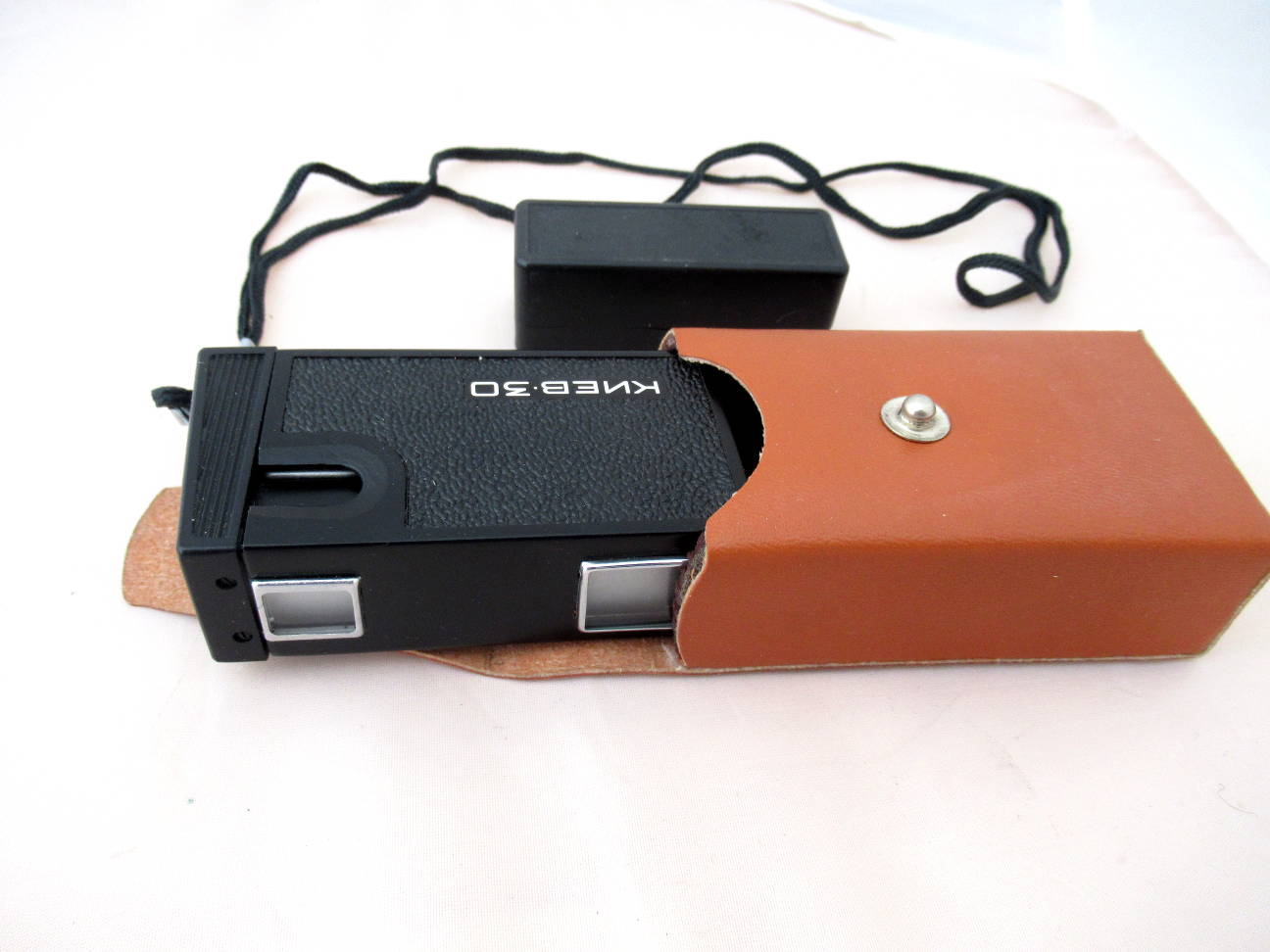 Camera and case. Extra cartridge in plastic box. There is a cartridge in the camera.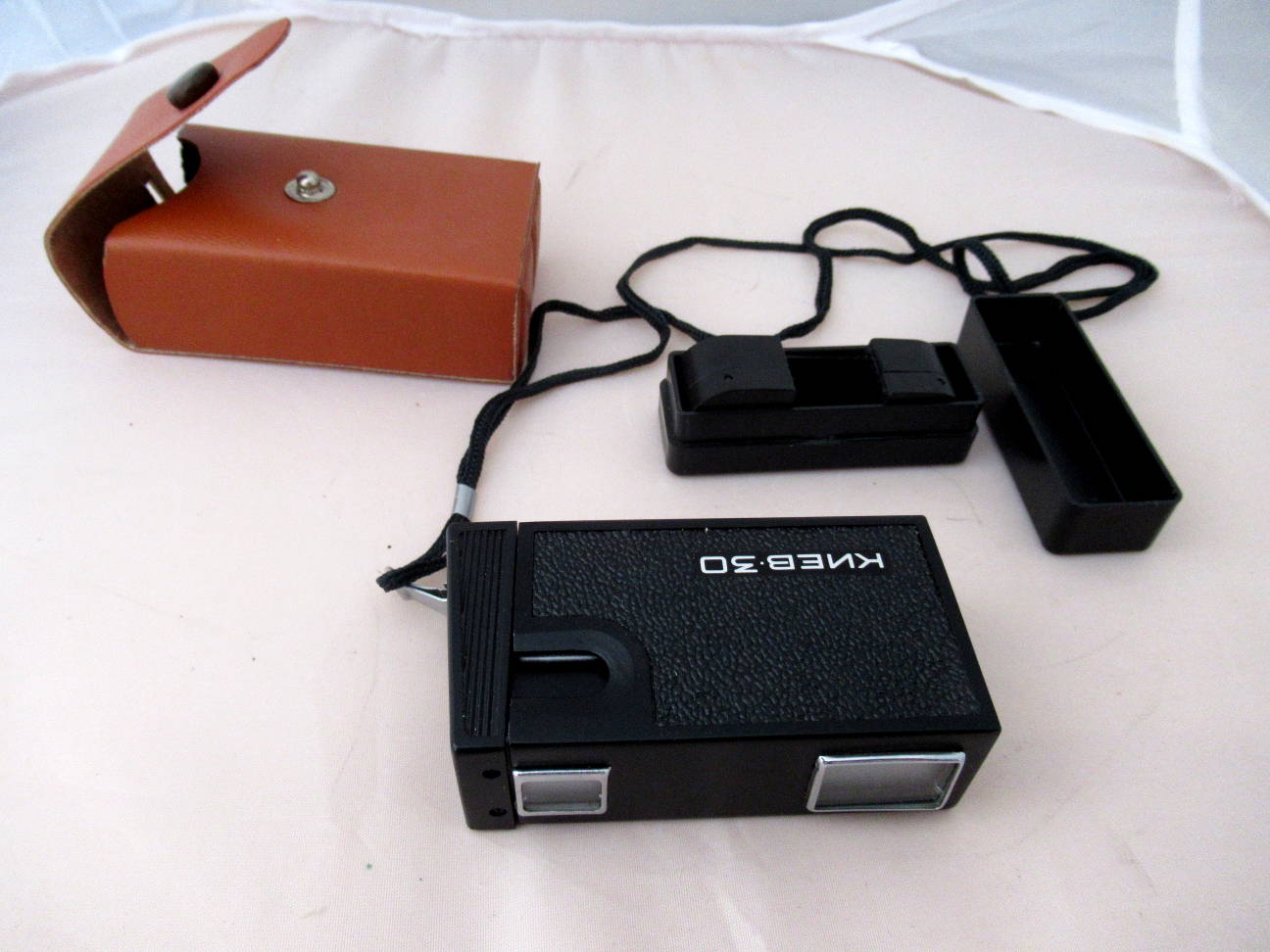 Camera and cartridge box open.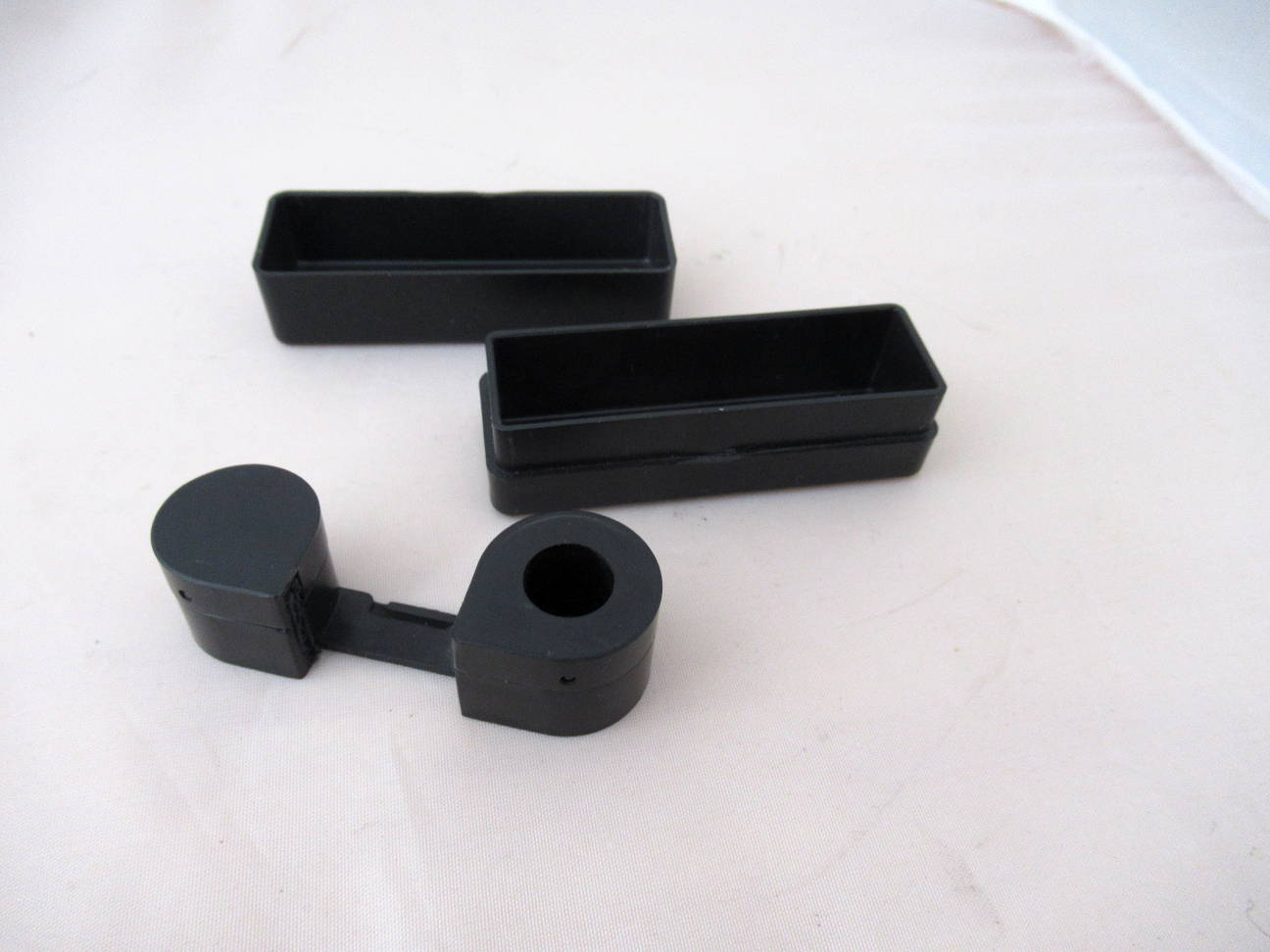 The cartridge looks like a Minolta cartridge, but wouldn't fit into a Minolta.


The camera is very small when closed.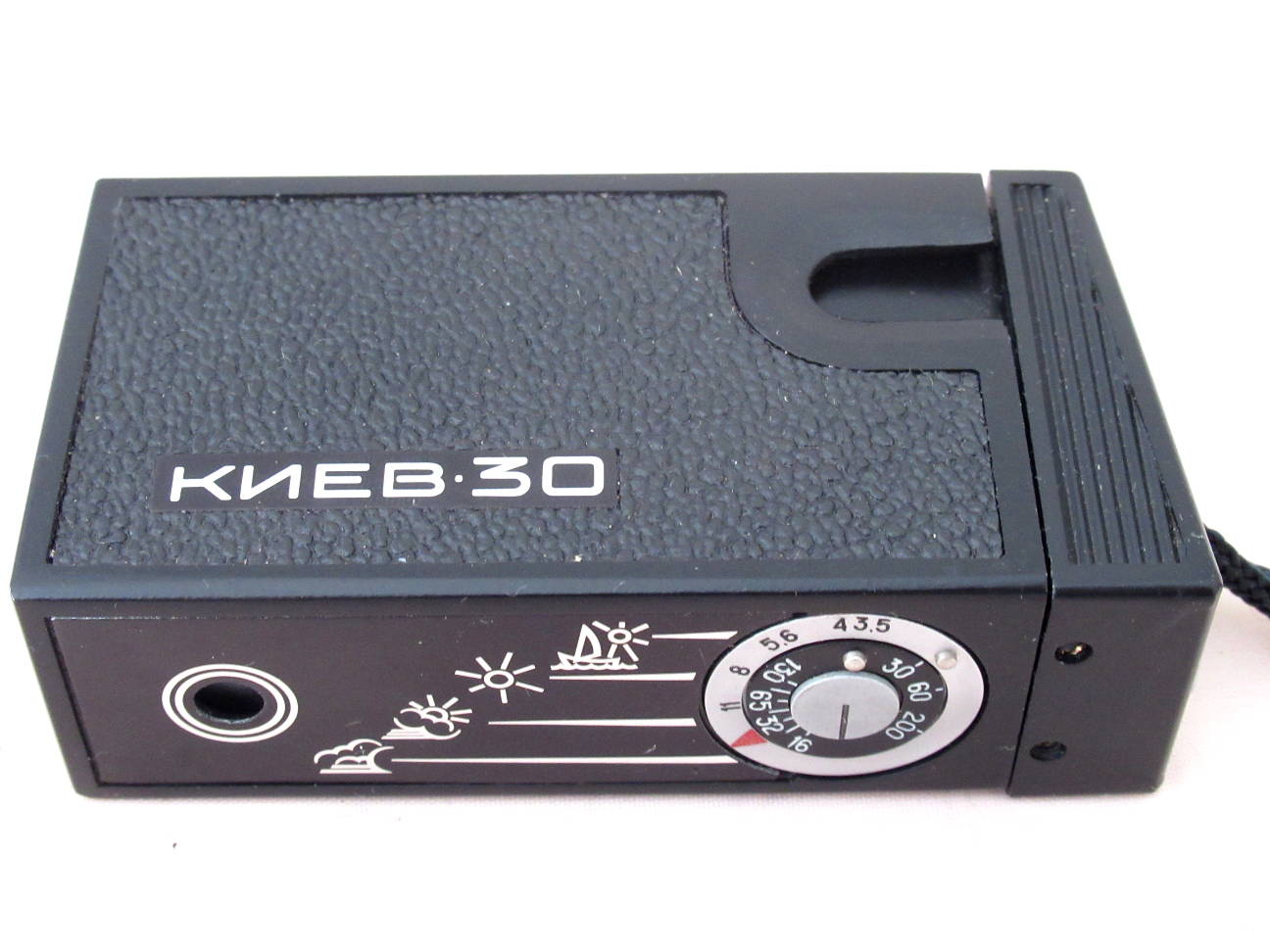 An exposure calculator on the back side.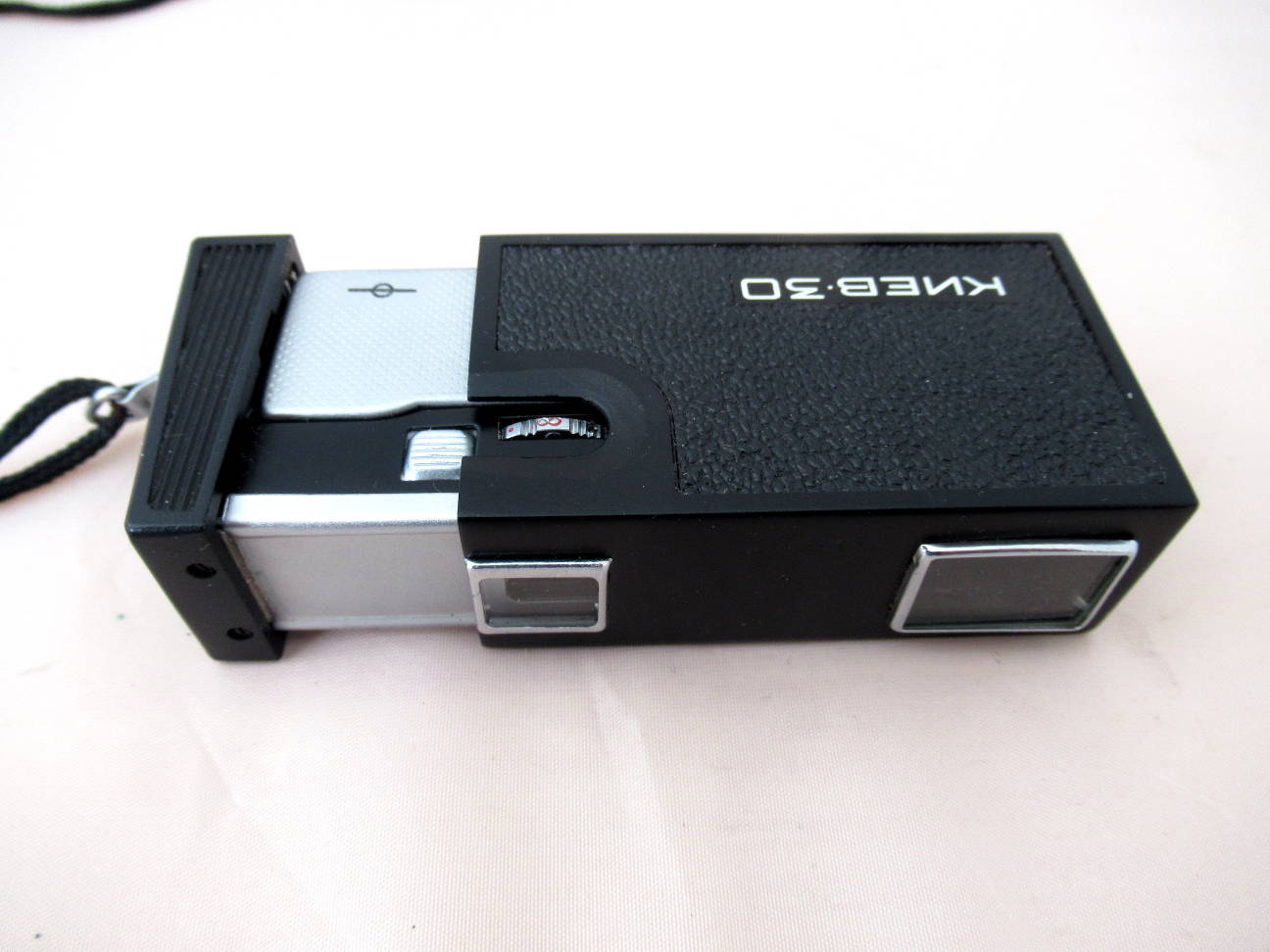 Camera open or extended. You have to open and close the camera for film transport and shutter cocking. Please note that the camera advances the film every time you close it. So closing it without having taken a picture makes you lose one photo.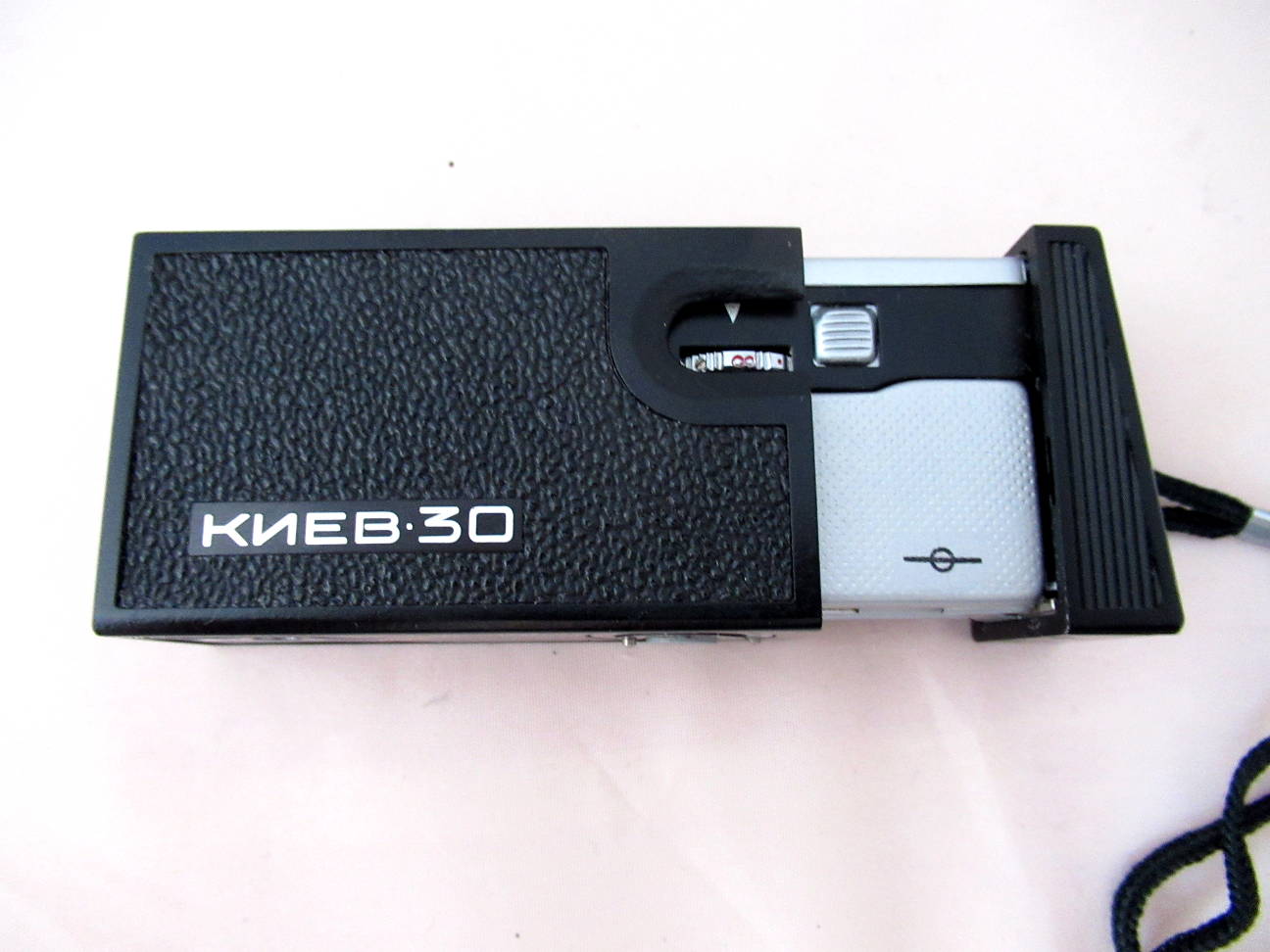 Camera top. Distance setting wheel and shutter button.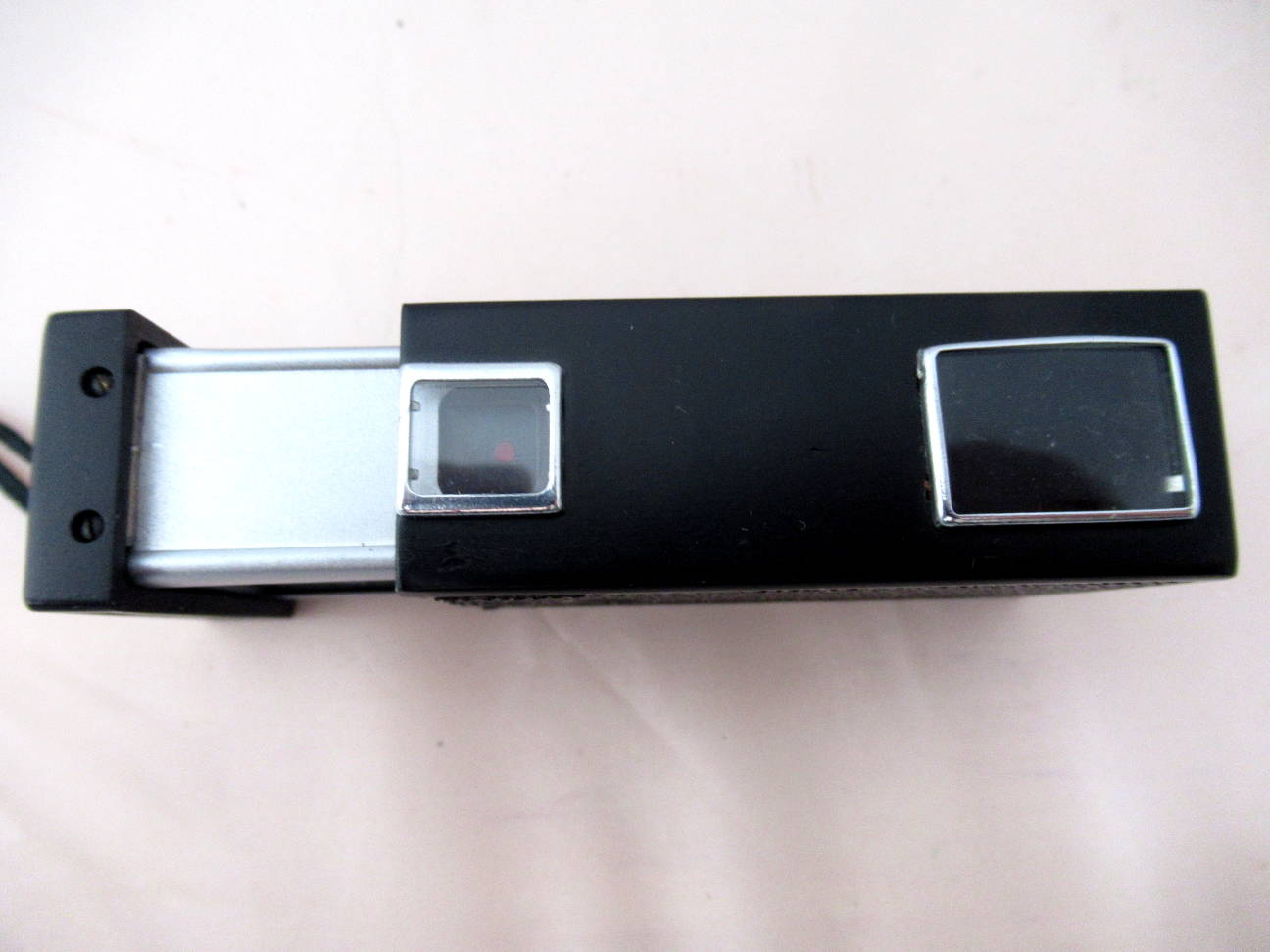 Camera front.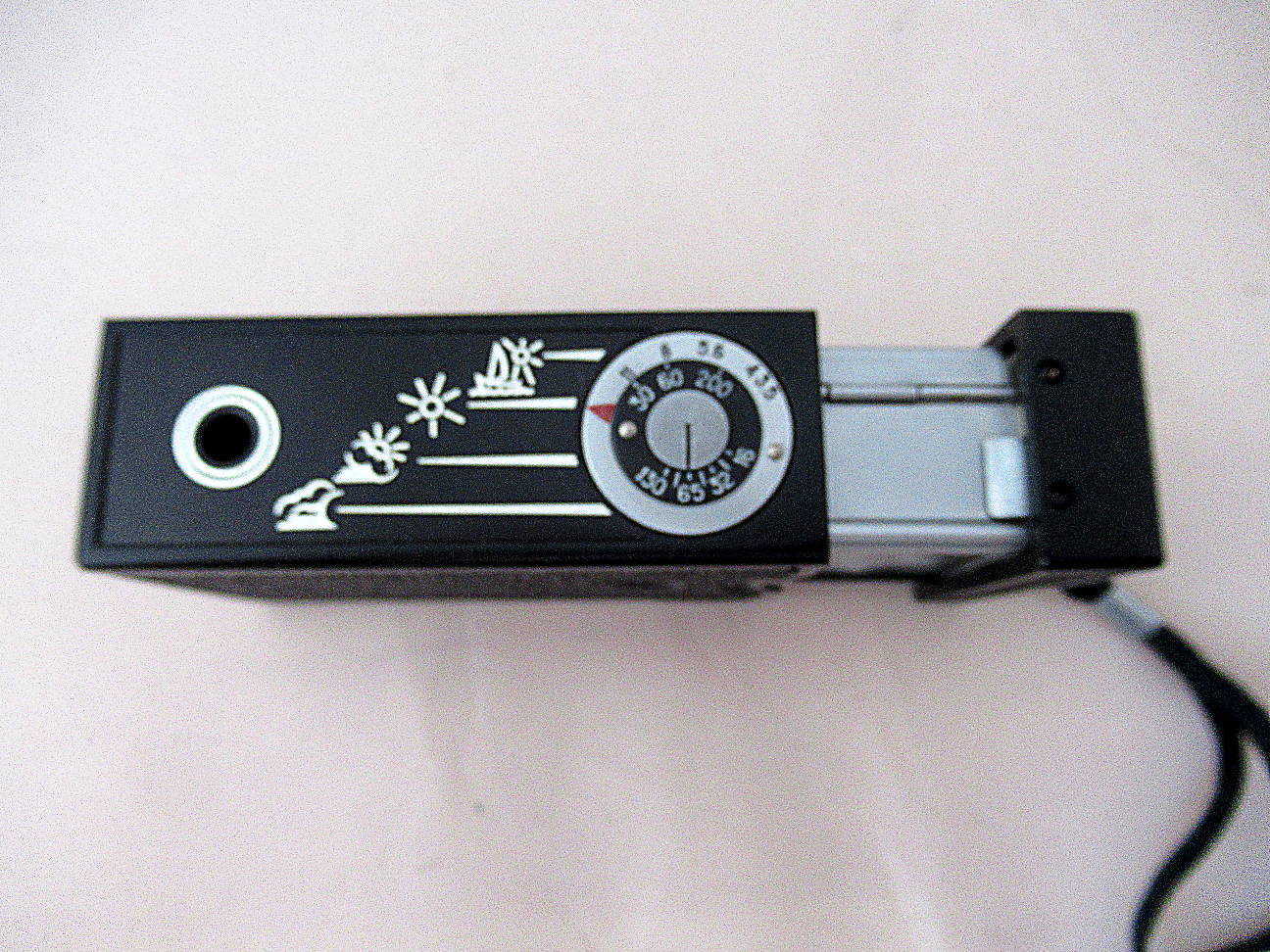 Back view.
The finder is only a hole and a window on the other side. No parrallax marks. Exposure calculation dial. Simple, but works..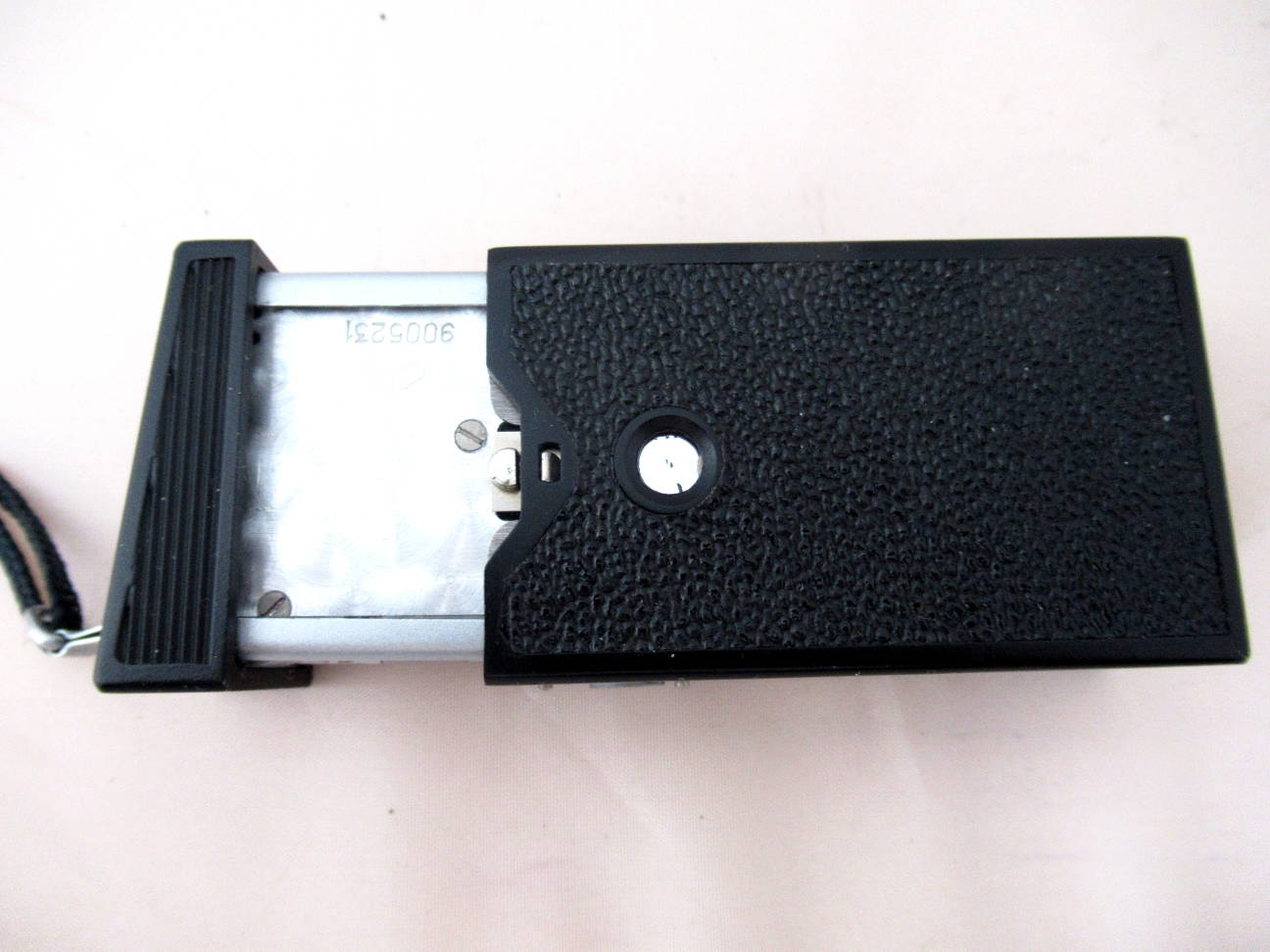 Seen from below. No tripod socket. The round window is the exposure counter, but the figures have been badly printed. The camera seems to have been produced in 1990.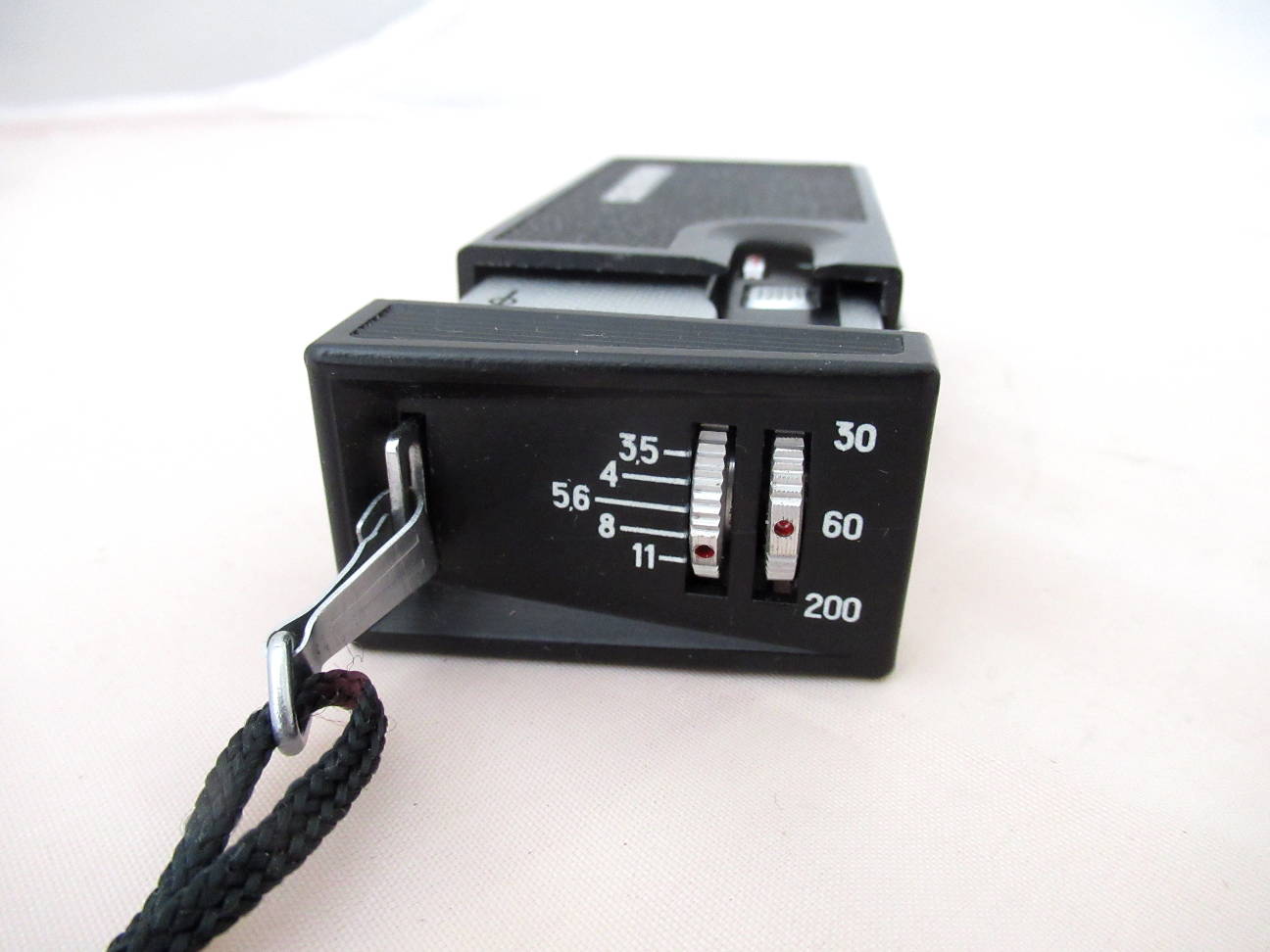 Seen from the side. Speed and aperture setting.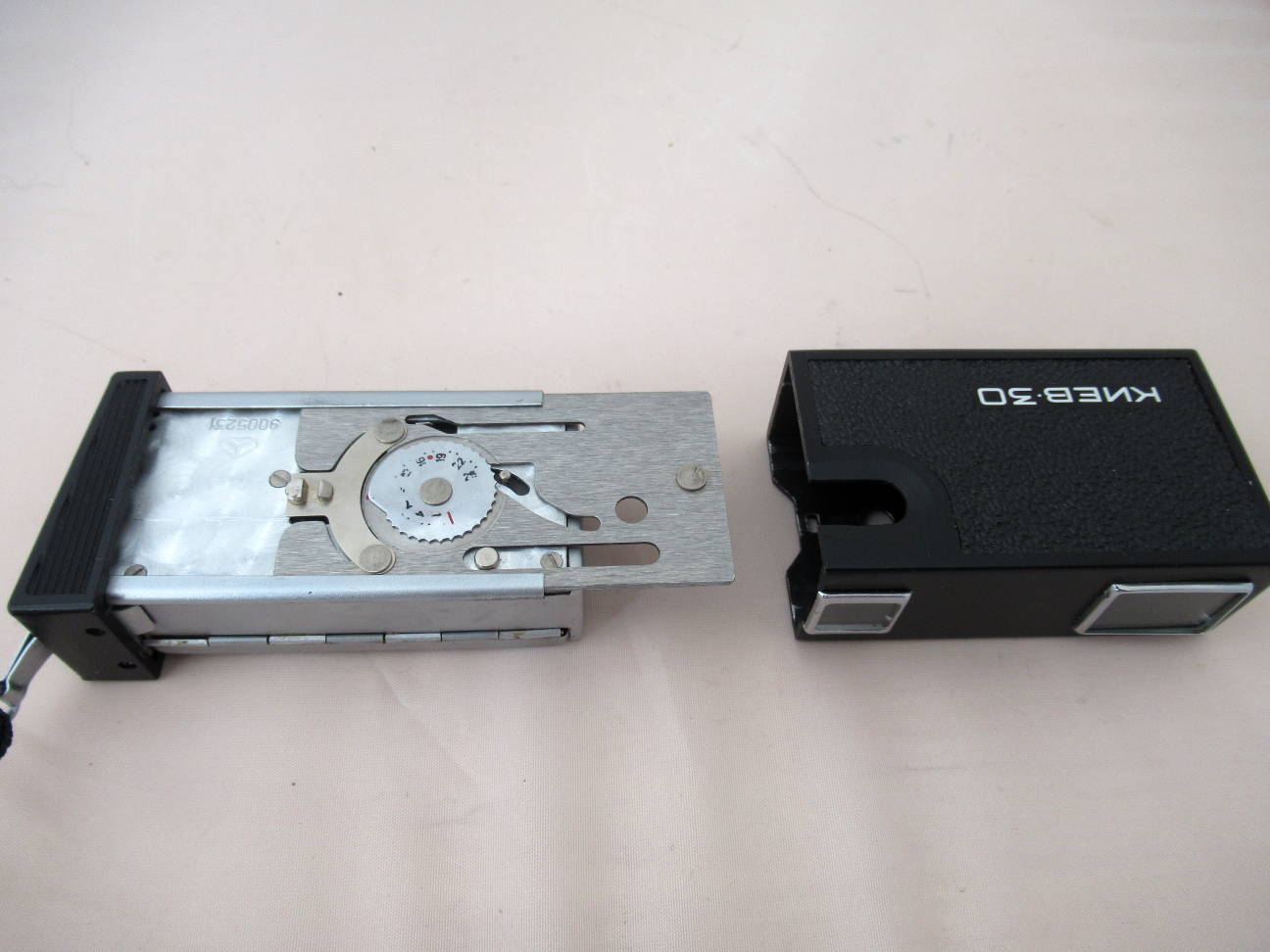 Camera taken apart. There is a release button at the bottom.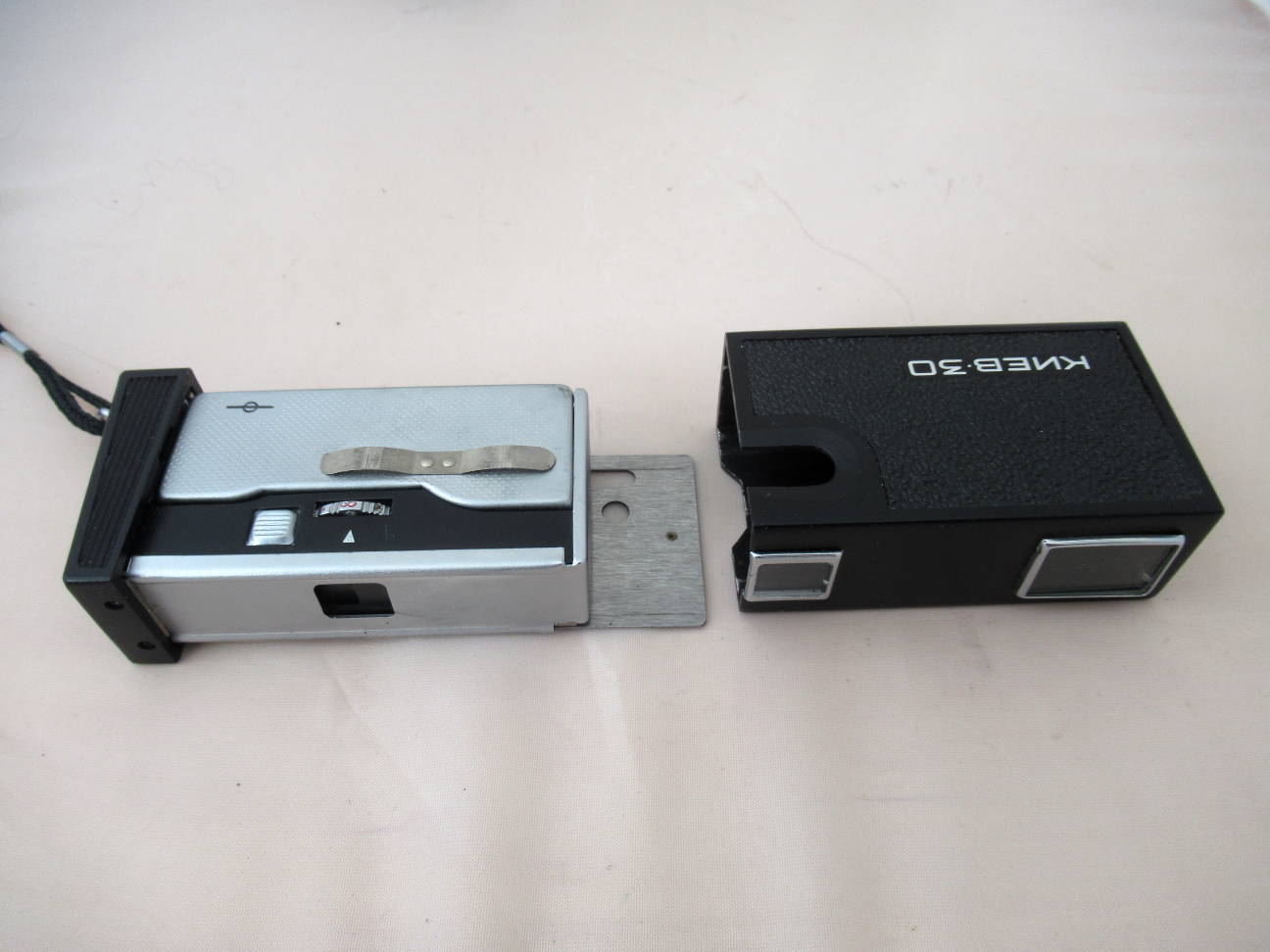 Camera apart, top side.



Film compartment closed.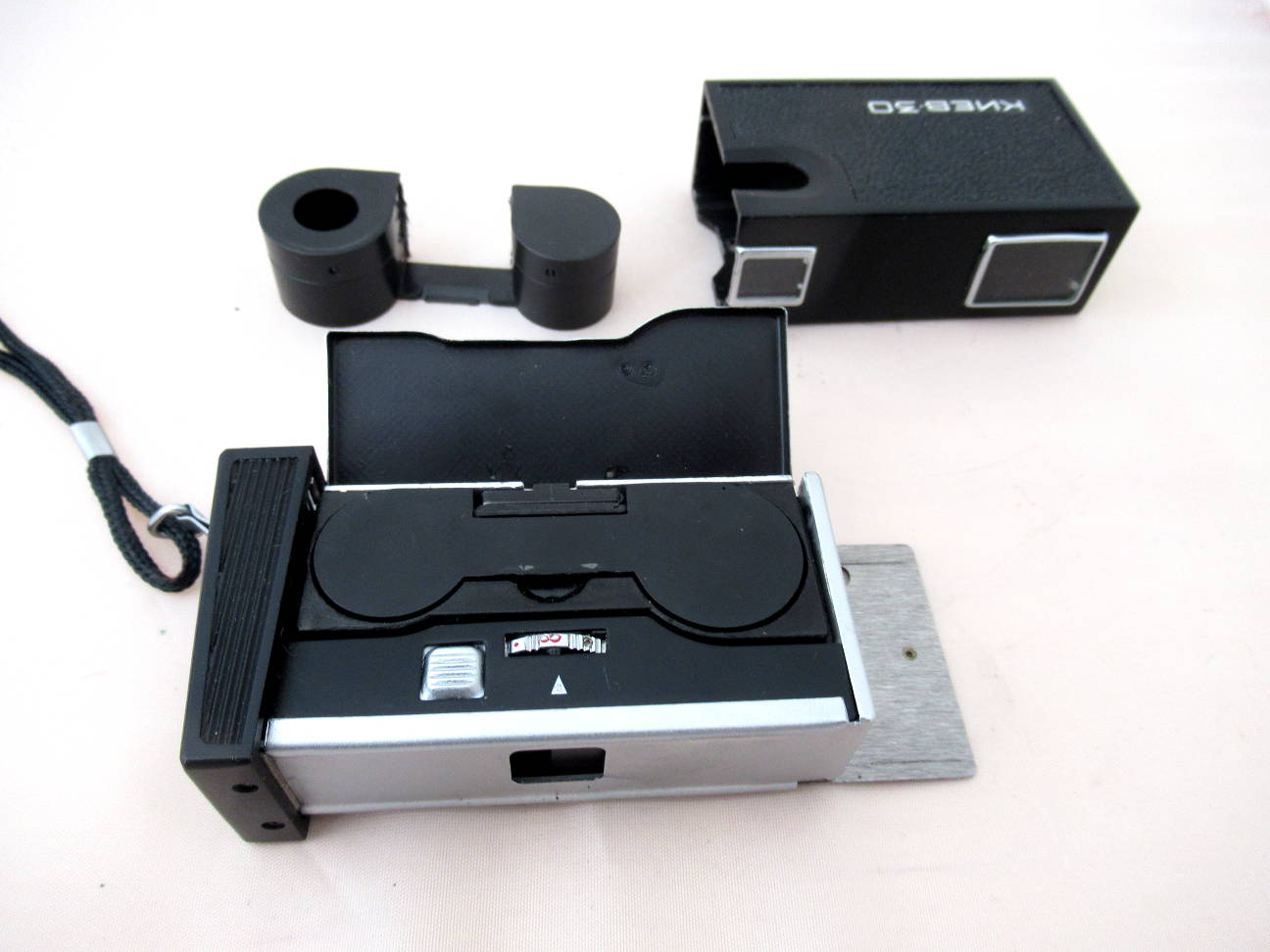 Camera film compartment open. A cartridge in the compartment, another one behind. You should have one if you want to use your camera. It's often cheaper to buy an old camera that has one inside than a spare cartridge which tends to be too expensive.
You can easily load and unload the cartridges in the dark or a changing bag. Please consult

this page

.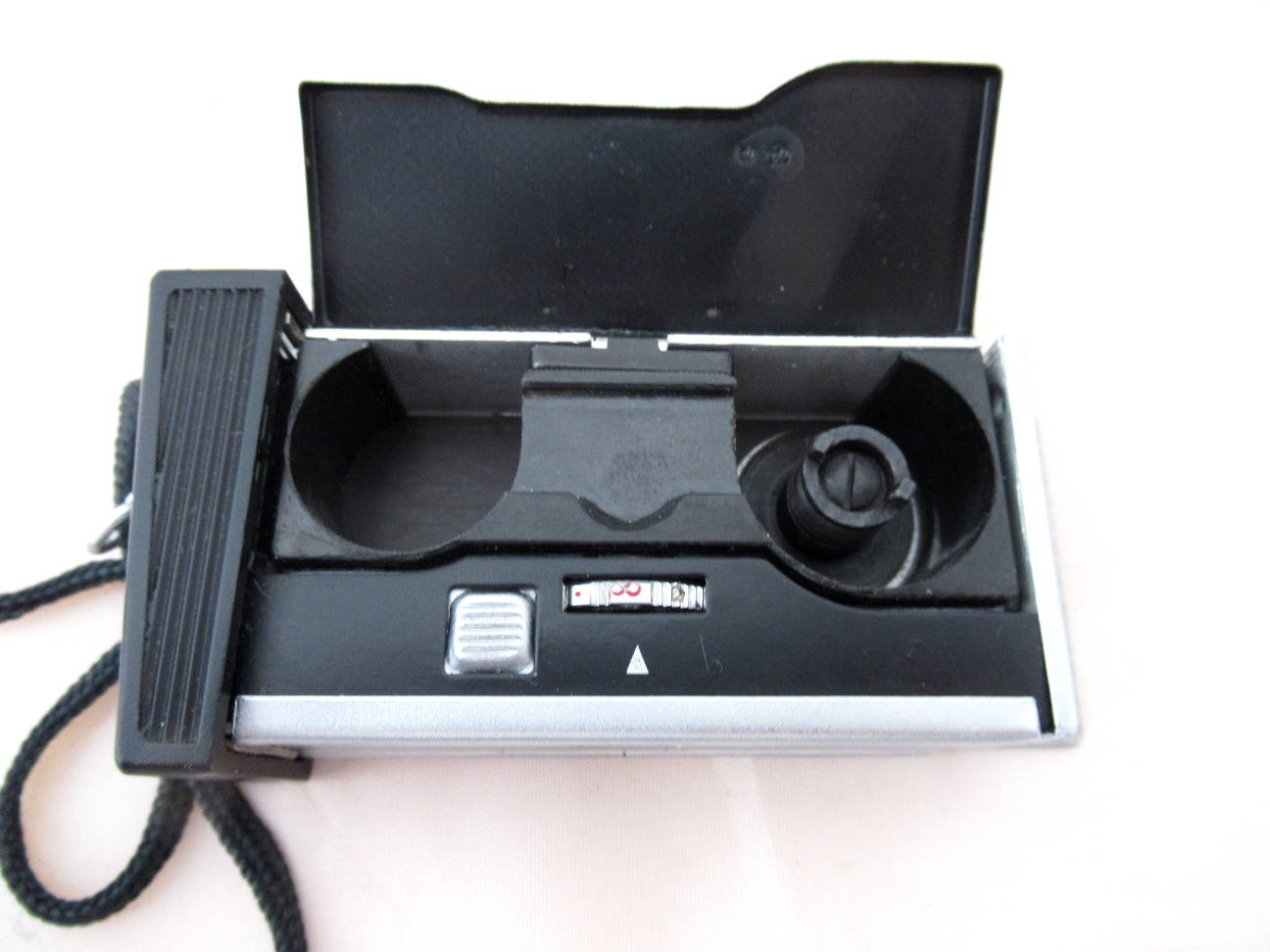 Film compartment.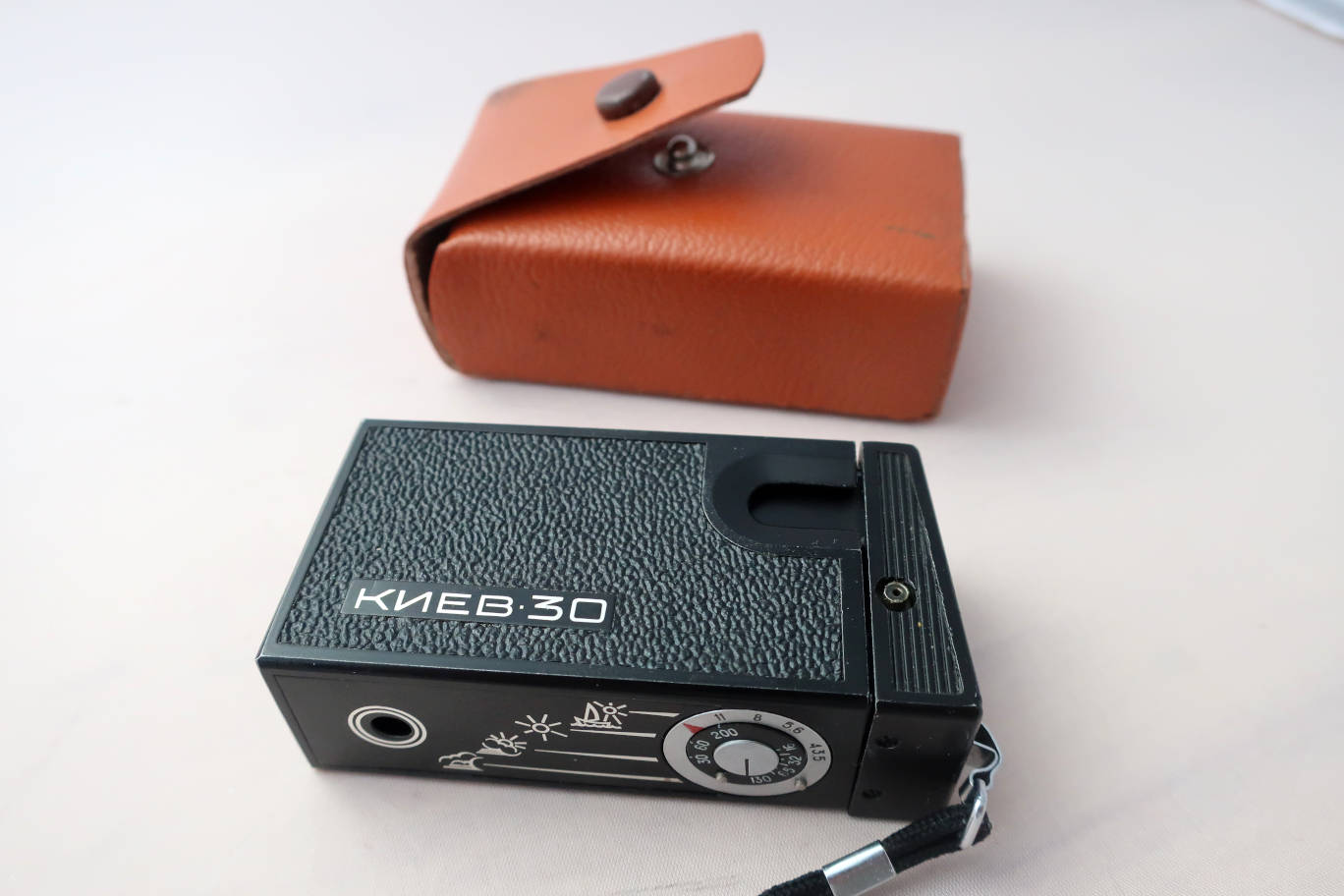 An older Kiev 30 and it's case.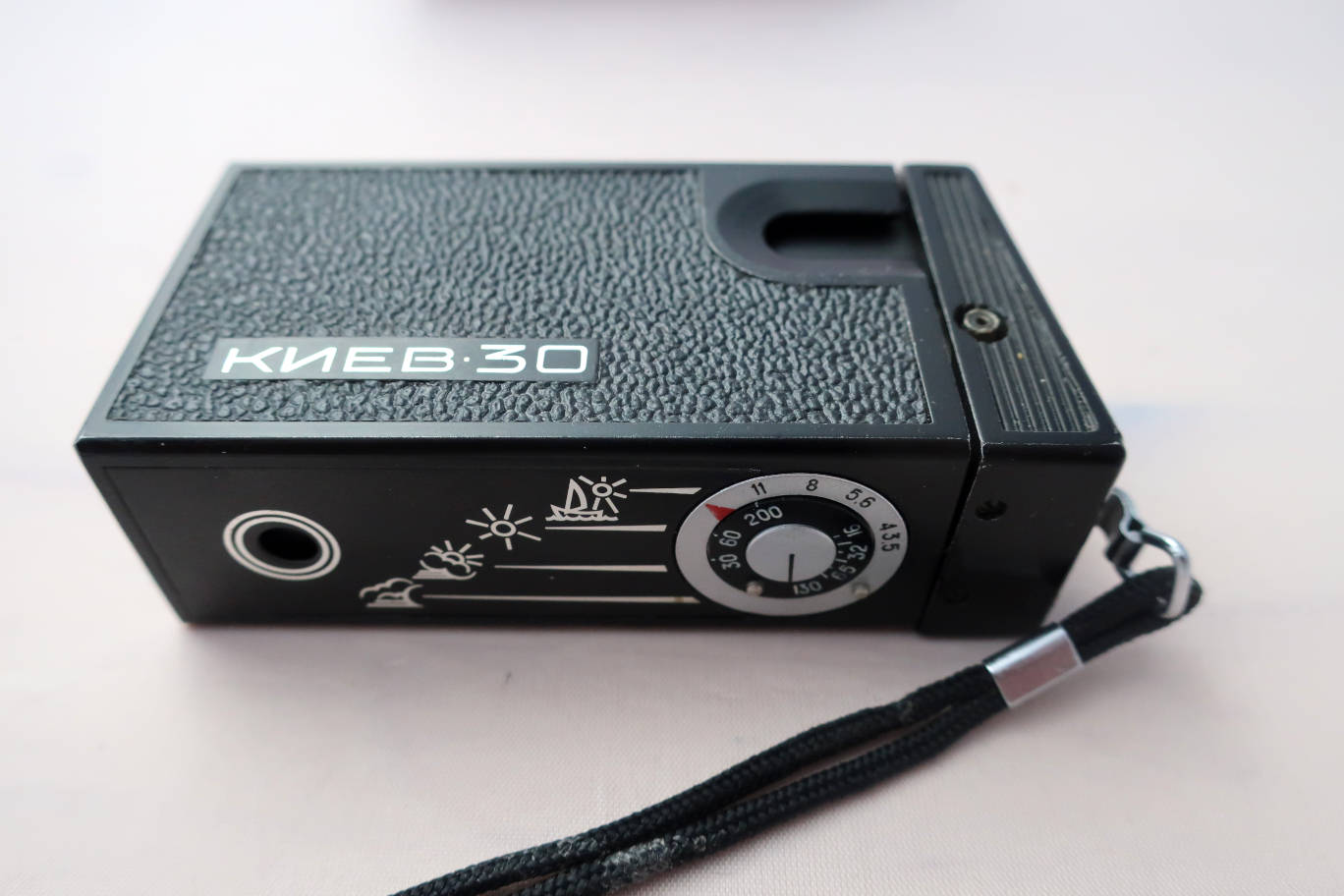 It comes with a flash socket.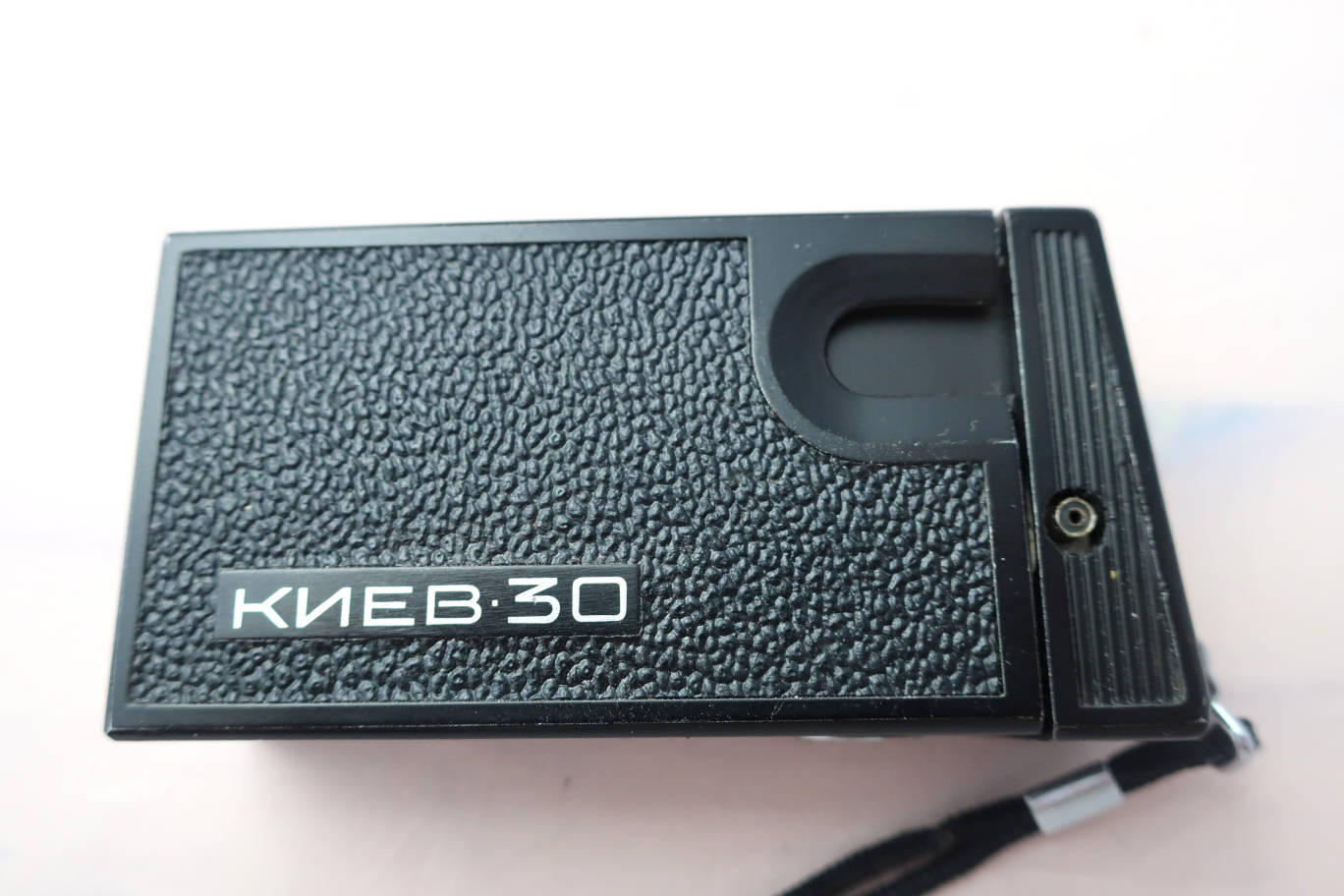 Seen from the top.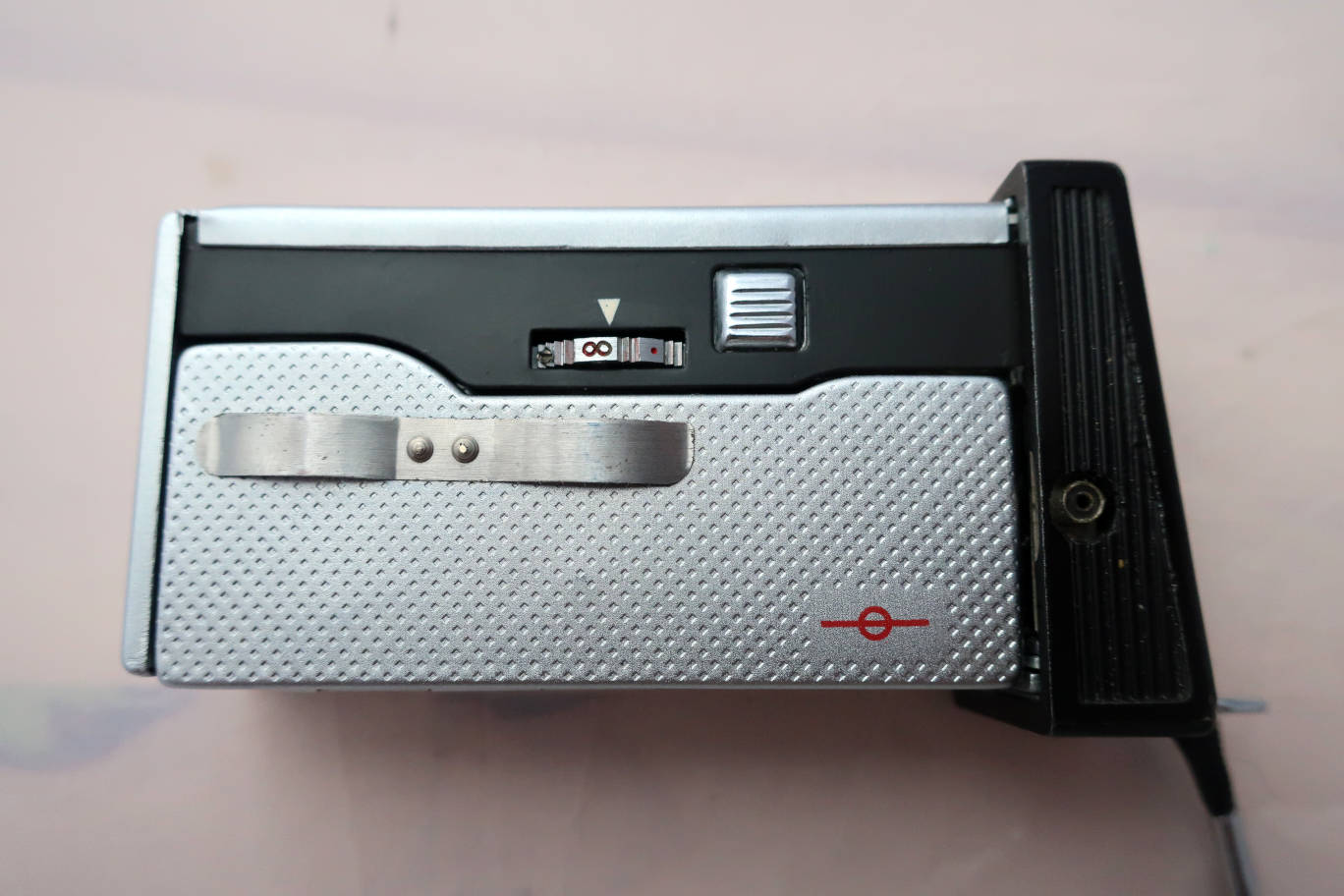 It has a red mark for the position of the film plane.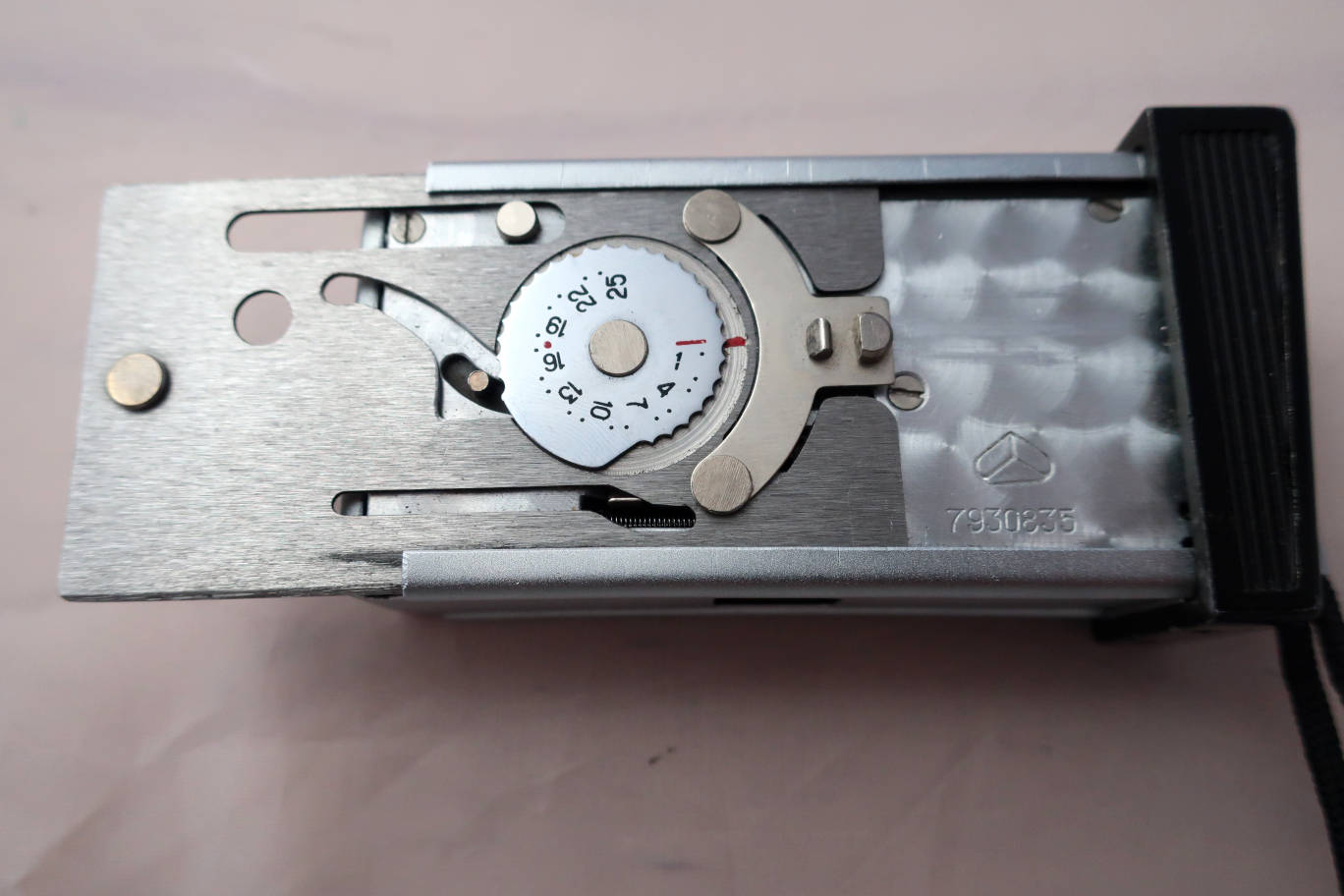 It was built in 1979 and seems to be nearly unused. The counter wheel is in a good state. BTW: this is the position the counter should be set to after film loading.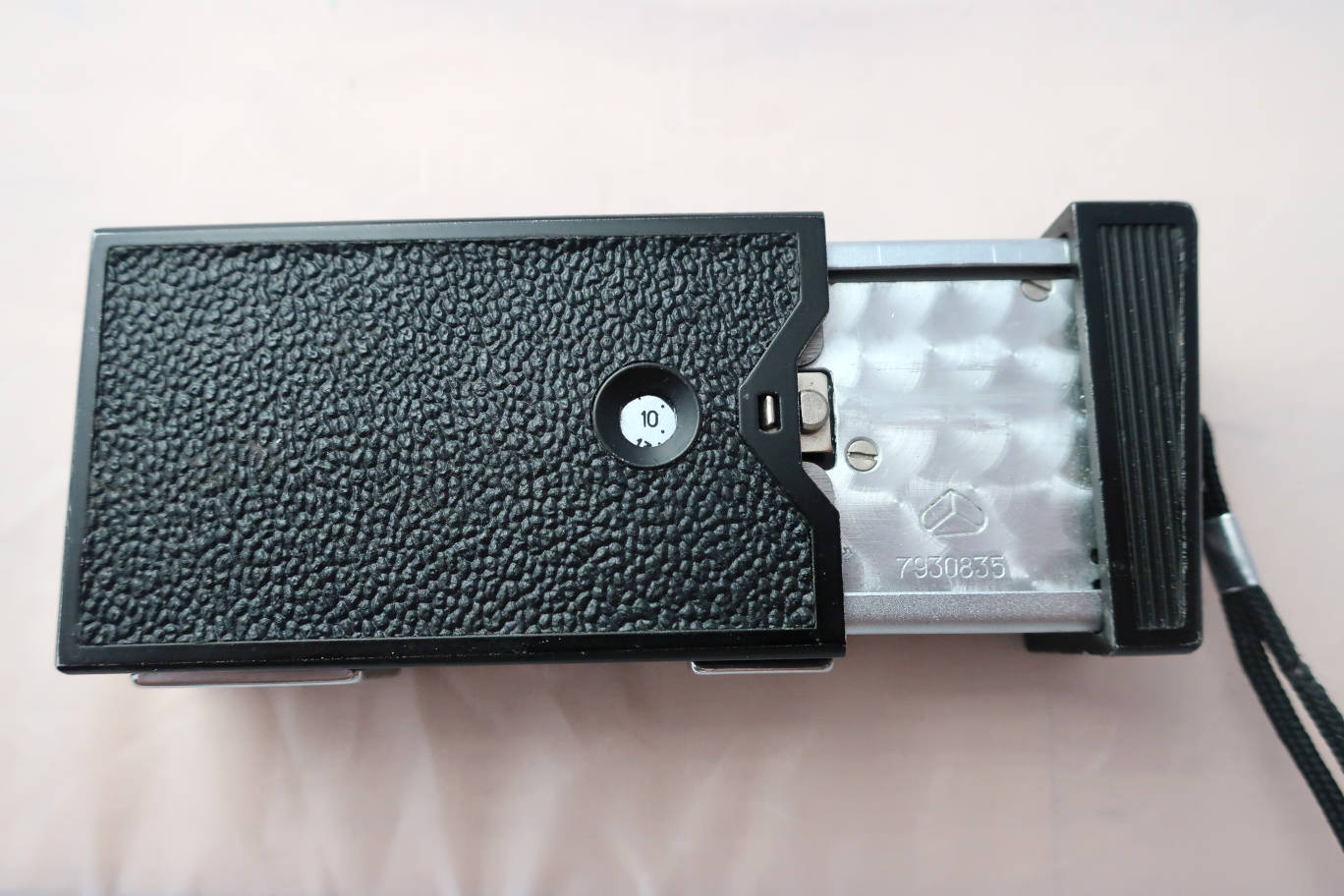 Counter well visible.

It's a decent point and shoot camera with quite good picture quality, a nice finish in a very small and light pocketable body. This camera feels solid. The speed and aperture settings plus a decent focusable lens make it quite desirable. Picture results were fine. The big picture format, 13x17, gives you a more than 50% bigger picture area, which means less grain on the prints.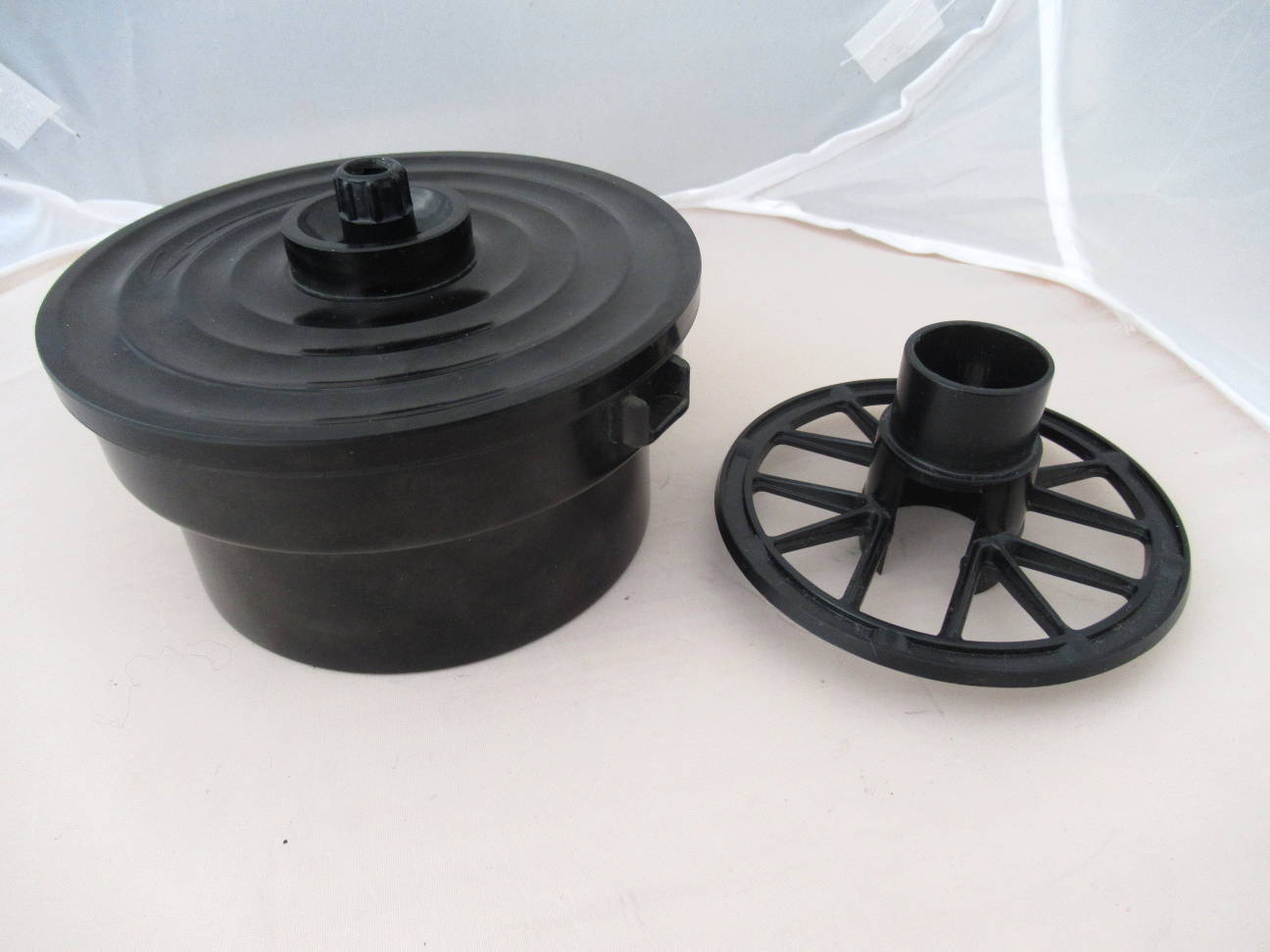 The 35mm tank and the 16mm reel accessory.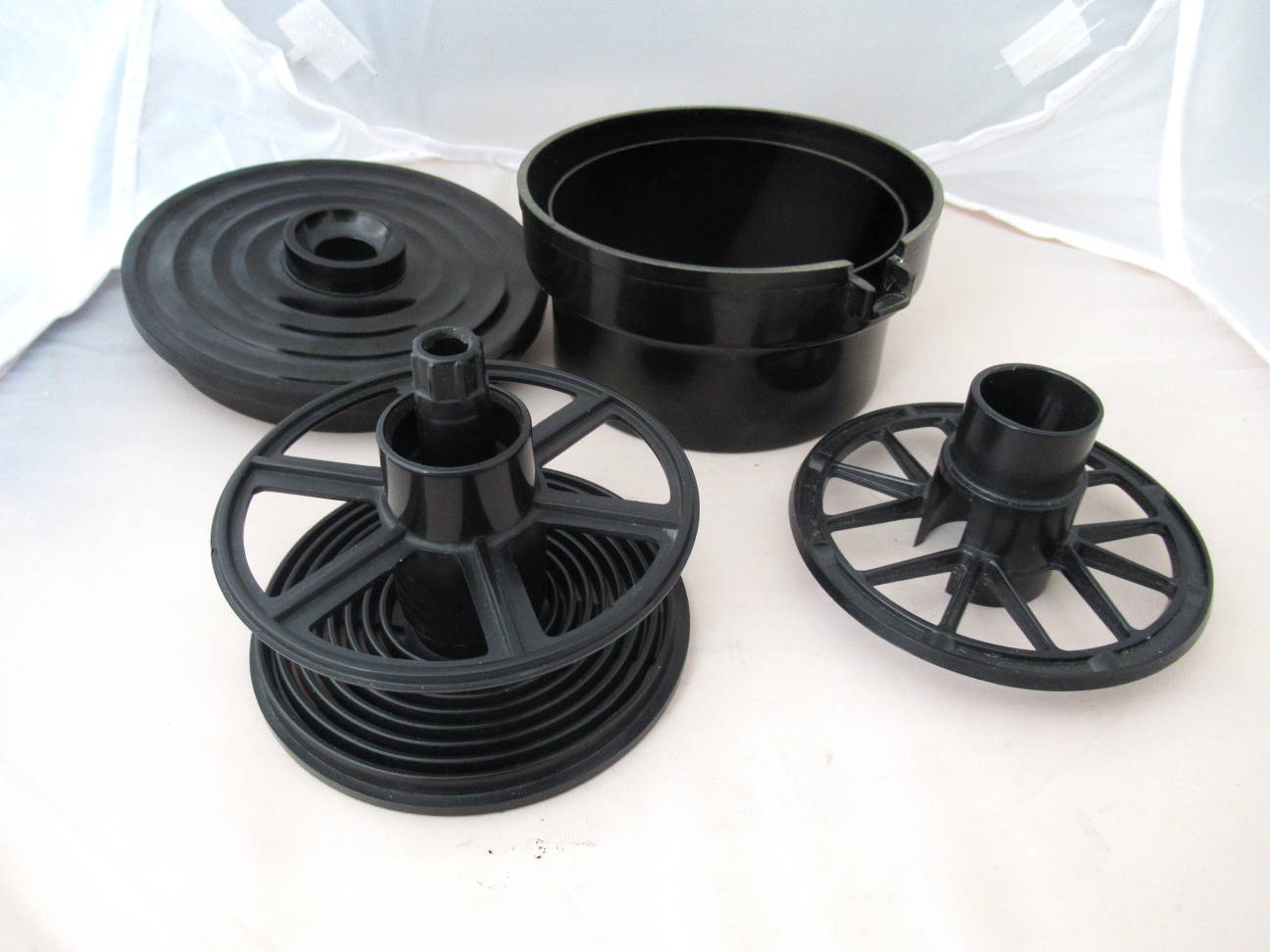 The 35mm reel.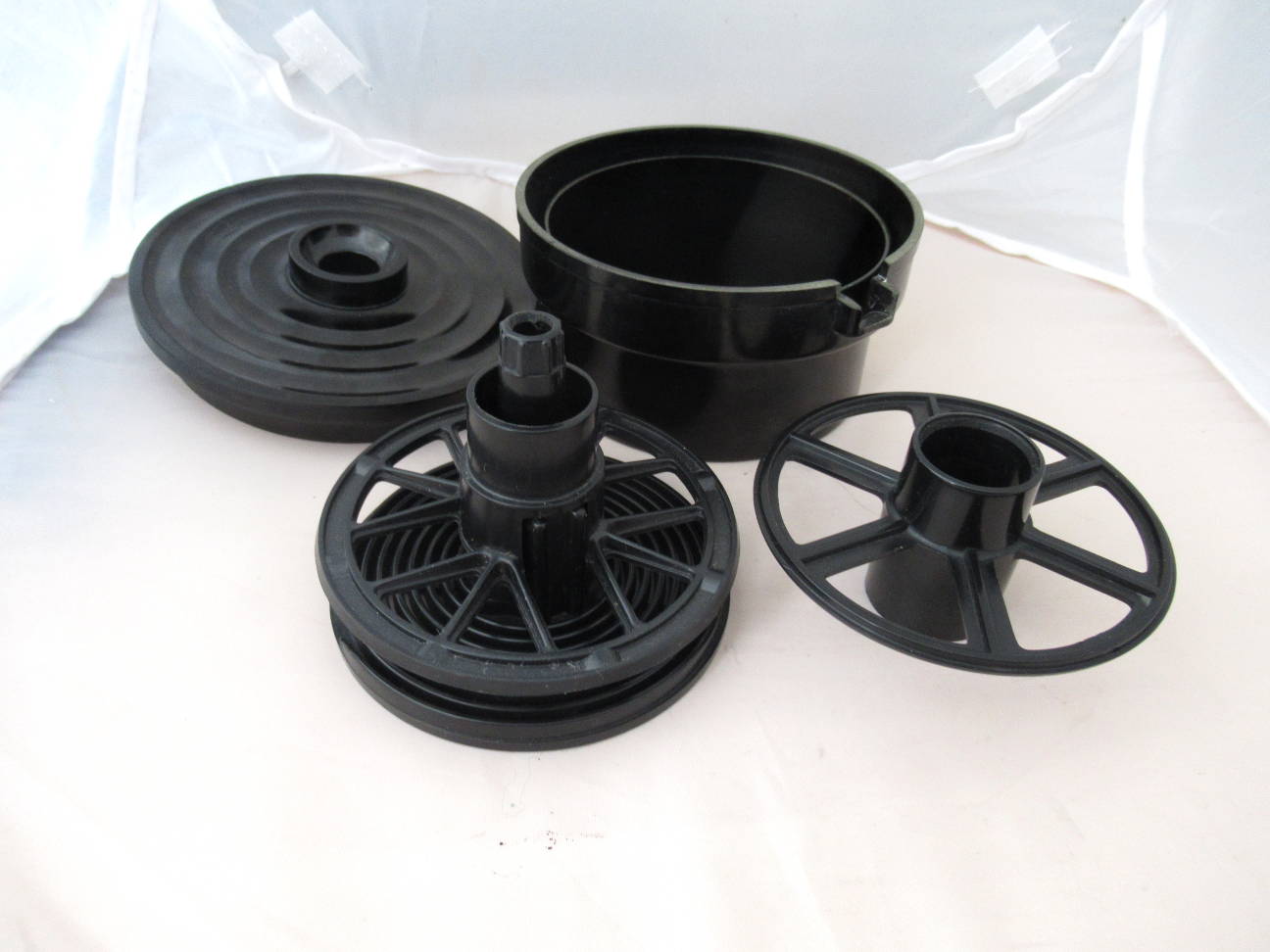 A 16mm reel via the accessory. This is a darkroom tank. you can use the reel in a daylight tank. More information is on

this page

.