135compact.com

16mm film ultra compact cameras Mamiya Super 16




The Mamiya 16 was first released 1949, the model presented, a Mamiya Super 16, was launched in 1951, a camera for all types of 16mm film* (see below). It has a very good focussable lens and full manual control, various apertures and shutter speeds.

* 16mm film is a movie film format, as was 35mm film. In the early days it was cut from 35mm film and thus had perforations on one side (single perforation). Please note, that the perfs and their area of 35mm are bigger than those of modern 16mm film. As soon as 1923 Kodak introduced a set with camera, projector, tripod, screen and splicer (or was it a slitter?) aiming at amateurs. The new format was rapidly adopted by still camera producers to build smaller devices. The film usualy sits in a cartridge, but no standard has been established, many have 2 cassettes, one feeding and one taking. So every maker made his own system. Some, like Minolta, even sold a choice of readily available film cassettes. If you want to use your camera, you should at least have one (pair of) cassette(s).

16mm film is still made. There is double perf, single perf and unperforated film. Check, which one suits your camera. Some need perfs to advance. Smaller picture formats can use double perf film, bigger ones would have the perfs (or sprockets) visible in the picture area. There is 10mm of usable space between the perfs of double perf film, 12.5mm to the side of single perf film. Film can also be s(p)lit from other formats like 120.

The camera's main features are:

25mm F3.5 coated Mamiya lens, F3.5-F11, min. focus 0.3m (!)
Shutter speeds: B, 1/2 - 1/200
10x14mm picture format, can use all perfed or unferfed 16mm film
Size 65x45x32, Weight 164 gr.
viewfinder has parallax compensation settings, special flash/tripod socket, built-in yellow filter (can be changed)

Some pictures of the camera: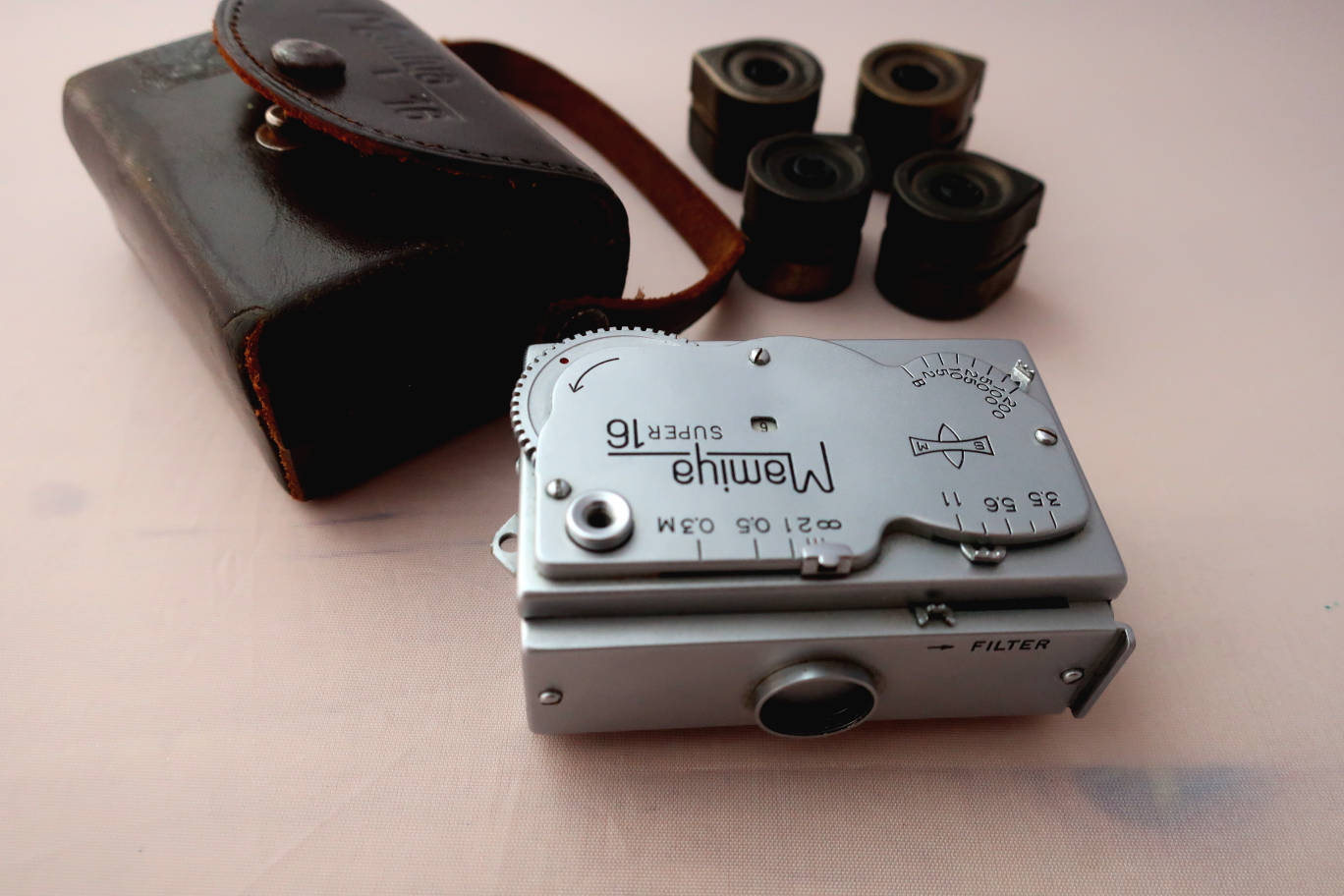 Camera, cartridges and leather case.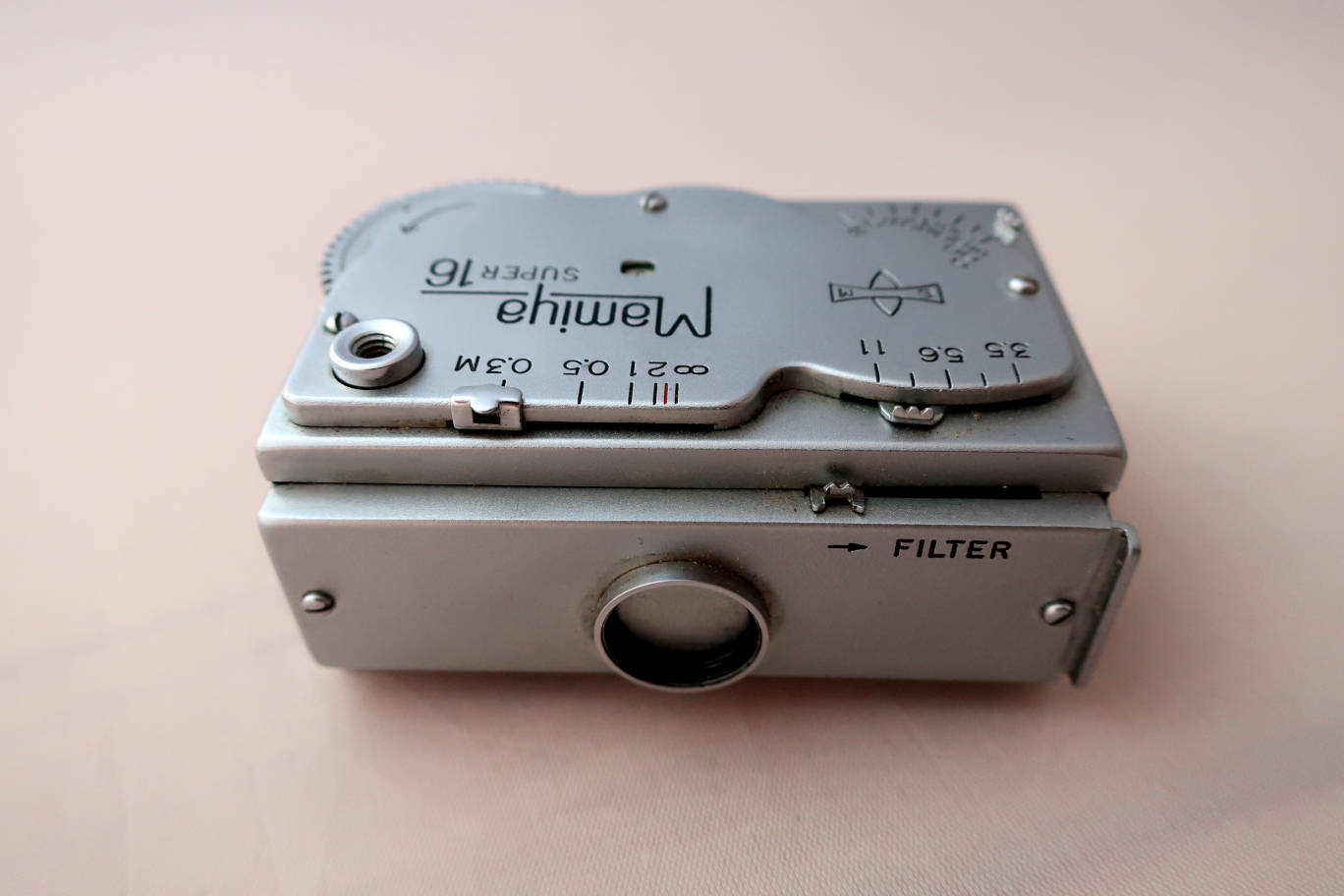 The camera, closed. It's extremely small.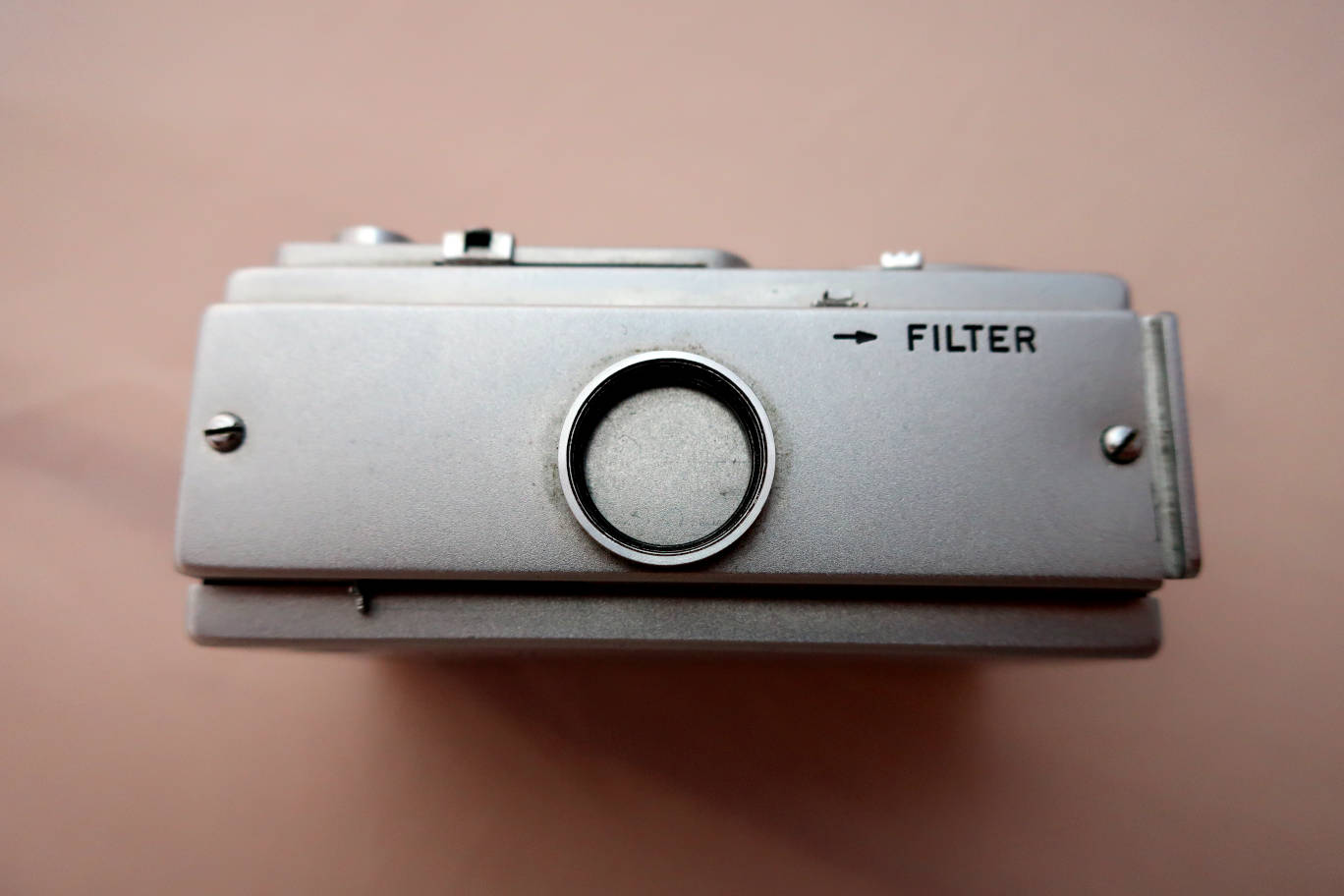 Camera front closed. Well protected and shutter blocked.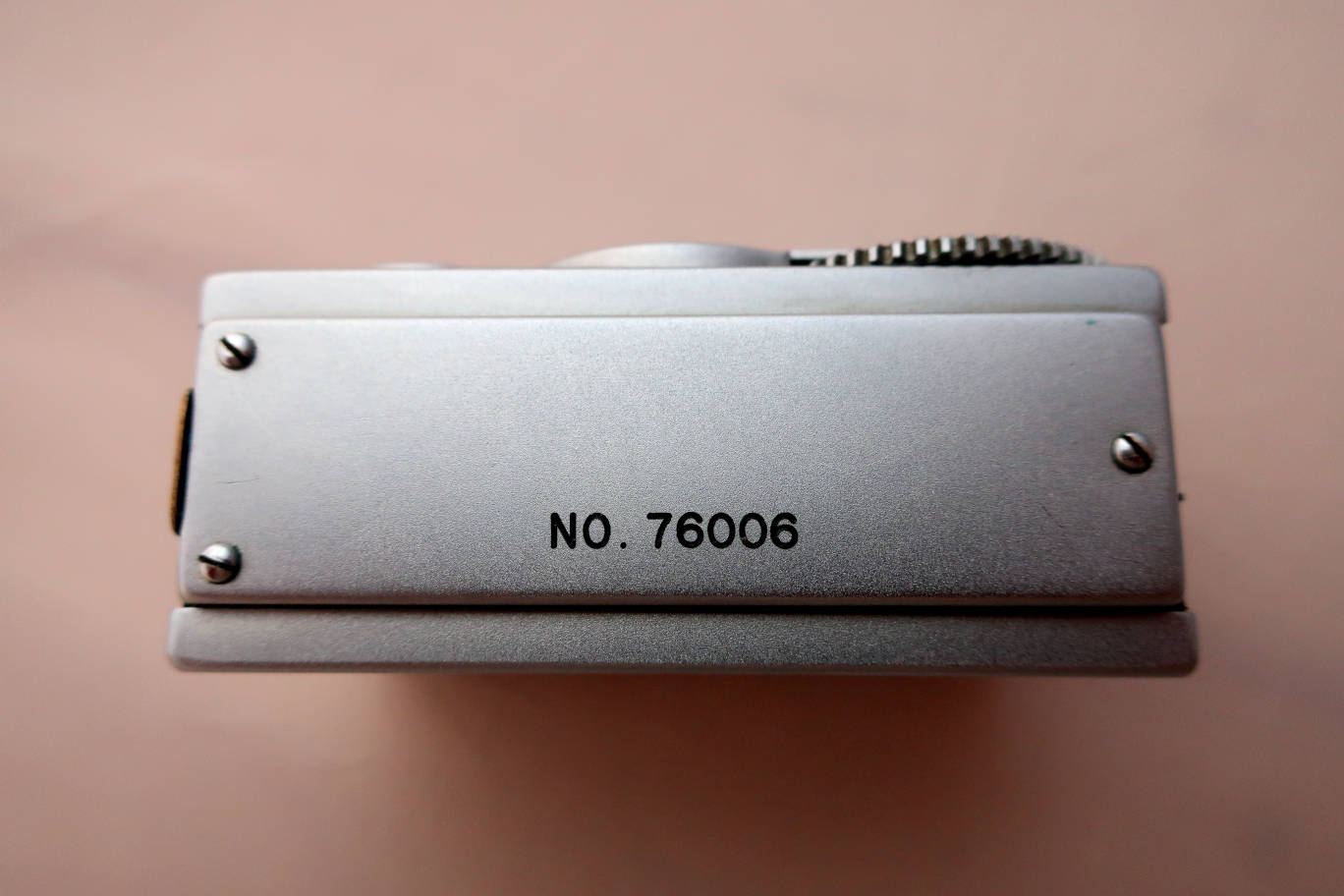 Back view. Film advance on top.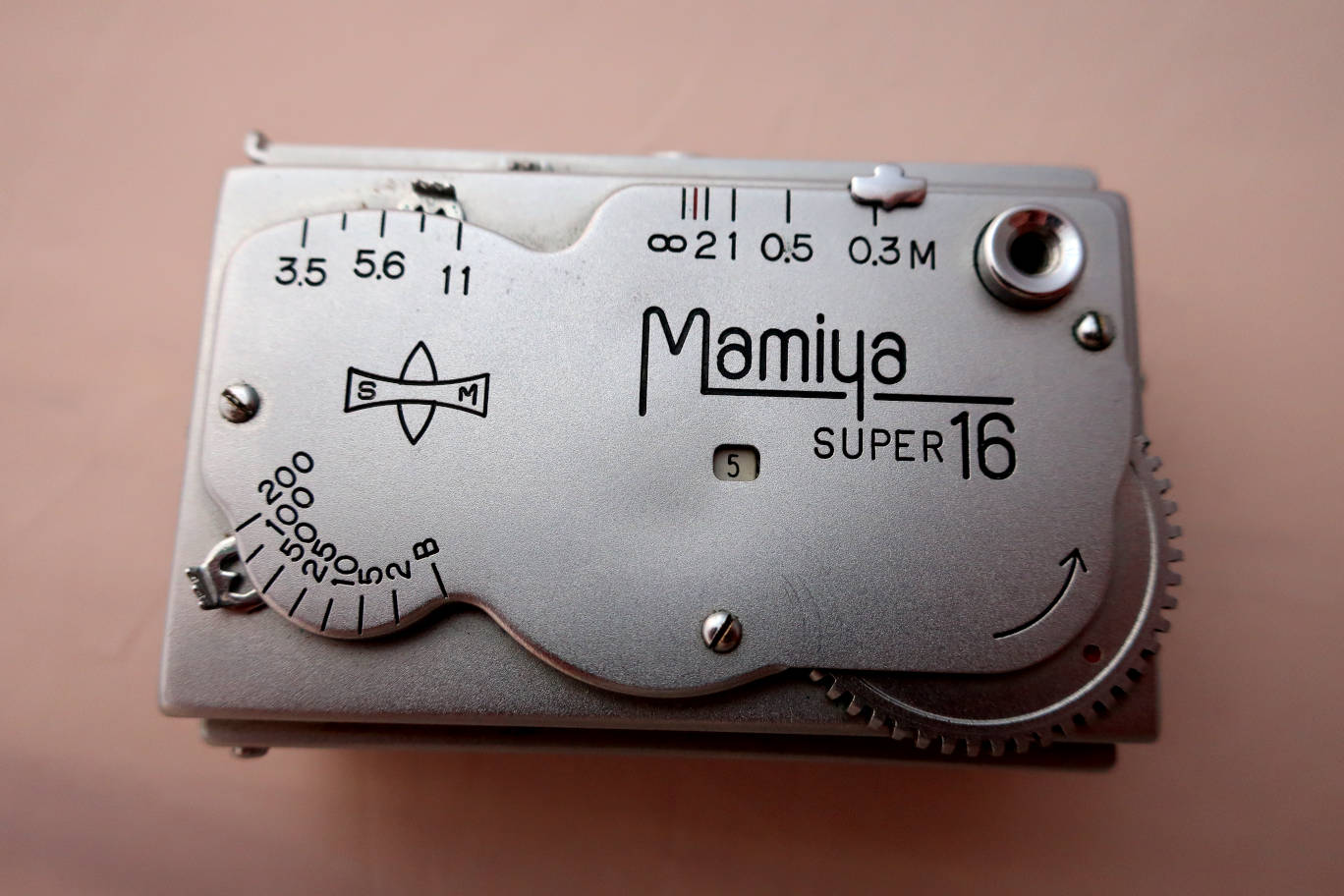 Seen from the top. Aperture setting and distance setting. Shutter release with cable release socket. Film counter. Speed setting and film advance.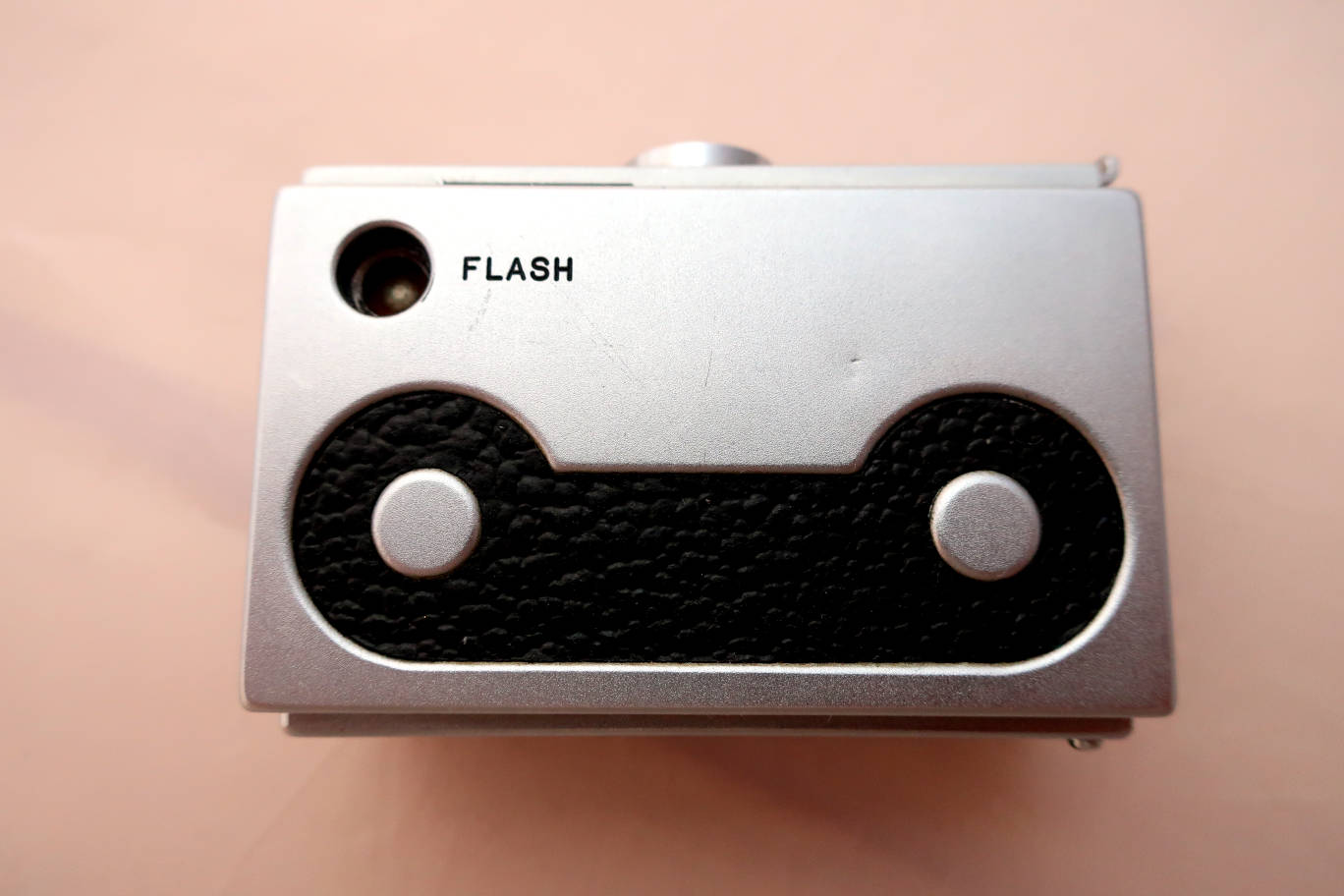 Seen from below. T
ripod/flash socket. Needs a special connection for flash use.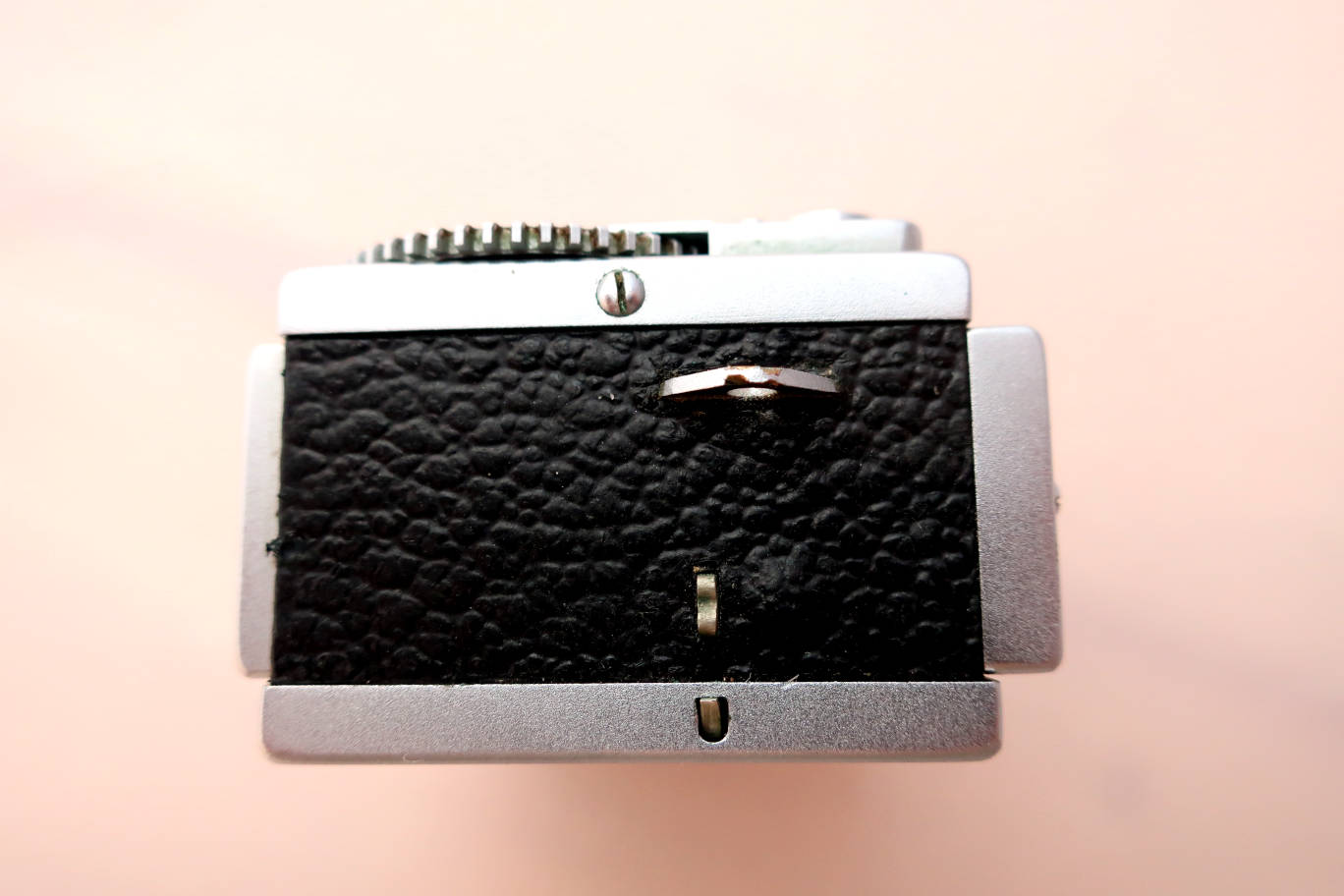 Left side. Strap lug. Film chamber opening, press with a fingernail.



Right side.


Camera open. Under the lens, to the left: Access to filter chamber.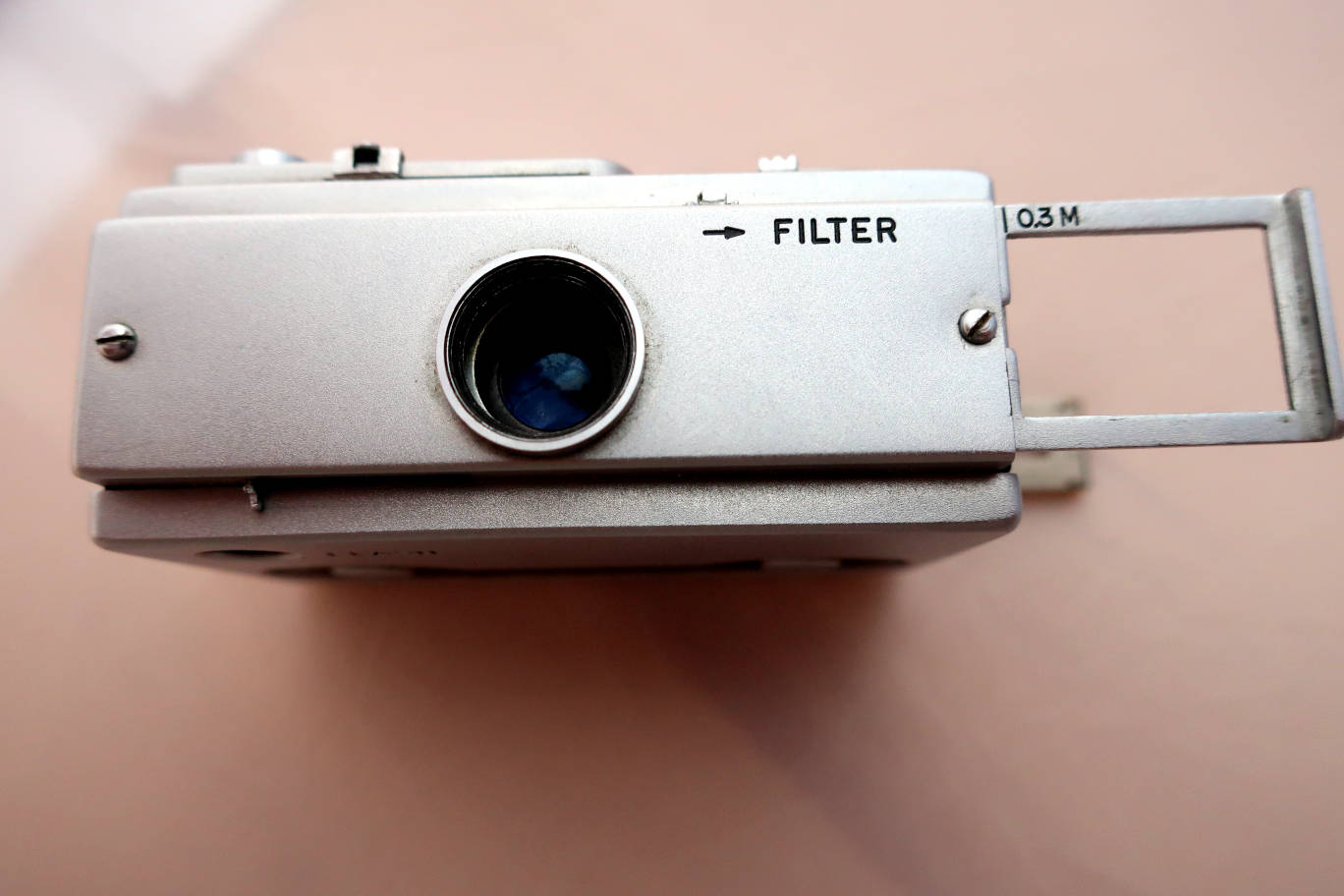 Frame set to 30cm for parallax compensation.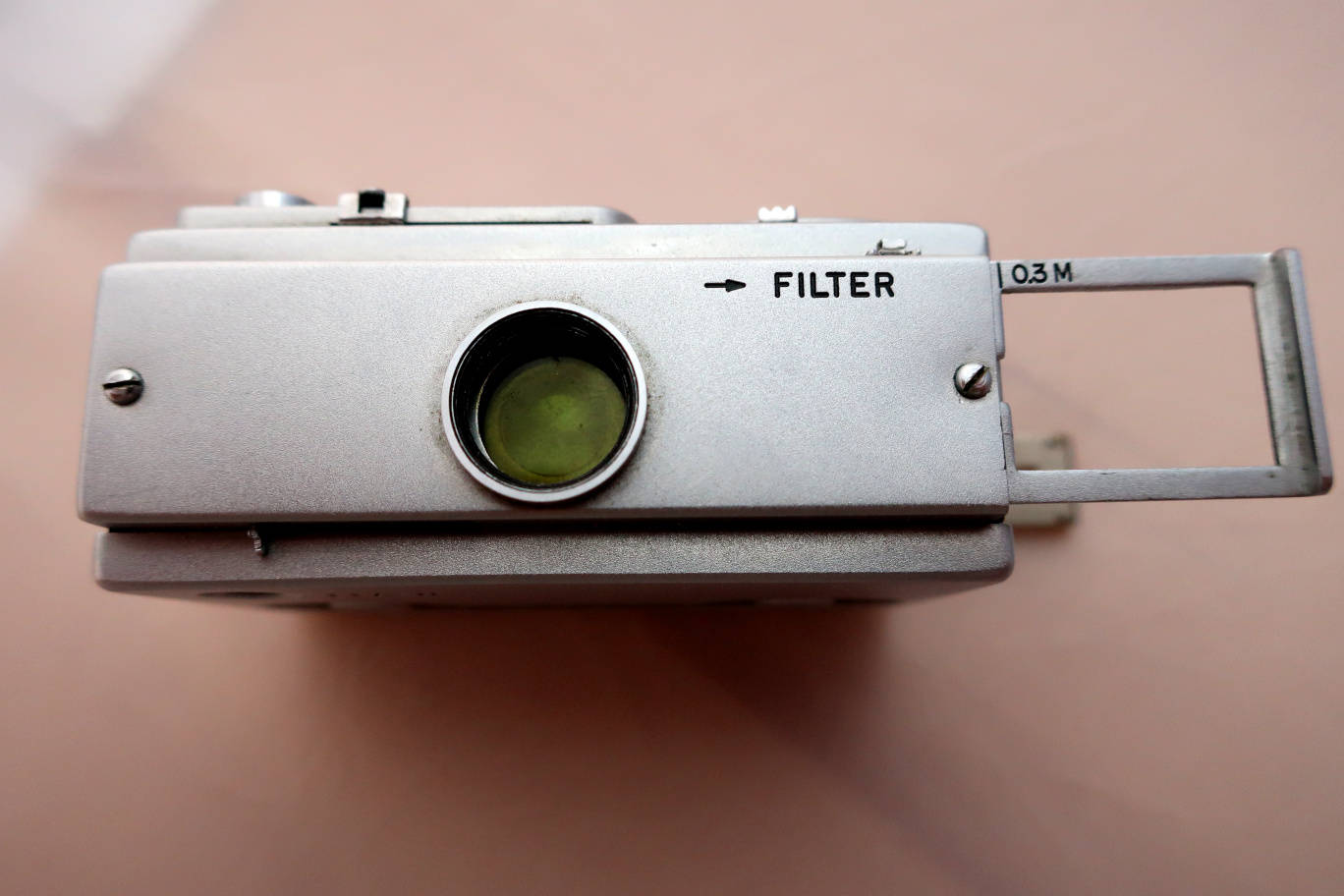 Filter slid before the lens. The slider is above the lens to the right.



Camera open, viewing frames extended.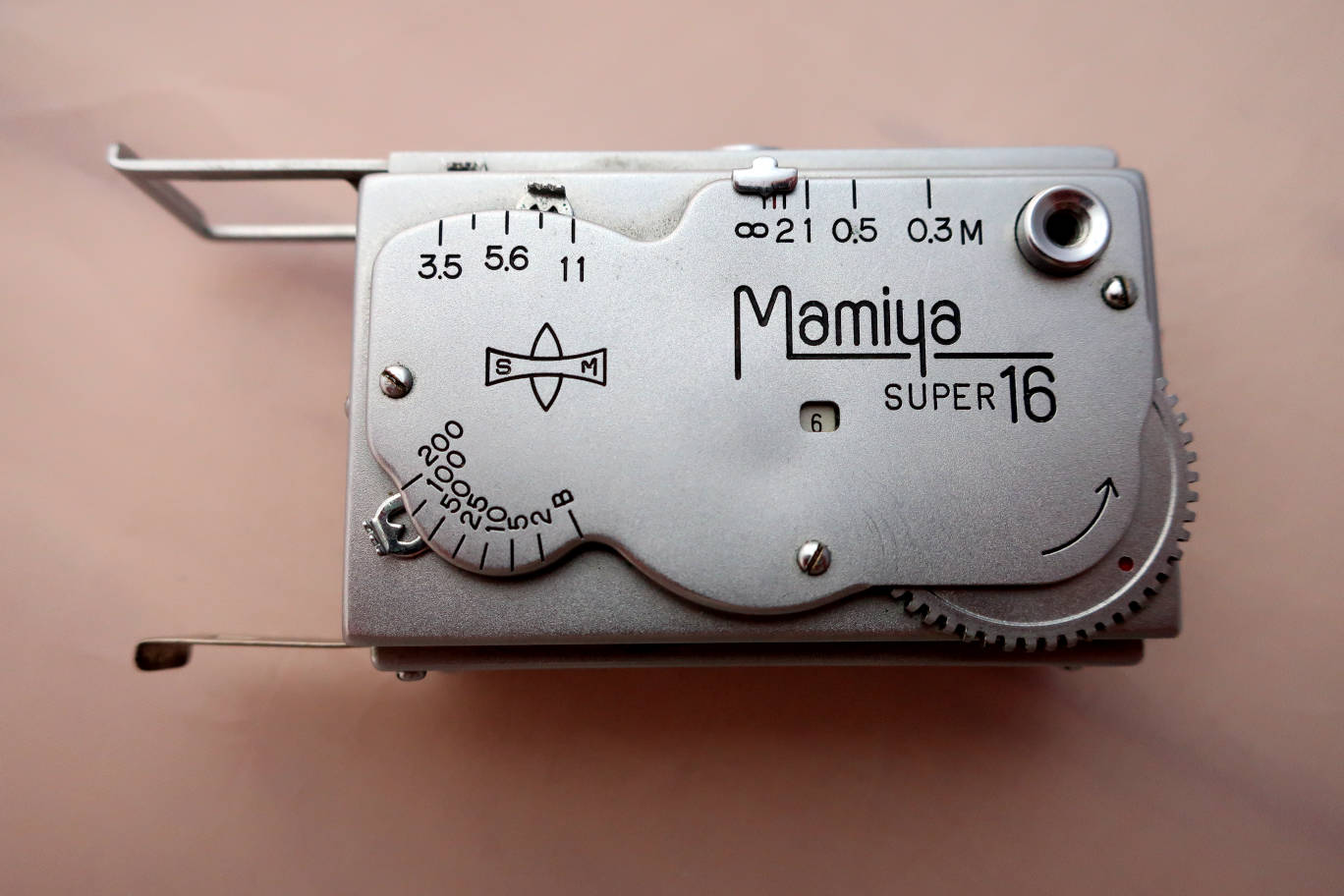 Seen from above.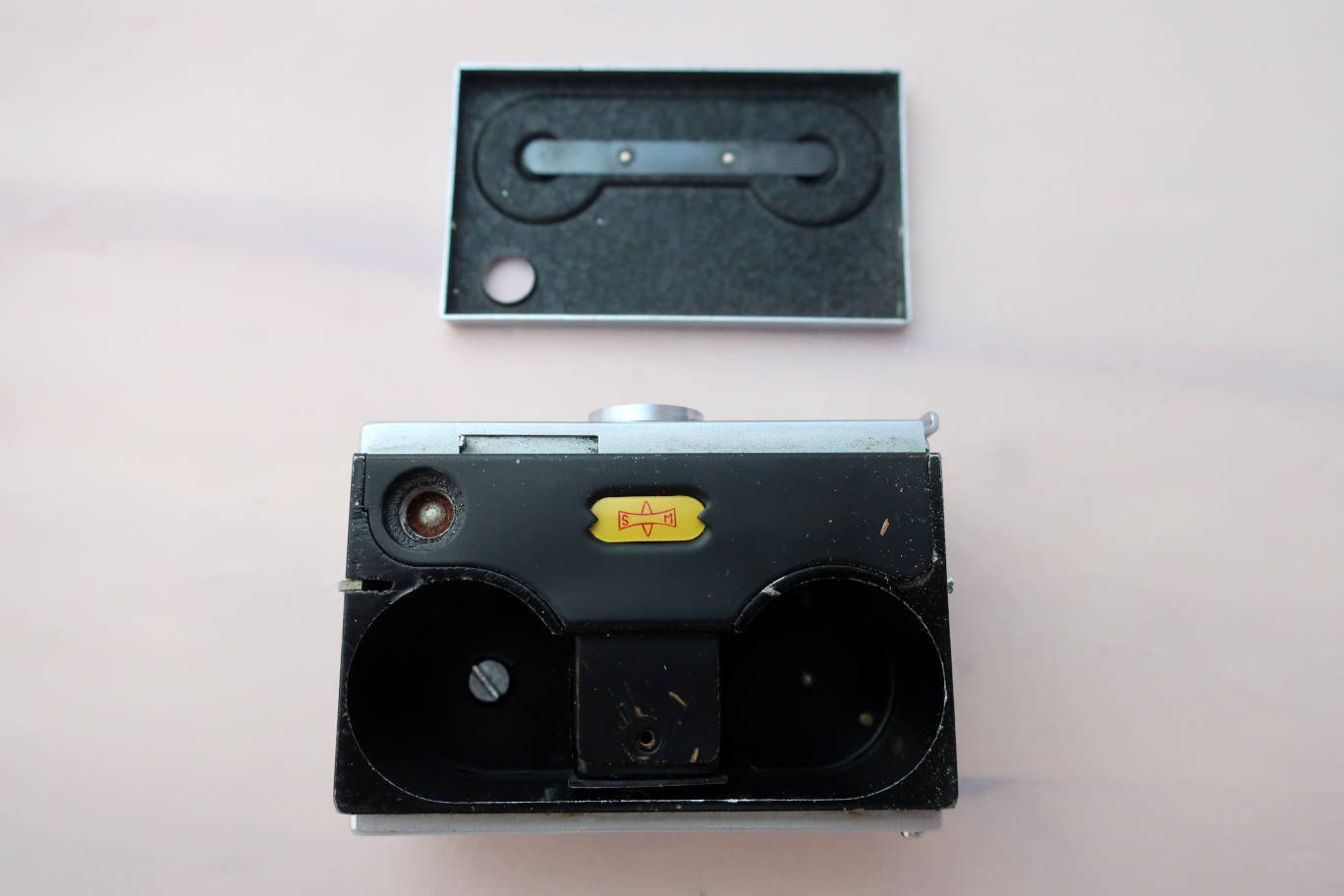 Camera film compartment open.
Mamiya sold its own film in double cartridges, but there were single cartridges wich could be reloaded. The camera uses any type of 16mm film.

For more information about cartridges, please consult

this page

.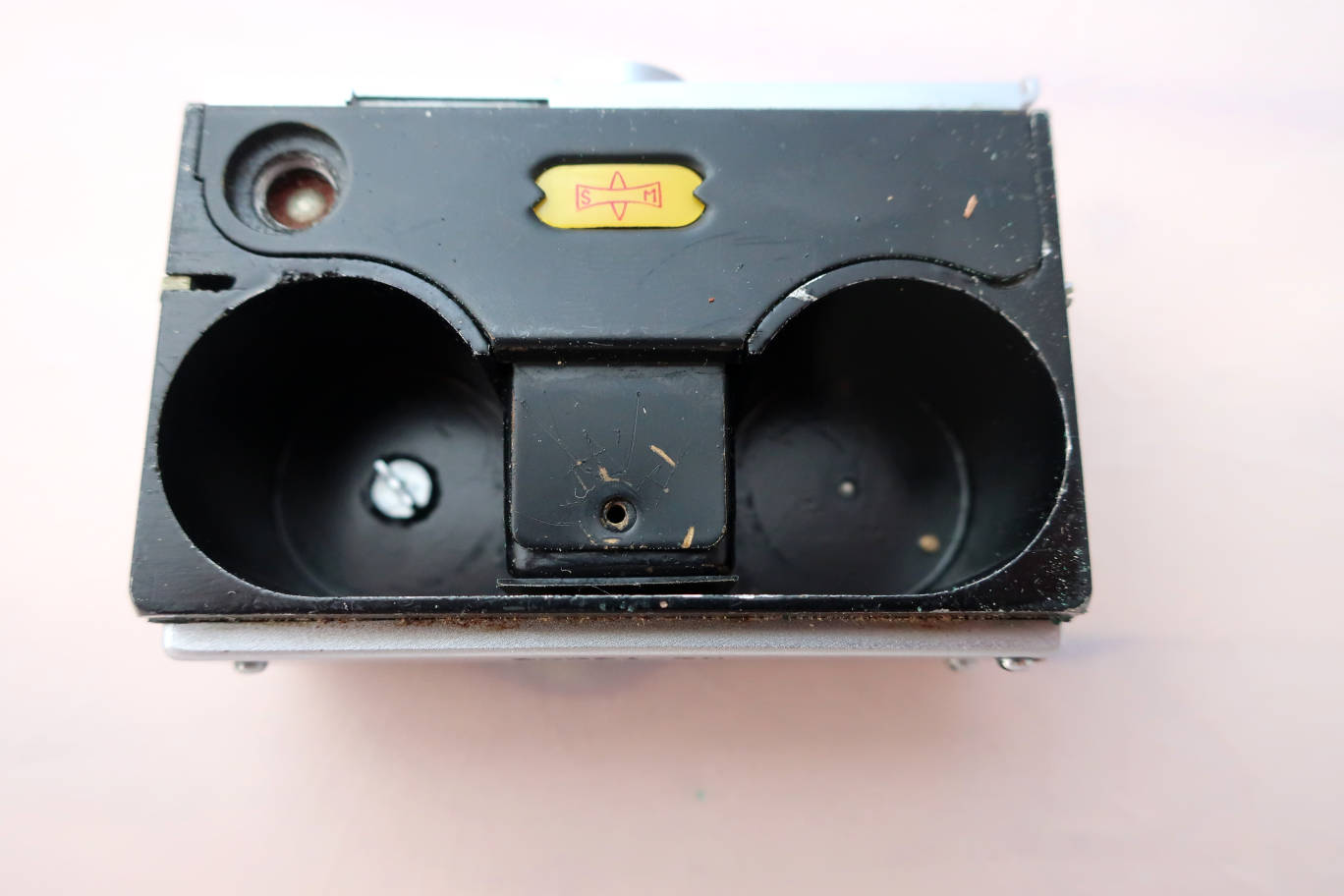 The film chamber.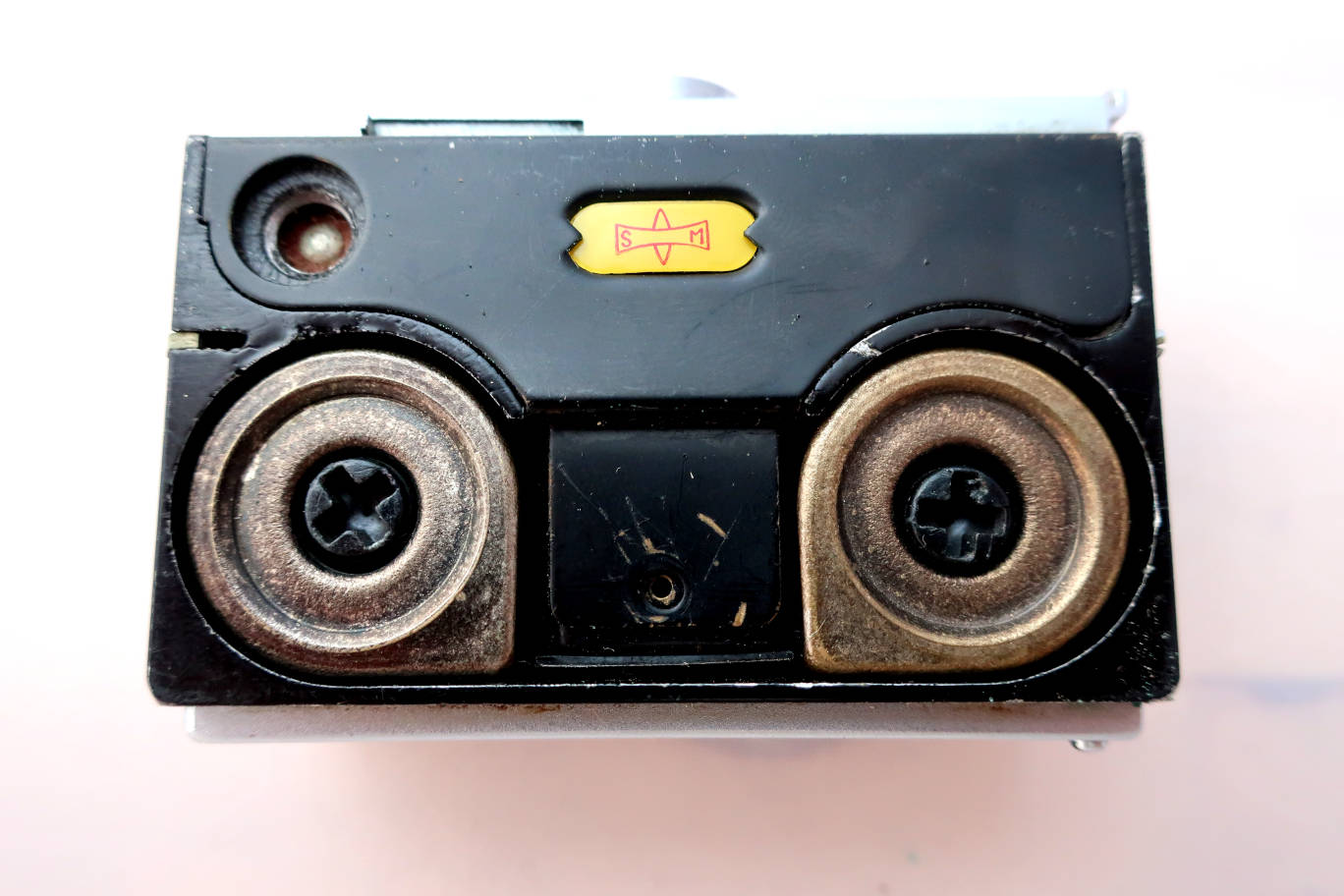 2 reloadable cartridges in place.

This camera is very easy to use, pull the viewing frames out and it's ready. Set focus, aperture and speed before pressing the shutter release. After taking a picture, you have to turn the advance wheel for film advance and shutter cocking. Putting a film is easy if you have a double cartridge, for reloadable cartriges it's a bit longer, you have to engage the film into the winding spool, advance to the first frame and that's it.

It's a very good full manual camera with a very good lens, superb picture quality, good quality finish in an ultra small body. When it came out, it was the smallest 16mm camera. This camera feels very solid. It has a luminous lens. Picture results were good. It has 2 rare features: focussing down to 30cm without extra lenses and a B shutter.