The Acmel MD was first released in 1991 in Japan, built by a company called Nikoh. The camera uses special Minox film* (see below). The model presented, a Revue MD, is a rebranding of the original. It has a CdS meter and slow speeds up to 2s. There were silver and black versions.

Nikoh also made simple point and shoot versions under several brands, with cheaper lenses, single speed and without CdS meter. The Minox MX is such a rebranding. It is in no way comparable to the MD.

* Minox subminiature film is a special film format for 8x11mm negatives on 9.25mm film. It is often referred to as 8mm film, which is wrong, as 8mm is a movie format. It comes in cartidges or cassettes, ready to load like the much later 110 film.

Minox film is still made by other companies, but it's a bit hard to find. If you have some cartridges, you can reload them. You will need a matching film slitter, a dark room or a good changing bag and some patience.

15mm F3.5 Azonon lens, 4 elements in 3 groups, fixed aperture F4.8, min. focus 0.3m (!)
Shutter speeds: 2s- 1/500 automatic
8x11mm picture format
Size 84x37x21, Weight 55 gr. (!)
ISO 25, 50, 100 and 400, full automatic, special flash, low speed warning

Some pictures of the camera: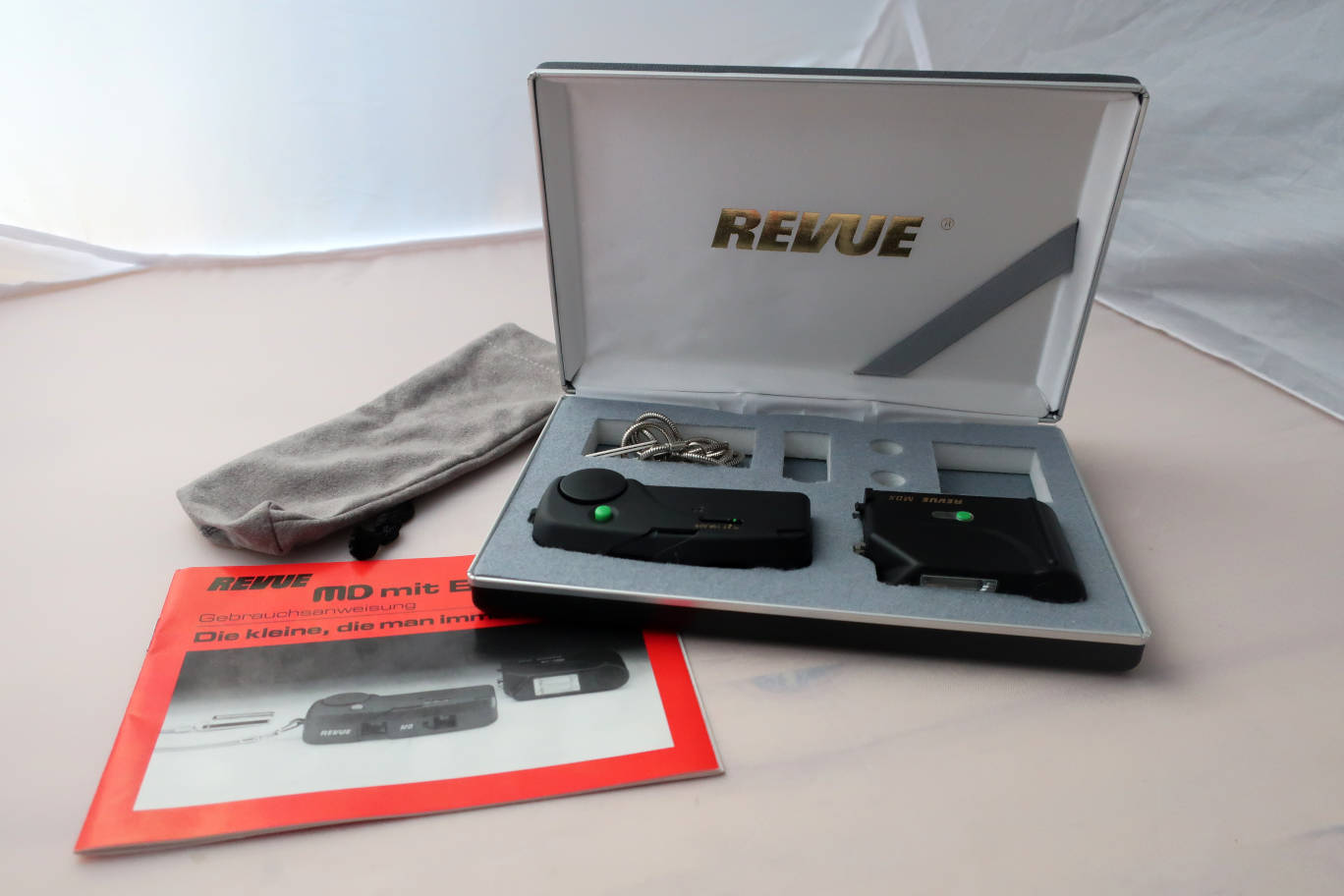 The box. Batteries and film are in the camera.



What's in the box: camera, flash, chain, pouch and instructions. The chain is 60cm long and has beads at 30cm (closest focus), very handy.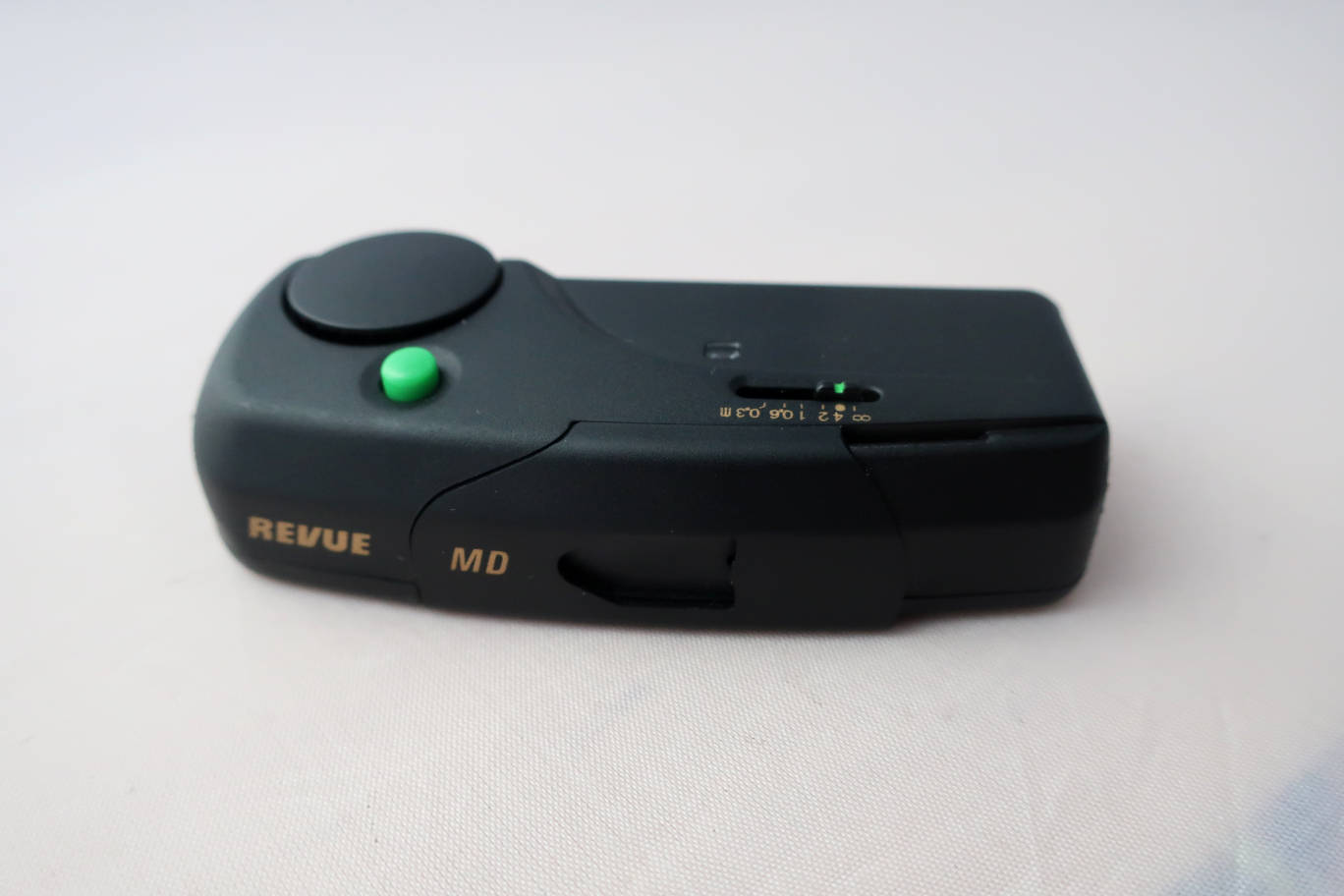 The camera, closed.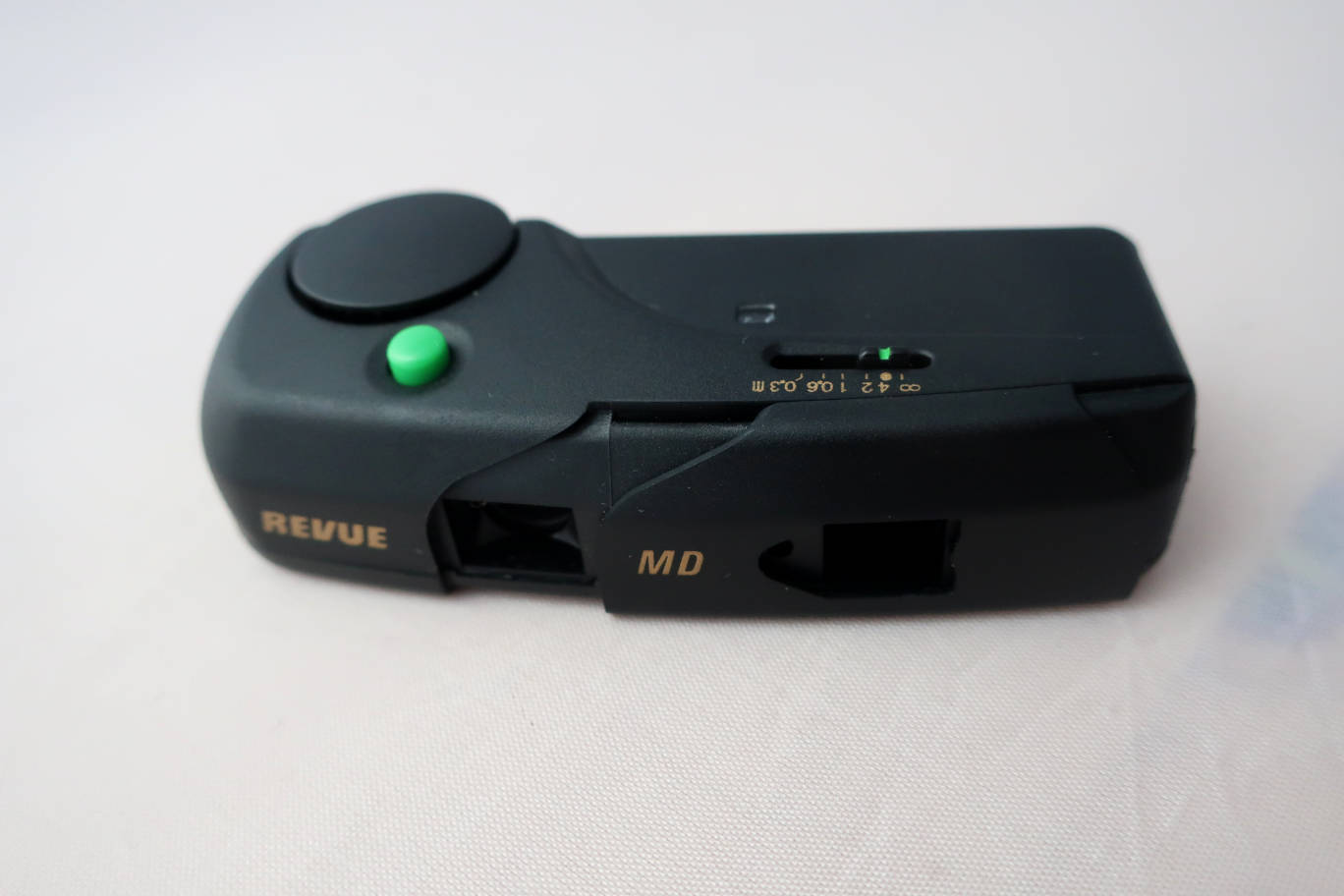 The camera open.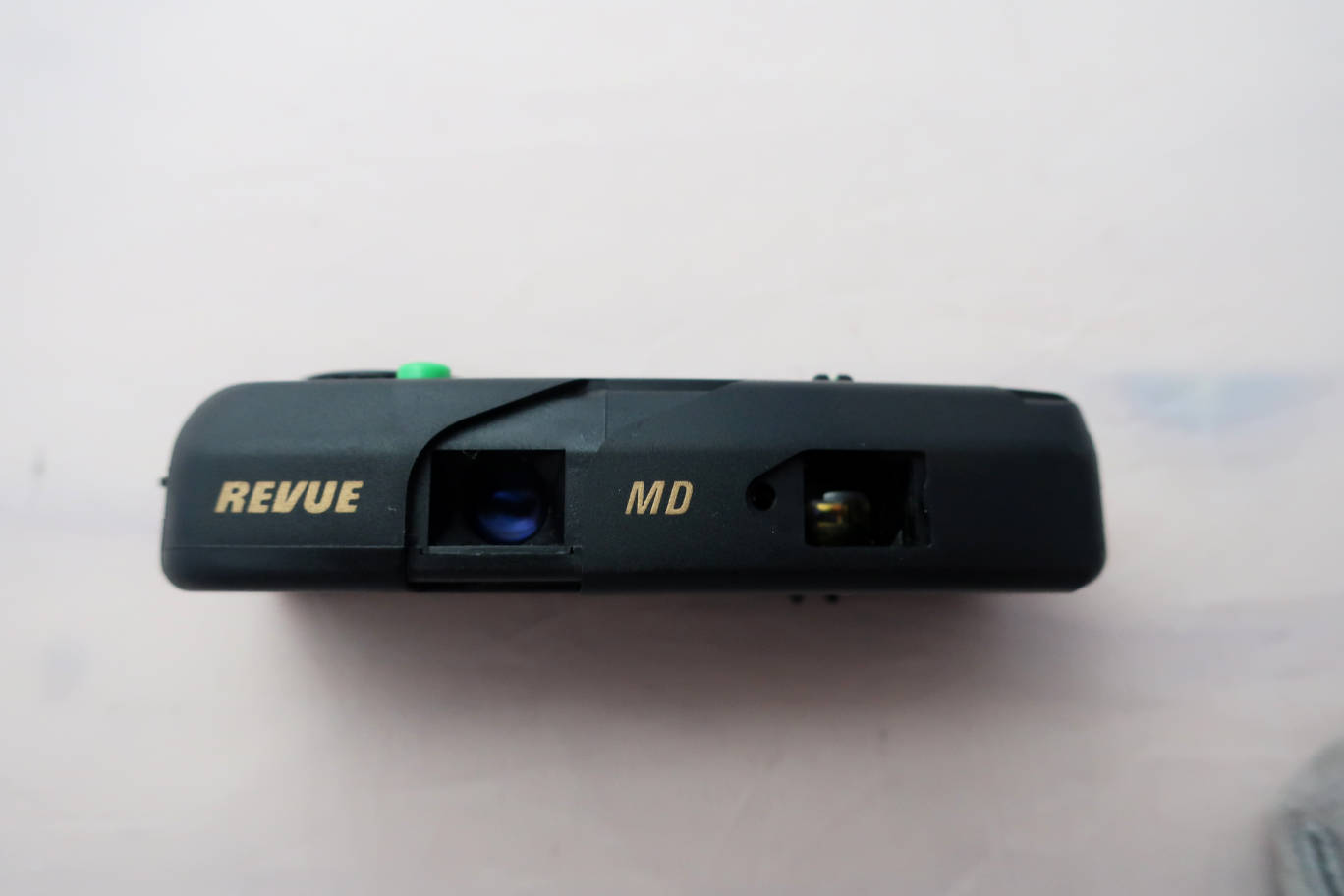 Camera front open: Lens.
Cds cell window.
Viewer.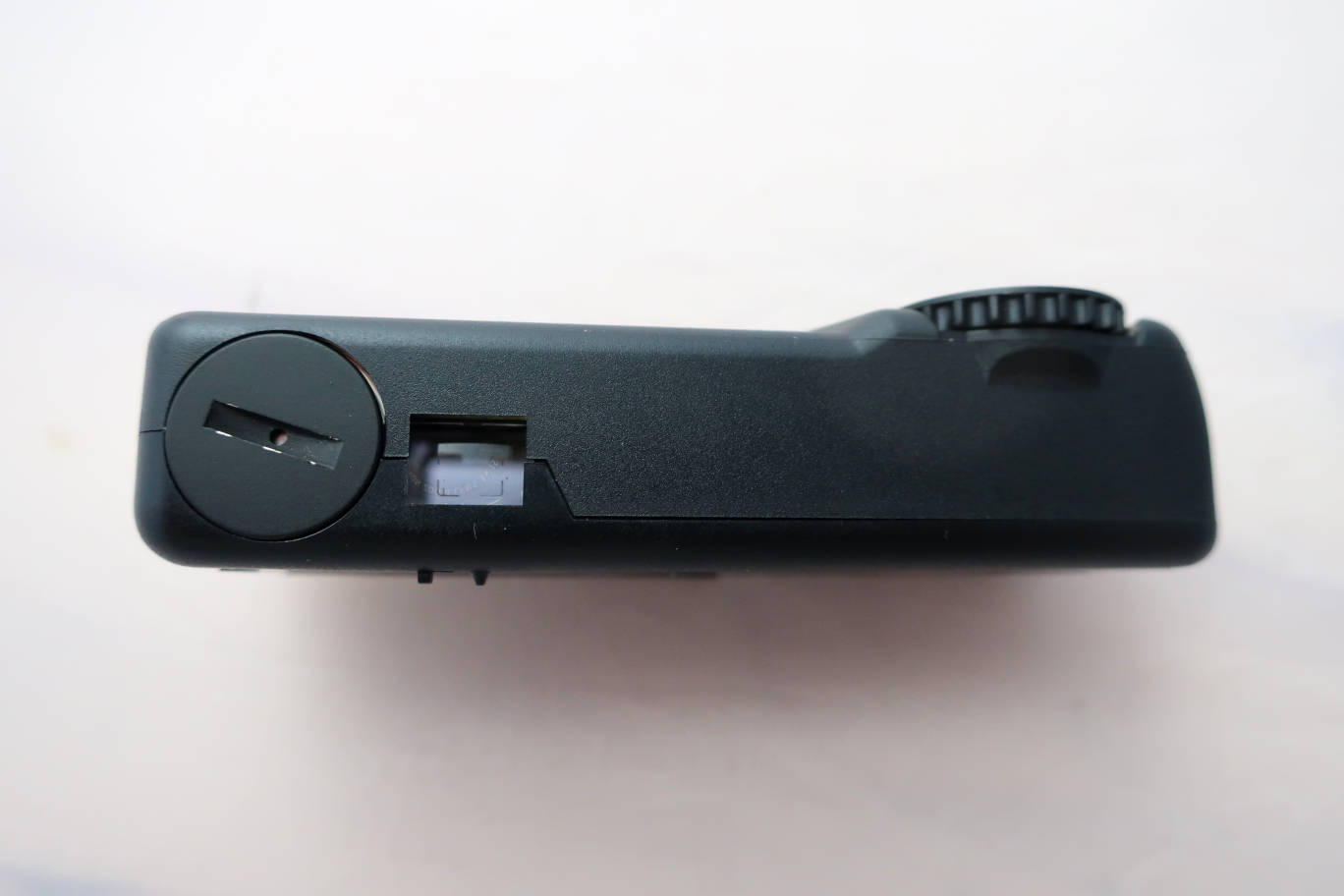 Back view.

Battery compartment. Takes 2 CR1/3N batteries, still available. Finder. There are 2 LED in the finder, a green one that lights when the shutter opens and a red slow speed warning in case of, if you push the little slider under the camera to check. Film advance wheel.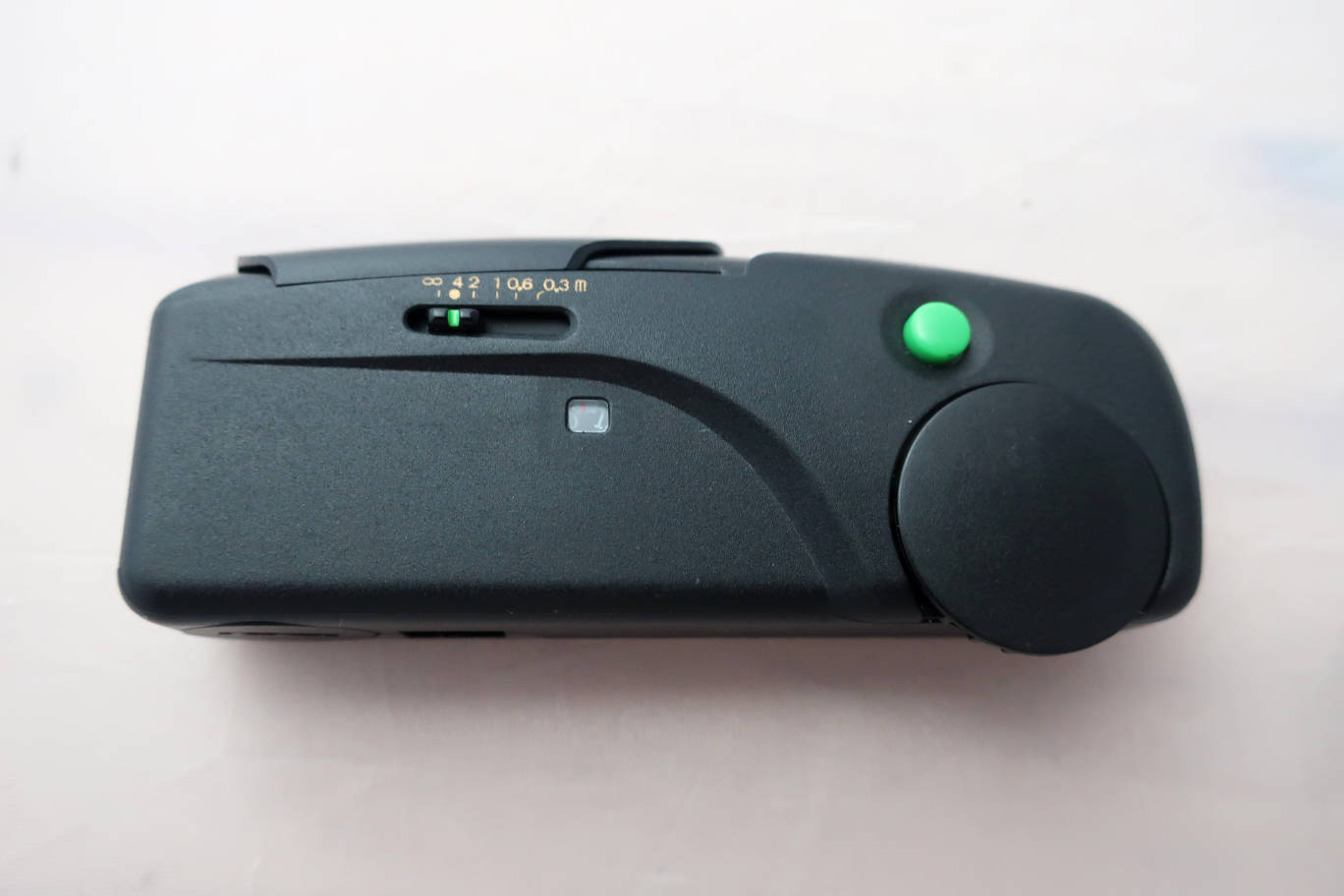 Seen from the top. Distance setting, set to hyperfocal distance. Film counter. Shutter button. Film advance wheel..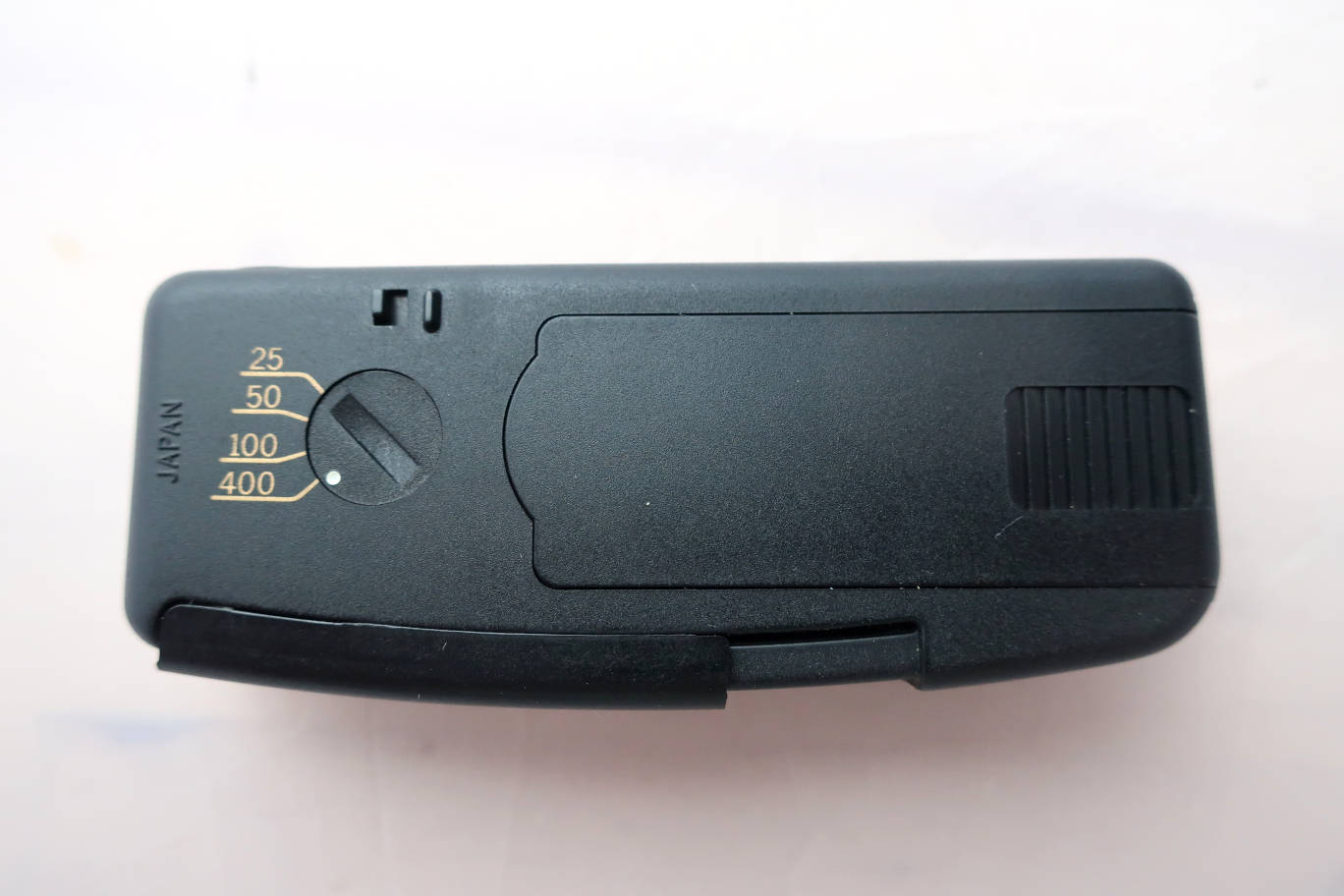 Seen from below. ISO setting
.
Check switch (lights the slow speed warning in the finder). Film compartment lid.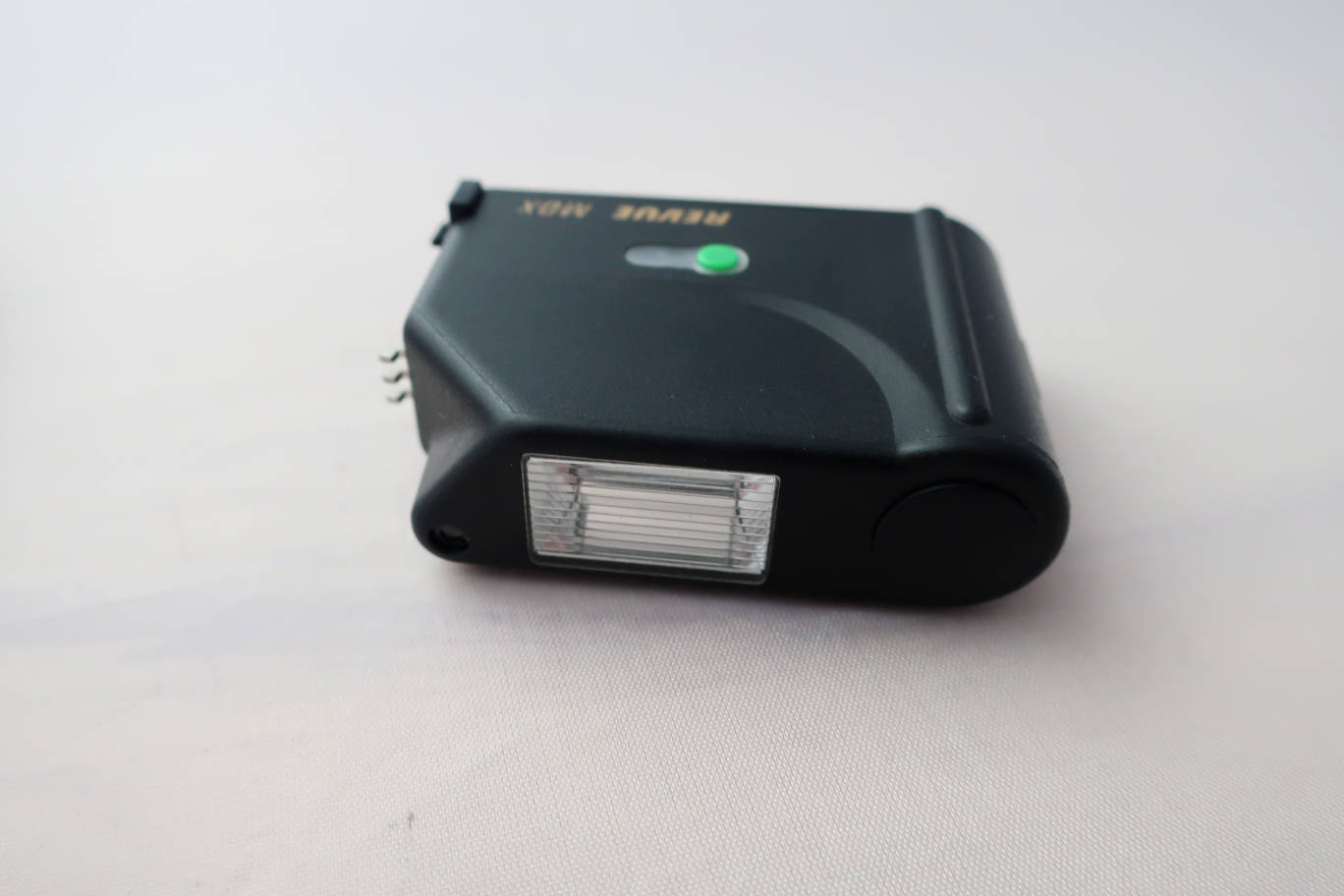 The flash. Needs 1 CR123 battery.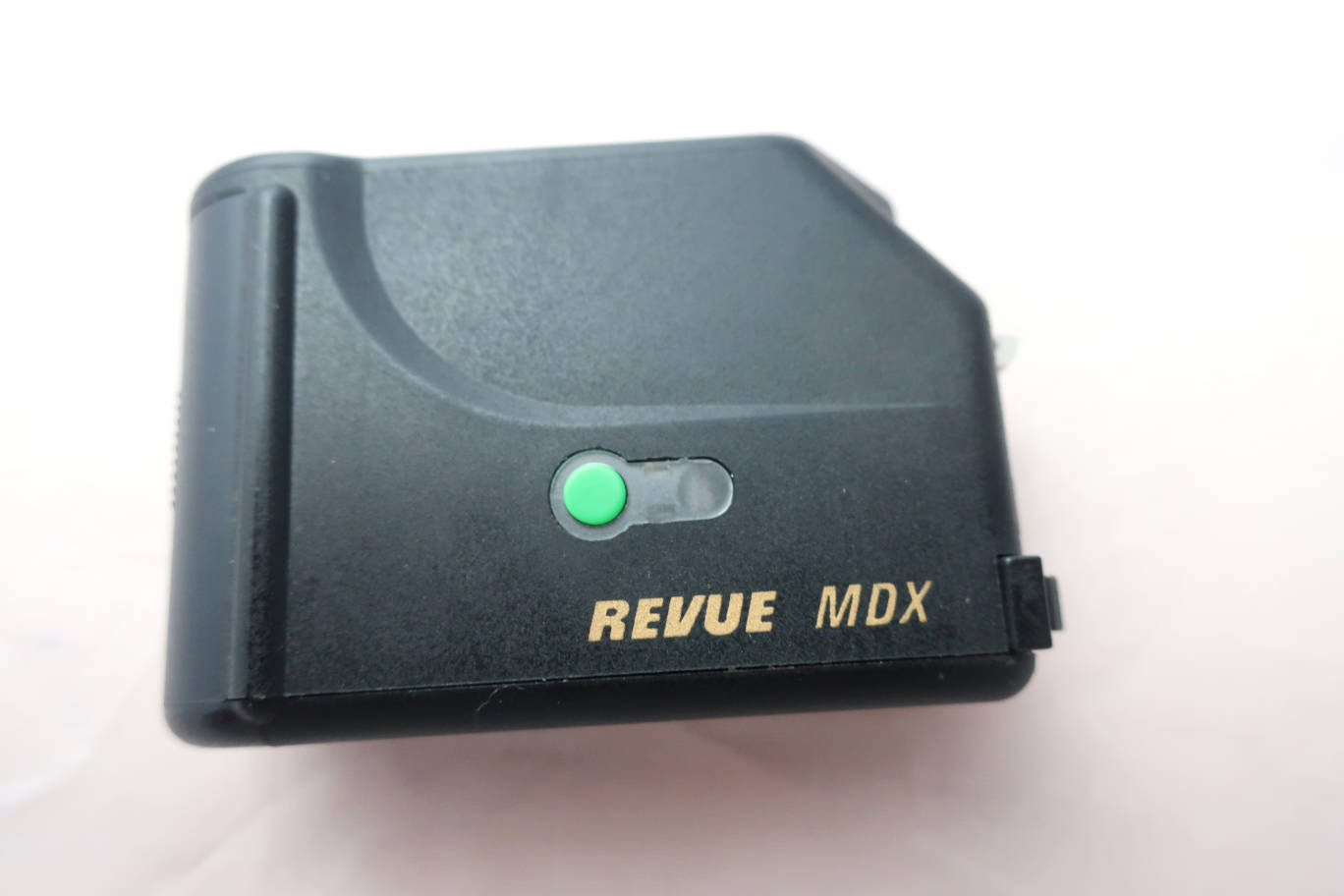 The flash seen from above.



Camera and flash linked.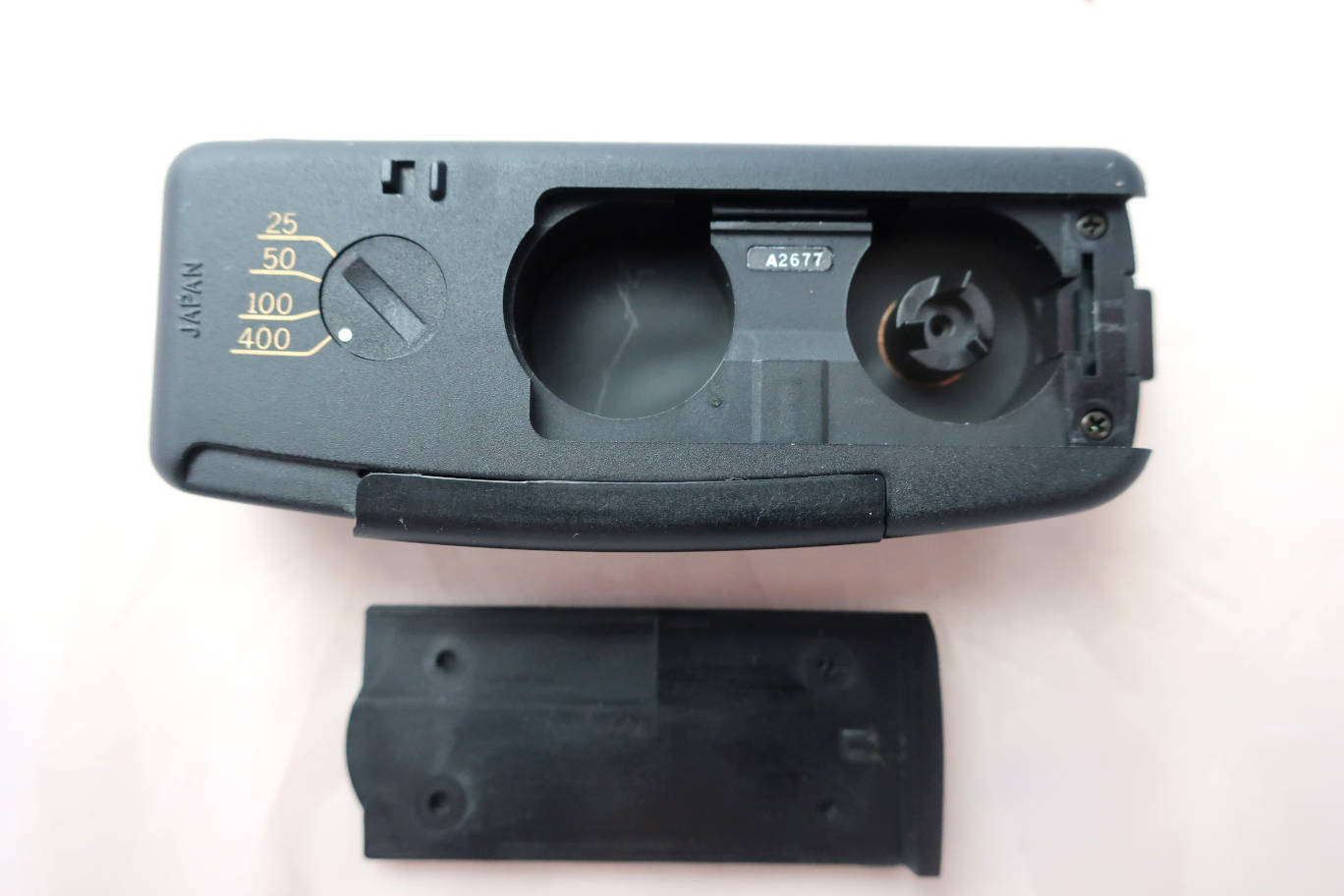 Camera film compartment open.
Takes Minox double cartridges.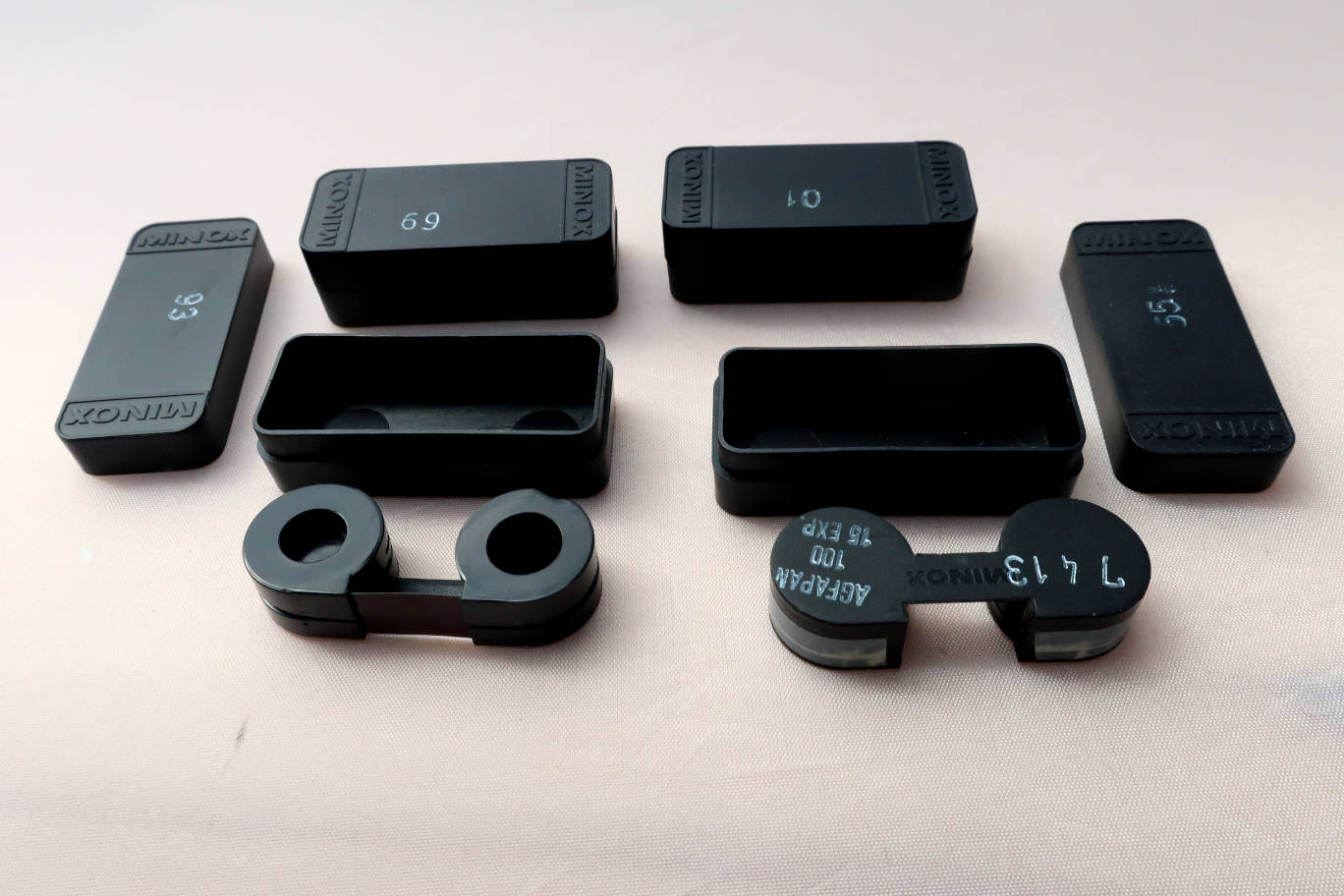 Minox cartridges with their cases.

This camera is very easy to use, slide it open, advance film and it's ready. It's automatic, there is nothing to set except distance before pressing the shutter release. After taking a picture, do not advance film. On my camera the shutter isn't blocked when you close the camera, so putting it into your pocket may release the shutter and you lose a photo. There seems to be nothing wrong with my camera. The manual suggests film transport just before taking a photo because of the batteries. Advancing film puts the camera circuits on, they say. This may drain the batteries. So turn the advance wheel for film advance and shutter cocking immediately before taking a photo. Putting a film is easy, open the film compartment, drop the cartridge into the film chamber, advance to the first frame and that's it.

If you take photos at slow speeds, press the shutter long enough. The green LED in the finder lights when the shutter is open. It's a short flash with short speeds and as long, as the shutter opens, with long speeds. So keep the shutter button pressed until the green light is off again.

It's a good full automatic point and shoot camera with a good lens, good picture quality, good quality finish in a very small and very light body. This camera feels solid nevertheless. Picture results were good. With its focussable lens down to 30cm it's better the the Minox CE. And it's ways better than the the Minox MX which has a similar body. A very nice find.