135compact.com

8x11mm film ultra compact cameras Minox EC




The first Minox was released in 1936 by Walter Zapp, a Baltic German. The camera uses special Minox film* (see below). The Riga factory VEF manufactured the camera from 1937 to 1943. After War the camera was redesigned and production resumed in Germany in 1948. Due to its tiny size, the Minox was rapidly well known as a spy camera. Walter Zapp originally wanted the Minox to be a camera for everyone, requiring only little photographic skills. The camera was produced to high standards, manufacturing costs of the Minox were too high for a broad market. So it became more or less a luxury item. All Minox cameras are designed to be used at full aperture, so there is no aperture setting. This needs good optics.

The model presented, a Minox EC, was launched in 1981, a new approach for a simple point and shoot camera. So its body is made of high quality plastic, it's a fixed focus camera, completely automatic. It was aimed at a new public and much cheaper than the ordinary Minoxes. It is extremely small and light. There were several custom editions and it had a slightly improved successor, the ECX.

* Minox subminiature film is a special film format for 8x11mm negatives on 9.25mm film. It is often referred to as 8mm film, which is wrong, as 8mm is a movie format. It comes in cartidges or cassettes, ready to load like the much later 110 film.

Minox film is still made by other companies, but it's a bit hard to find. If you have some cartridges, you can reload them. You will need a matching film slitter, a dark room or a good changing bag and some patience.

15mm F5.6 Minox lens, 4 elements in 3 groups, F5.6, min. focus ~1m
Shutter speeds: 8s- 1/500 automatic
8x11mm picture format
Size 80x30x18, Weight 45 gr. (!)
ISO 12-400, full automatic, special flash connection (cube flash or electronic), low speed indicator

Some pictures of the camera: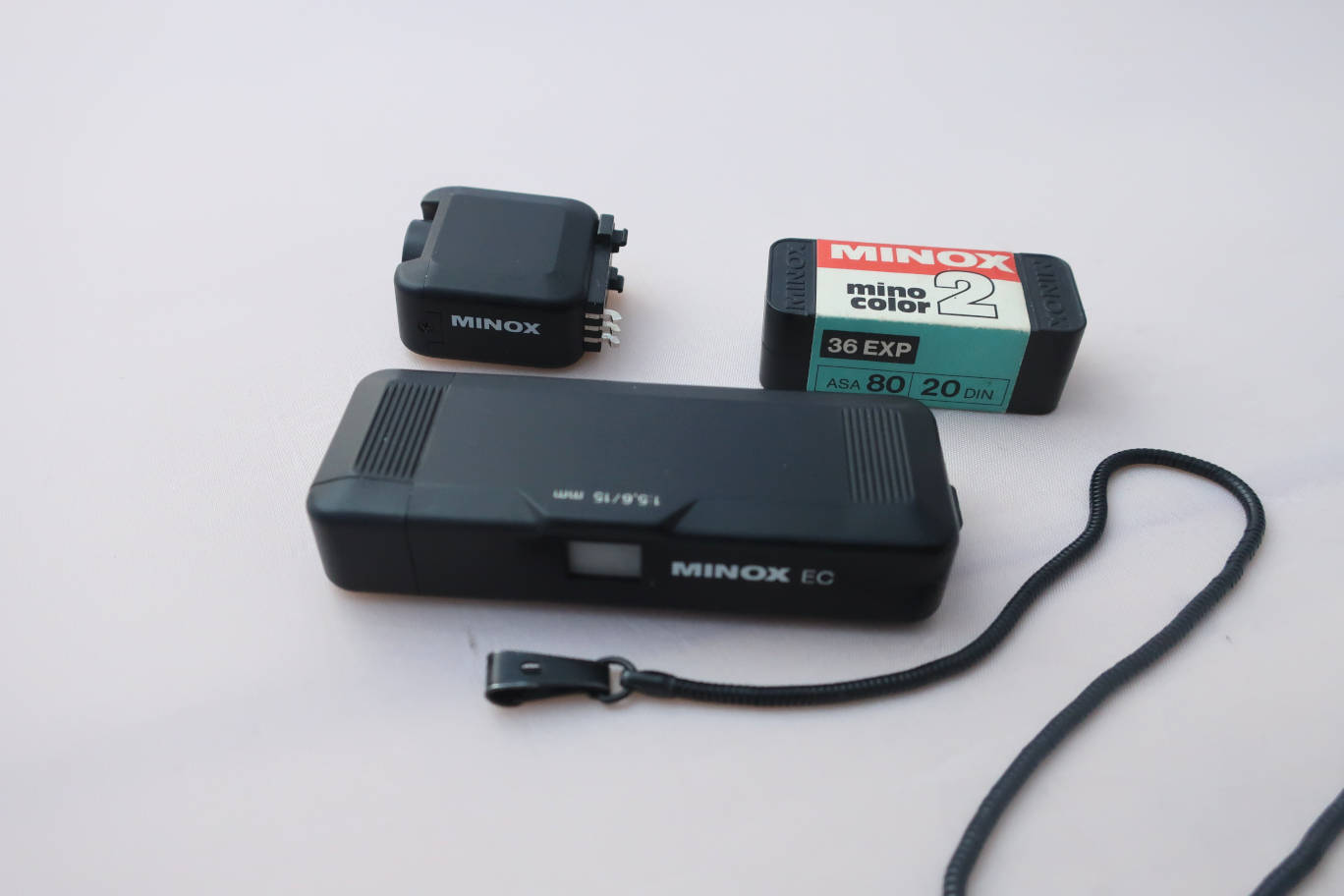 The camera, flash, chain and unopened film box.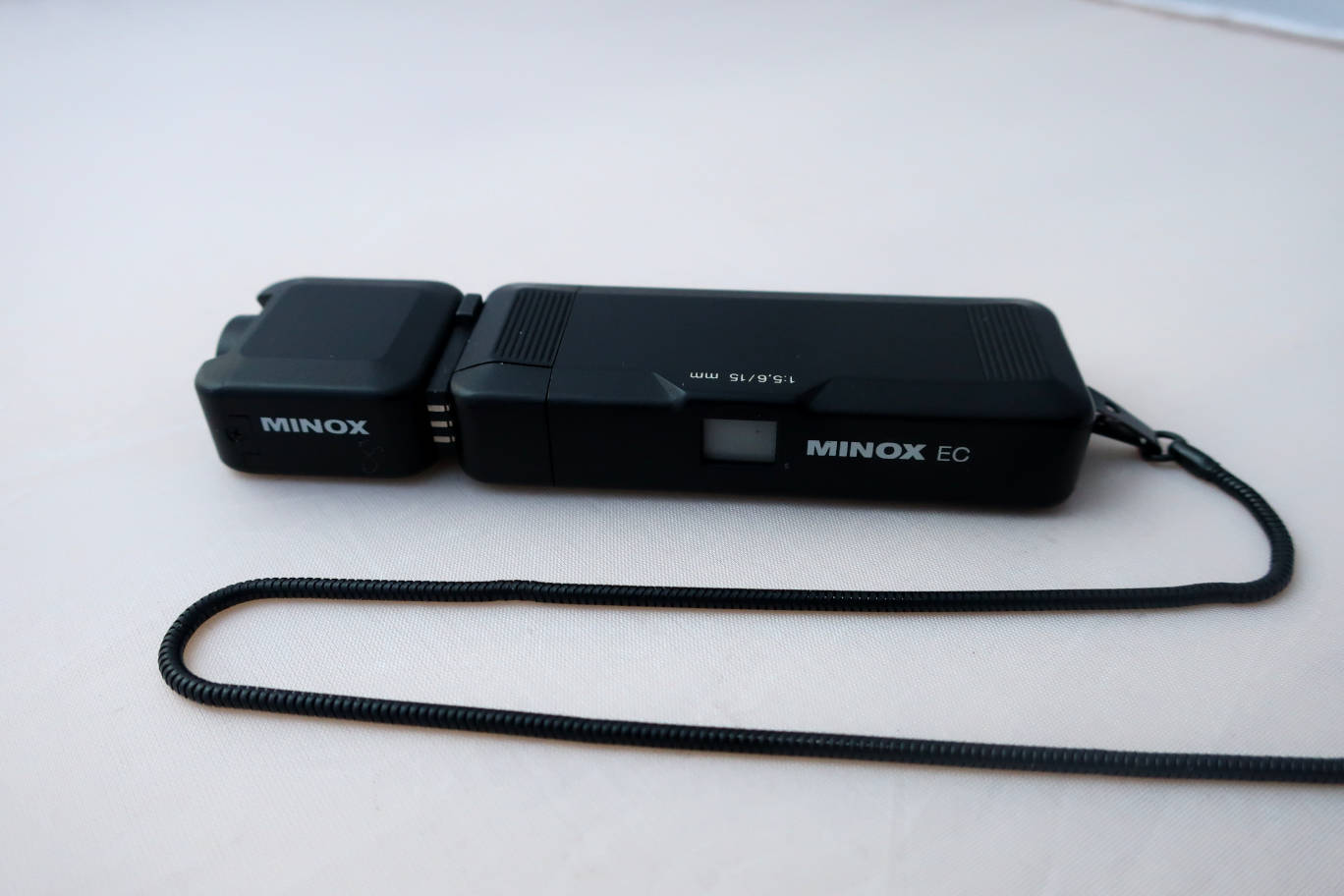 The camera closed and flash. The chain doesn't have beads as there is no close focussing.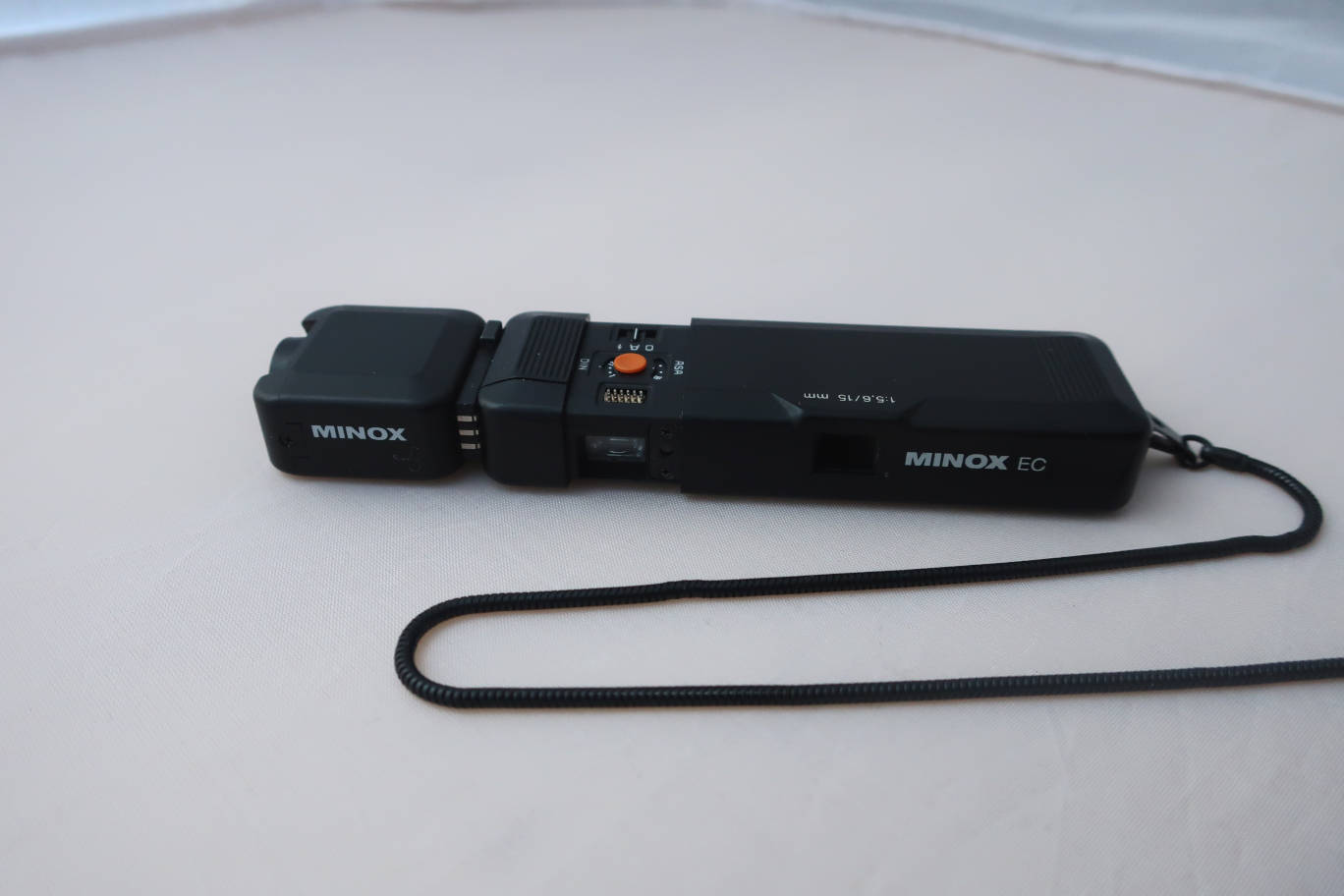 The camera open and flash.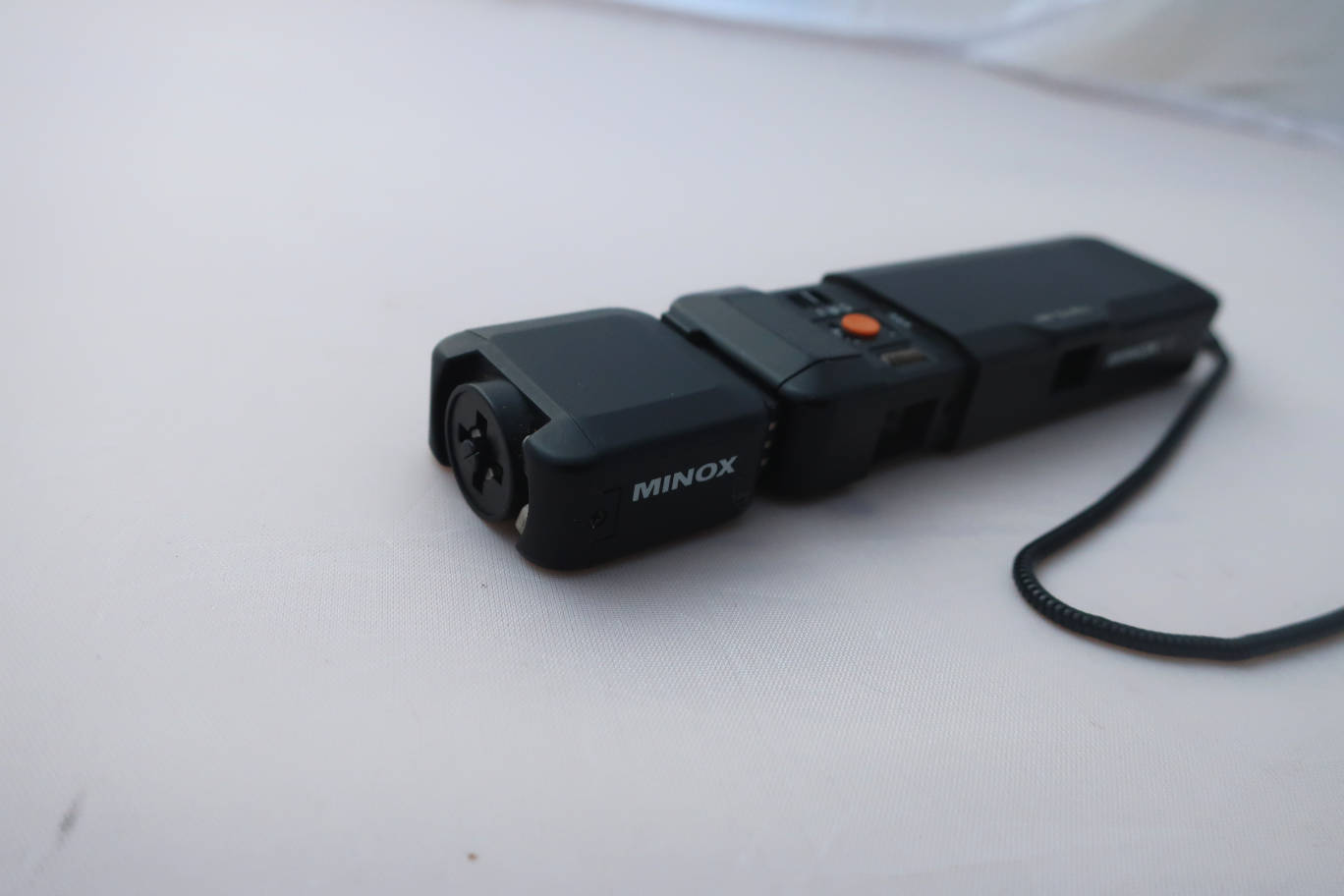 Flash for cubes. There was an electronic flash available as well.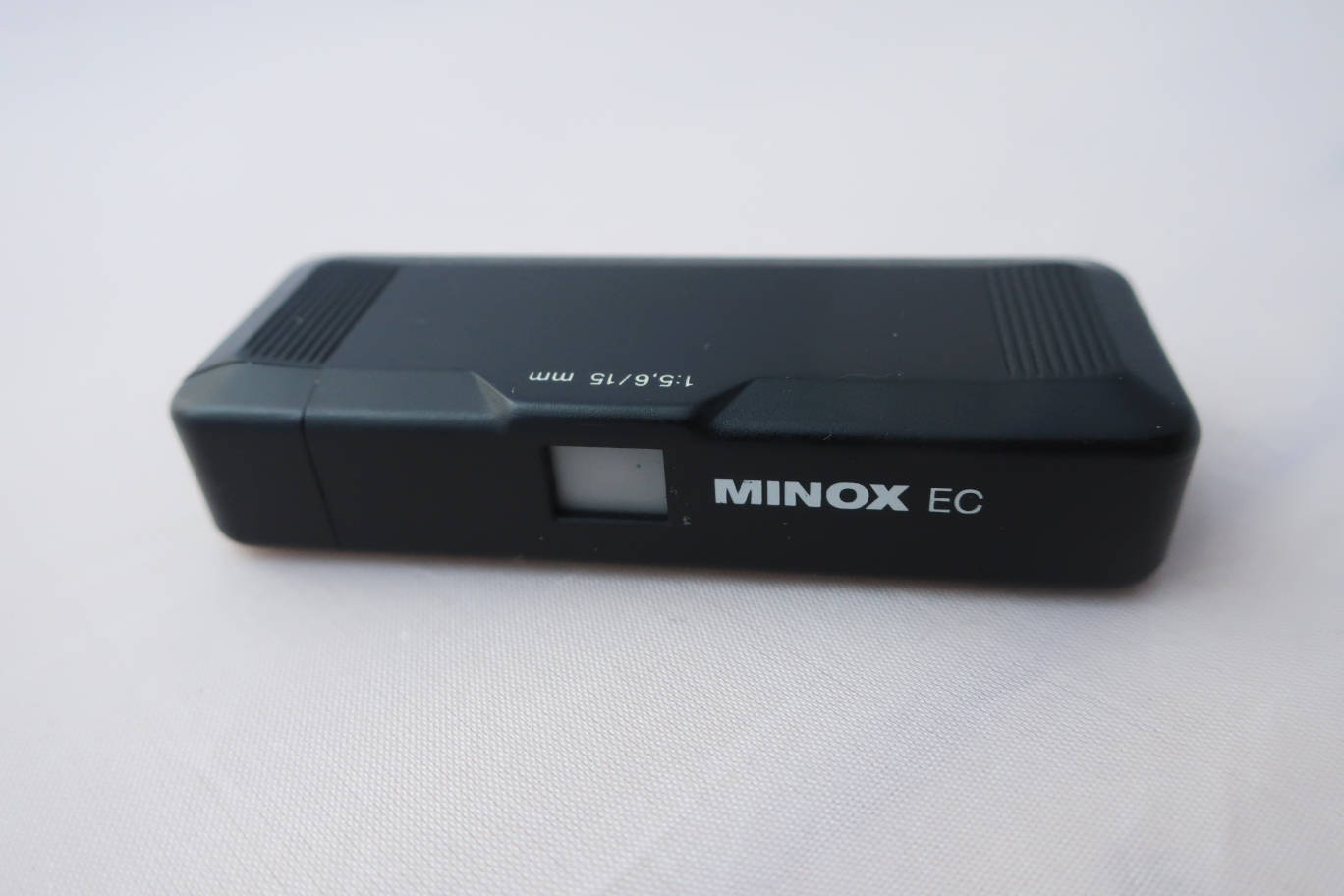 The camera. It's one of the smallest and the lightest Minox.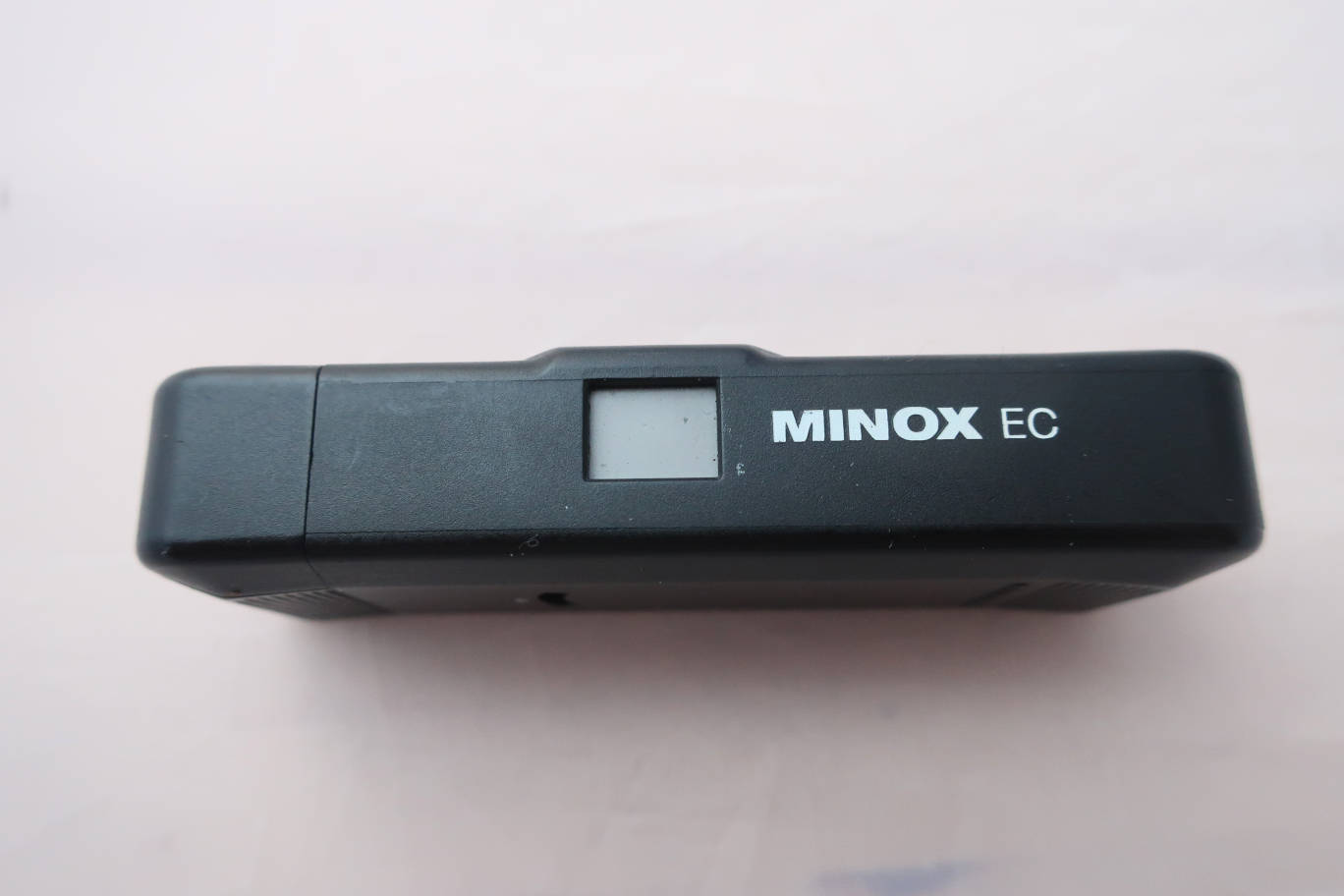 Camera front closed. Well protected.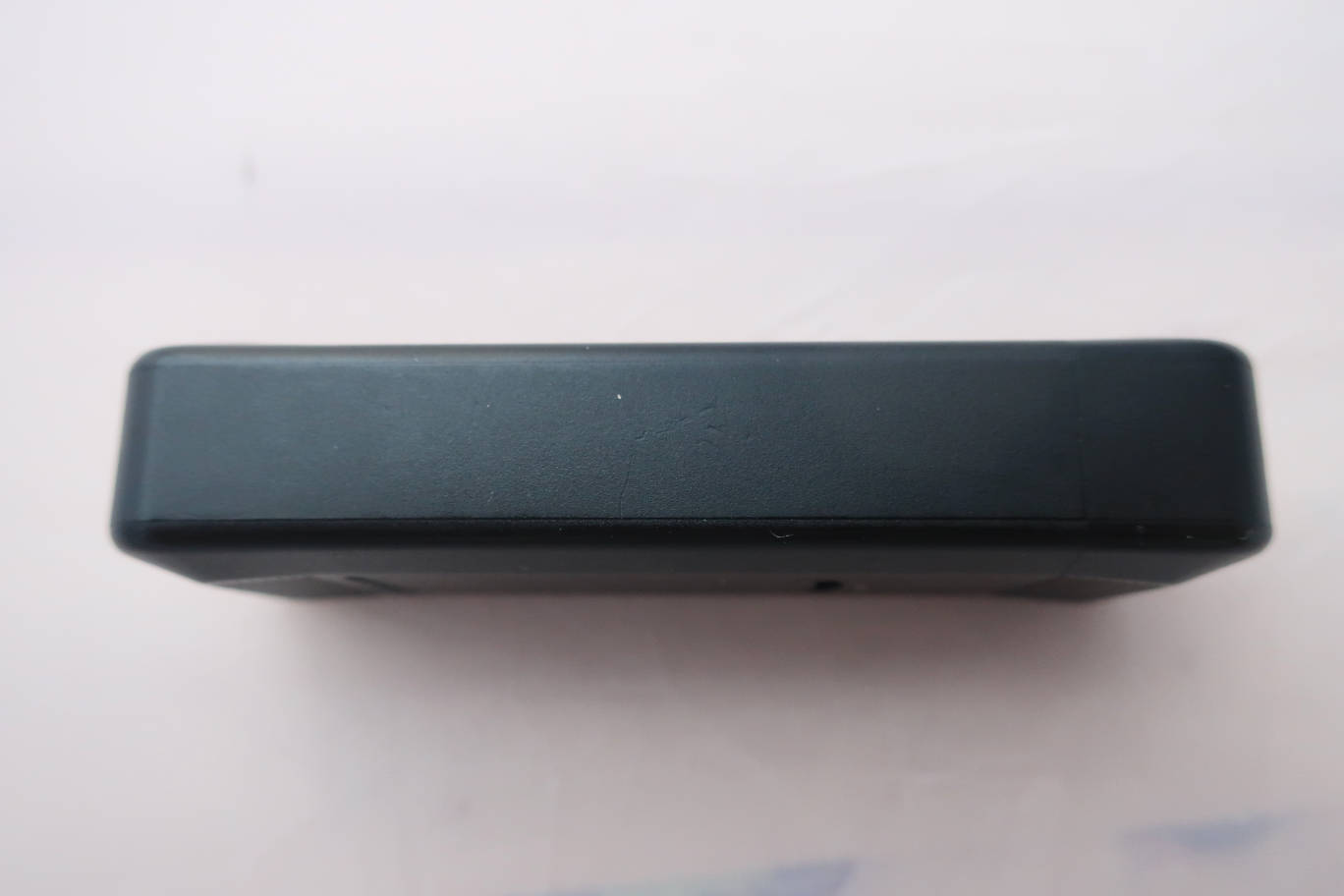 Back view. Nothing to see in closed mode.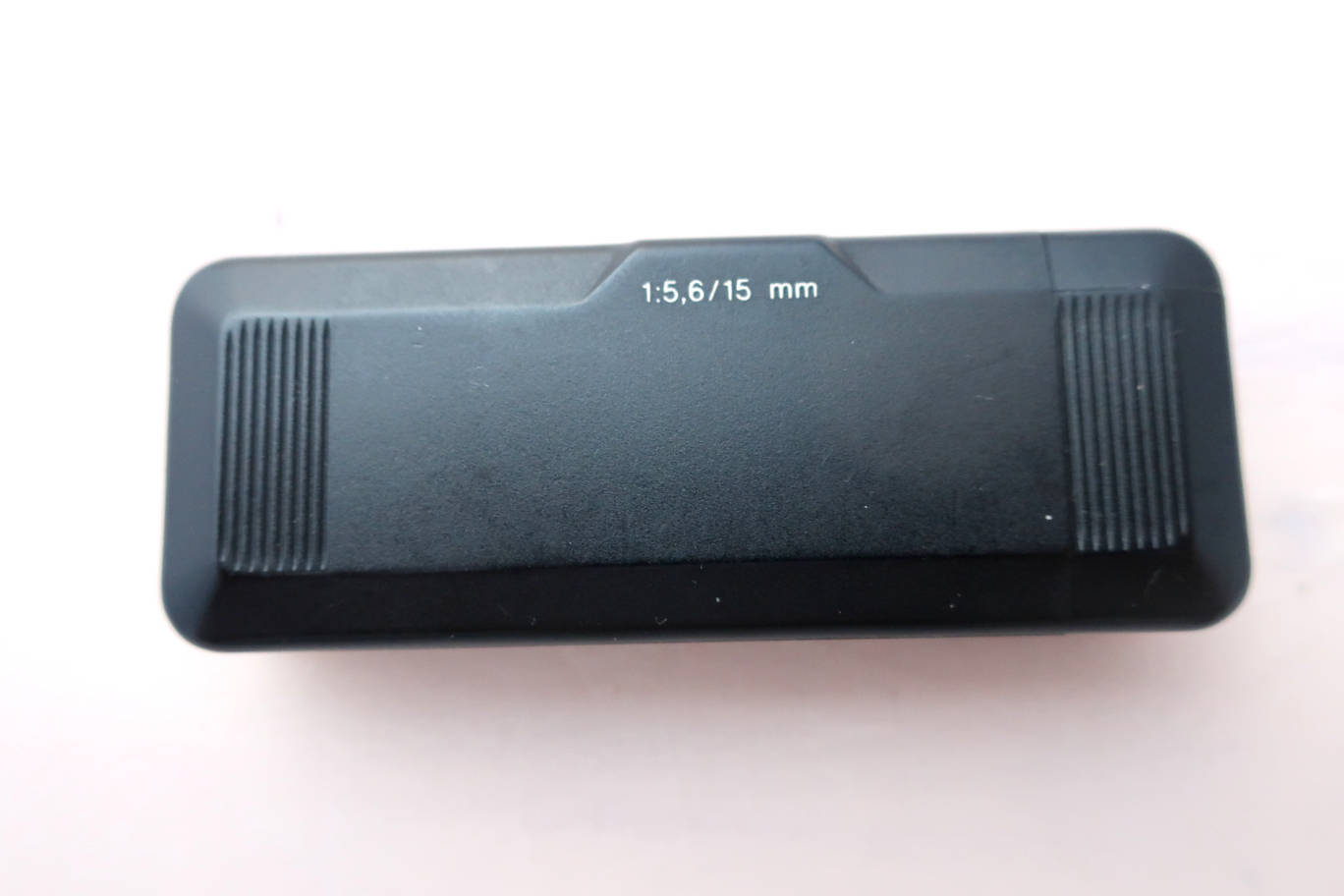 Seen from the top. Please note that all lettering is just printed, not engraved. It will rub off if not protected by a case or sleeve
.

Seen from below. Nothing to see as well
.


Camera open. To the left: Viewer and Cds cell window. To the right: Lens.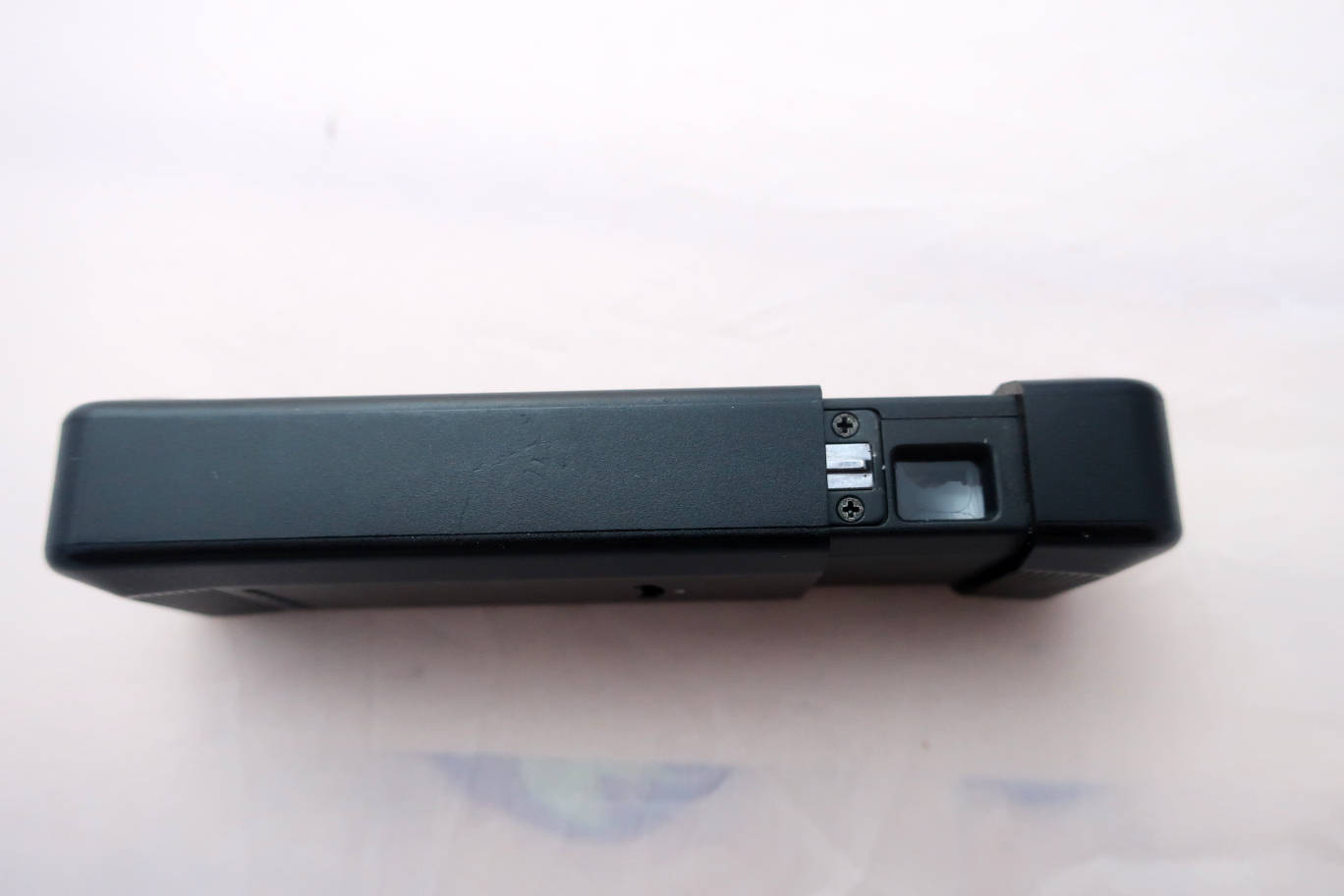 Seen from the back. Finder and film chamber release. There is a slow speed warning in the finder in case of.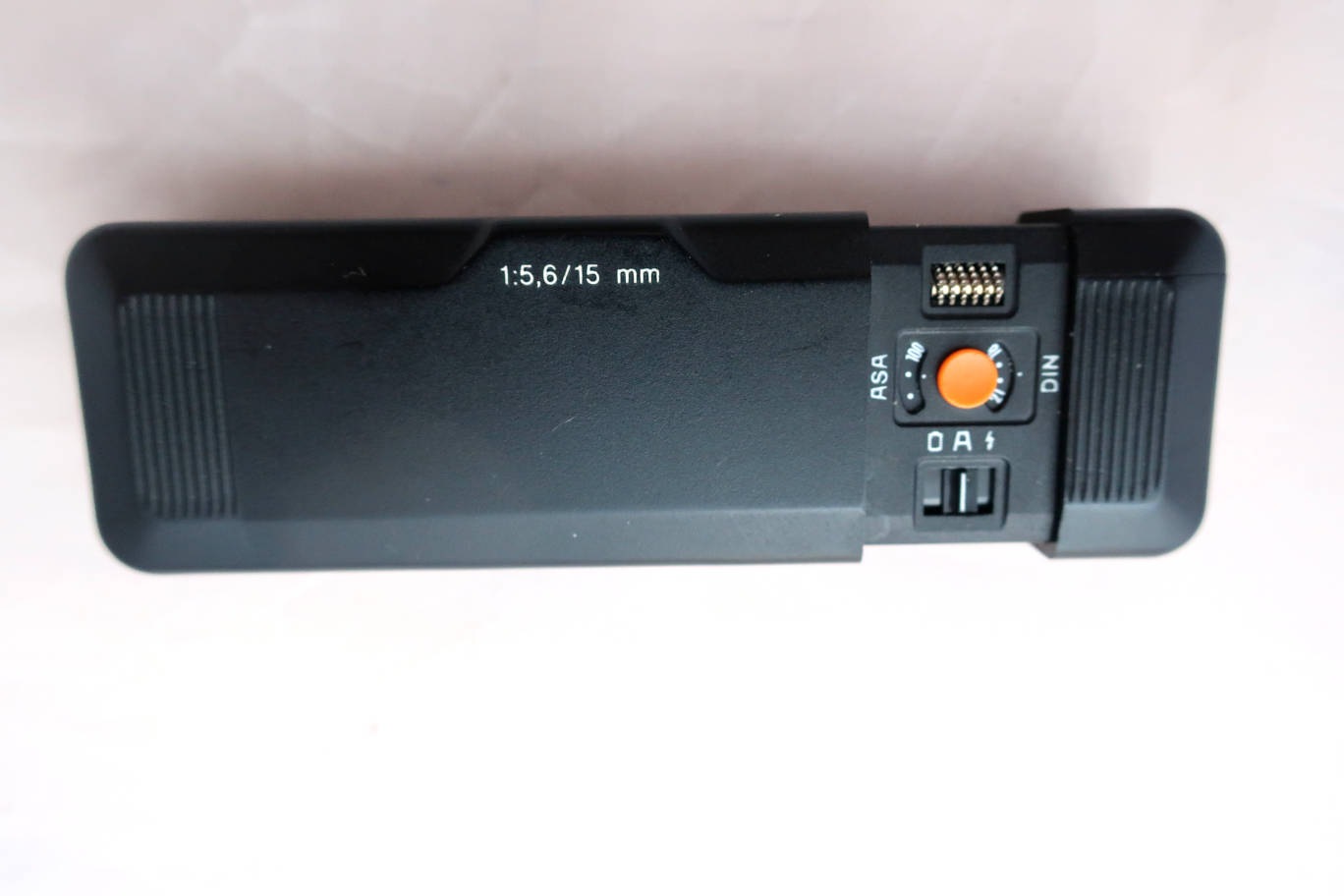 Camera open. Dented roller: ISO setting. Shutter release. If the switch is moved to the left, a LED in the finder would indicate battery o.k.. A=automatic and flash setting.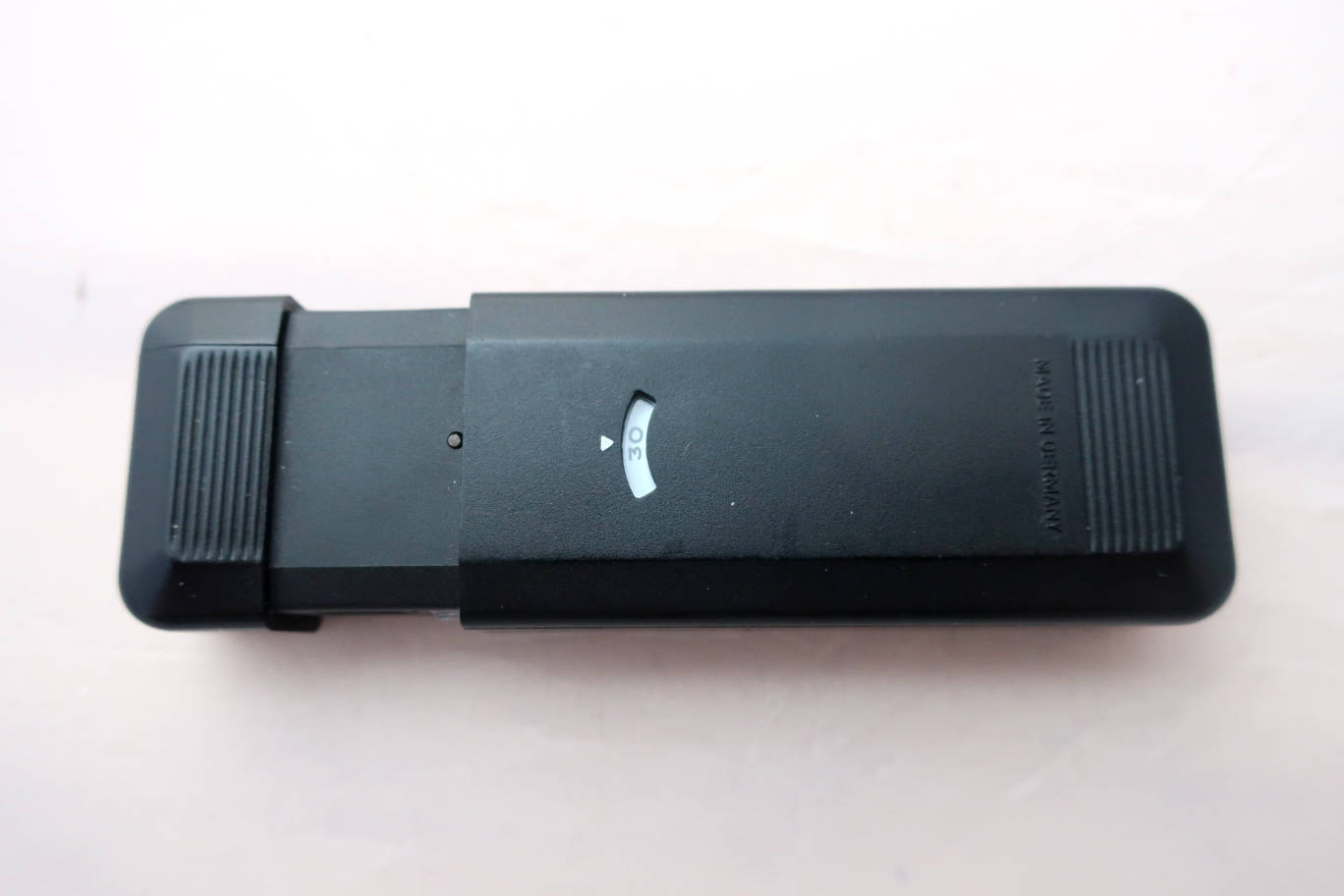 Camera open, seen from below. Film counter.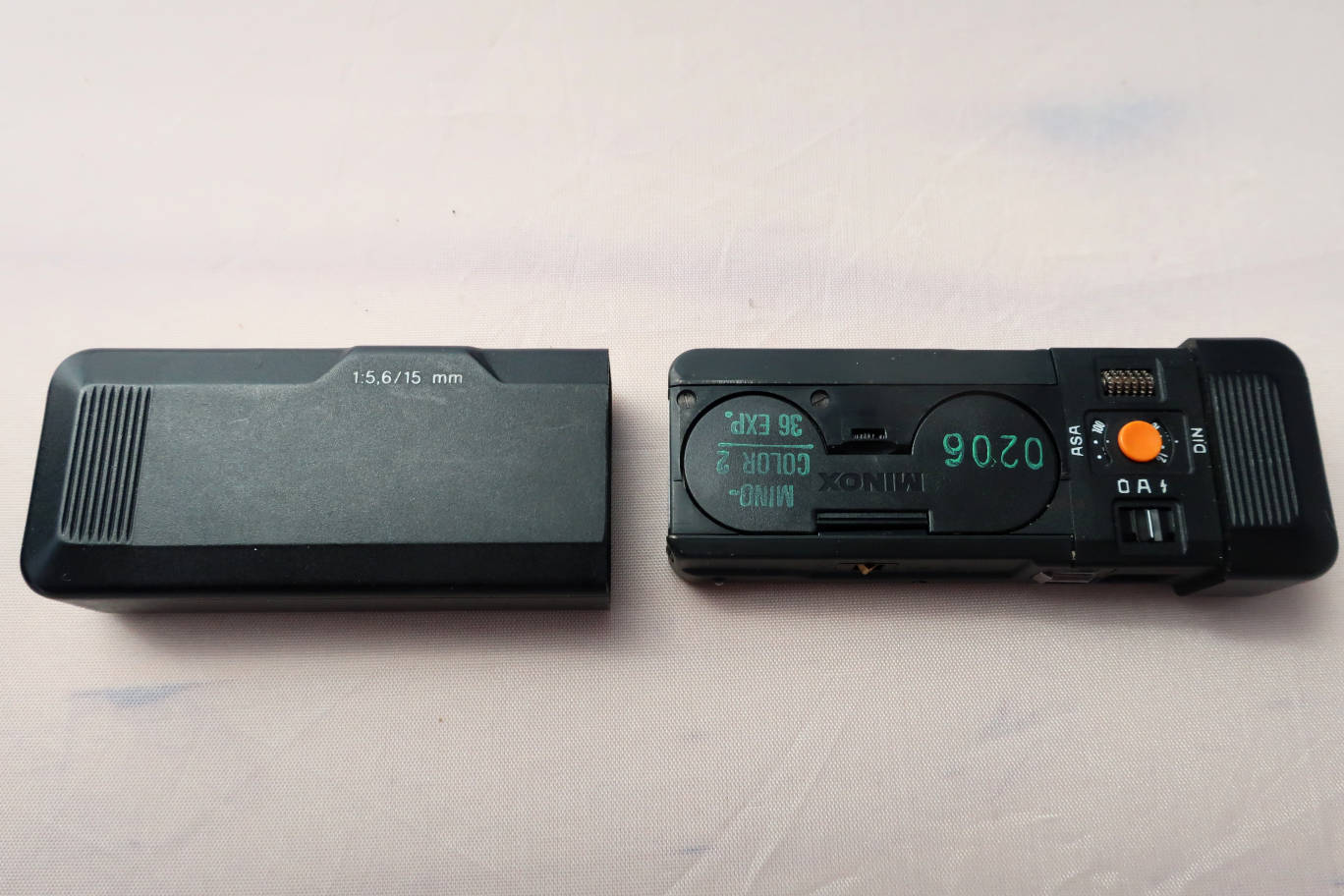 Camera film compartment open.
Minox sold its own film in double cartridges.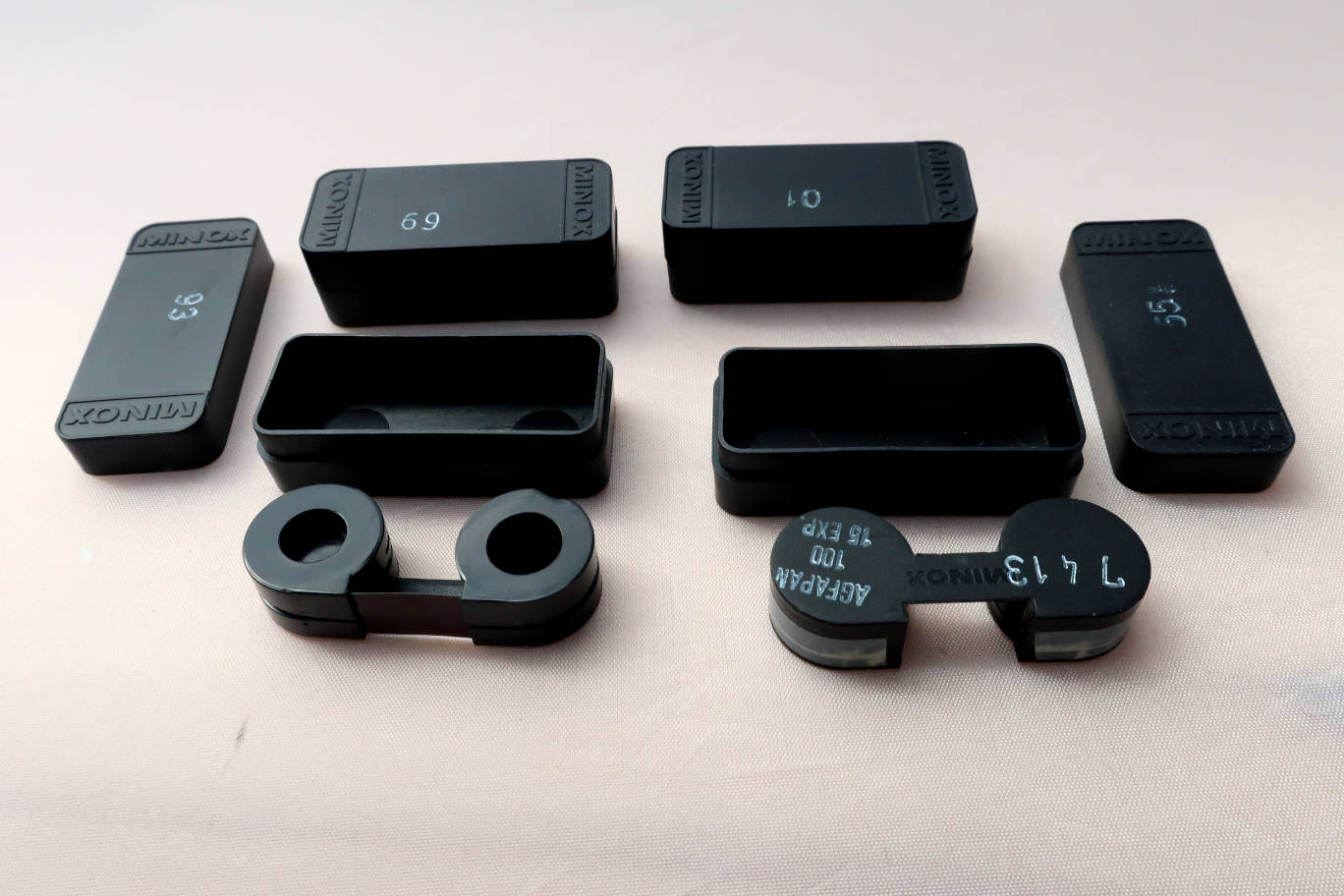 Minox cartridges with their cases.


For more information about Minox cartridges, please consult

this page

.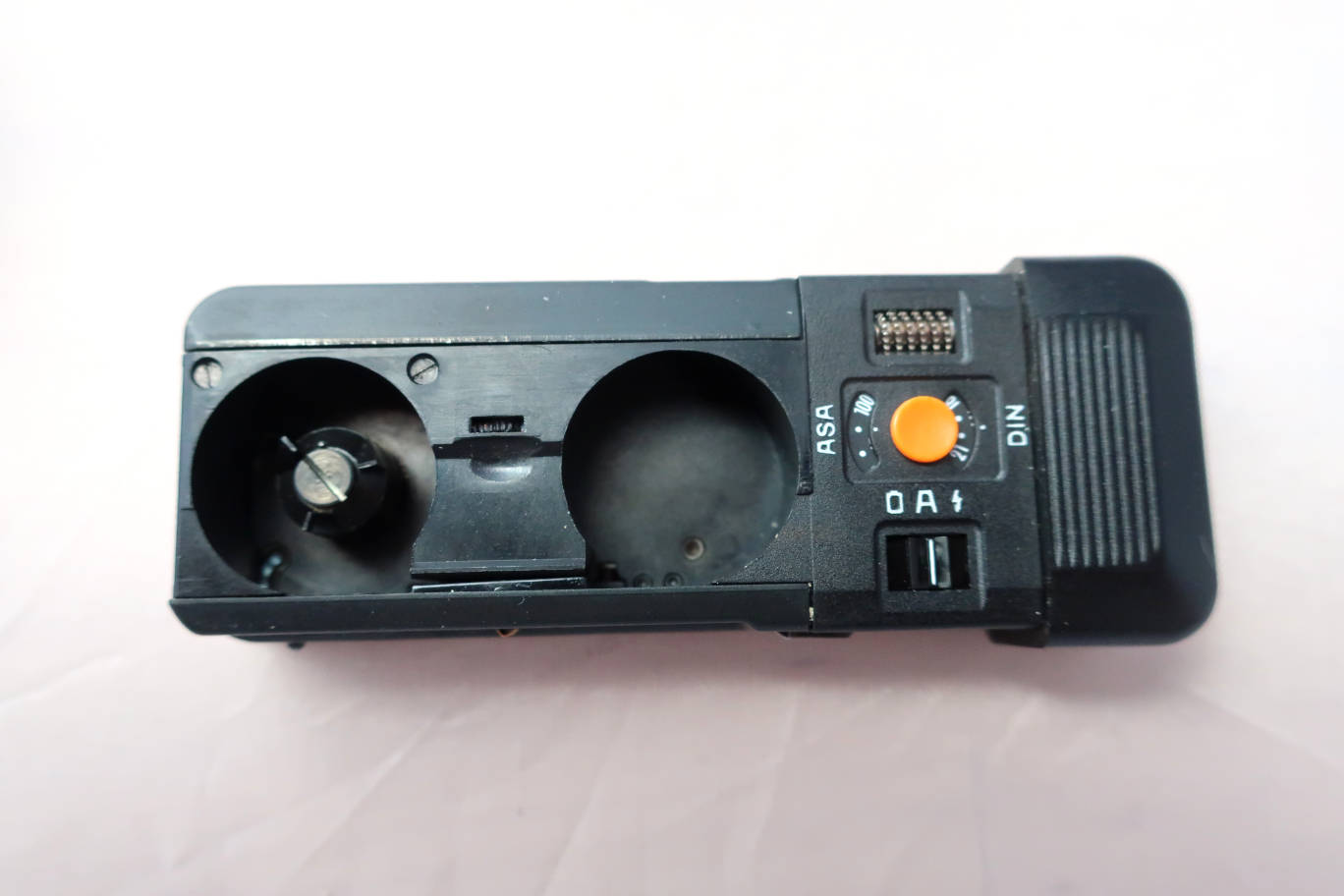 The film chamber.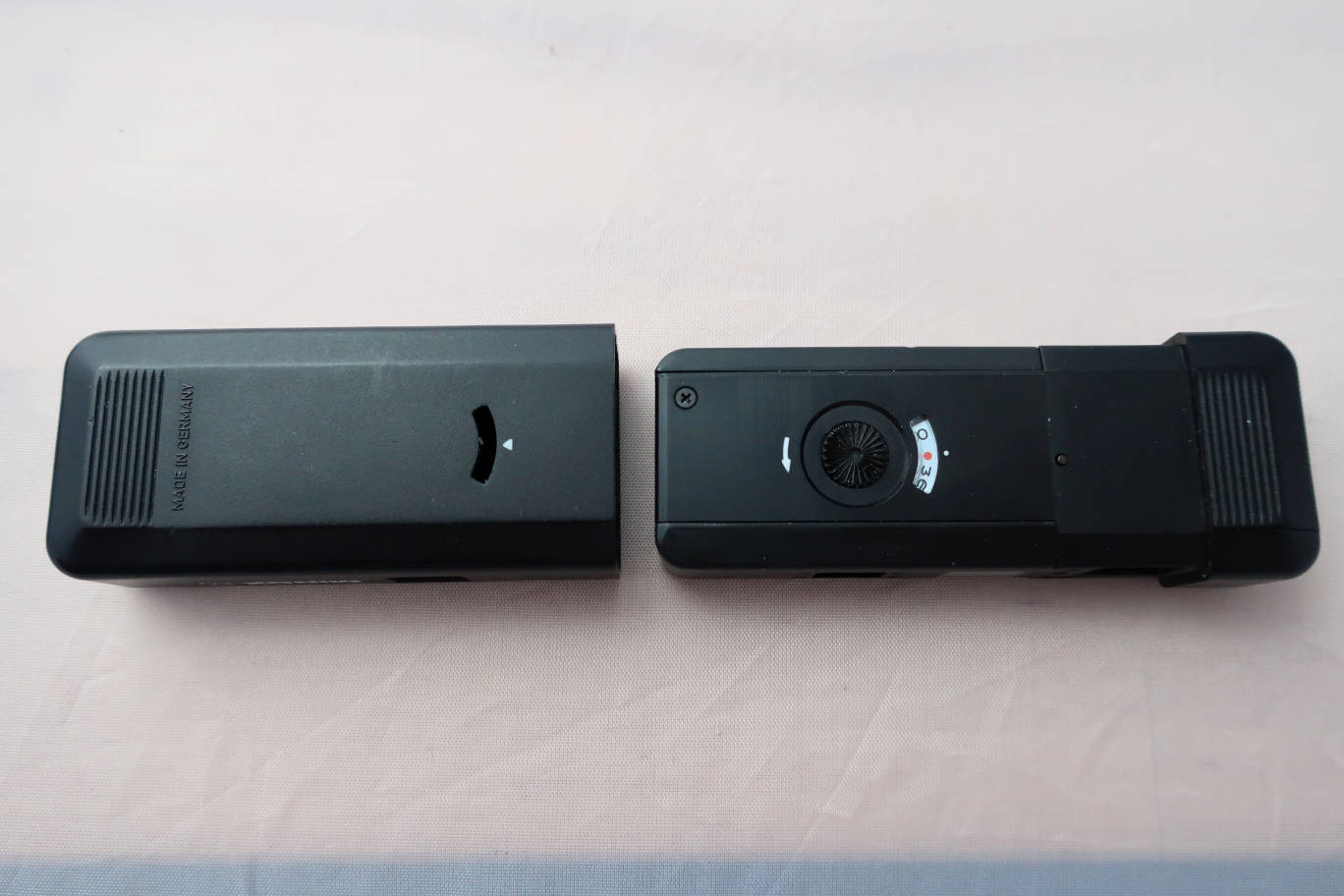 Do not forget to set the counter before closing. For a 36 exposure film it has to be set to the red mark by turning the wheel as indicated. If the previous film was a 36 exposure film, it should already be there.



Battery compartment. Takes a PX 27 battery. Replacement is easily available (4 LR43).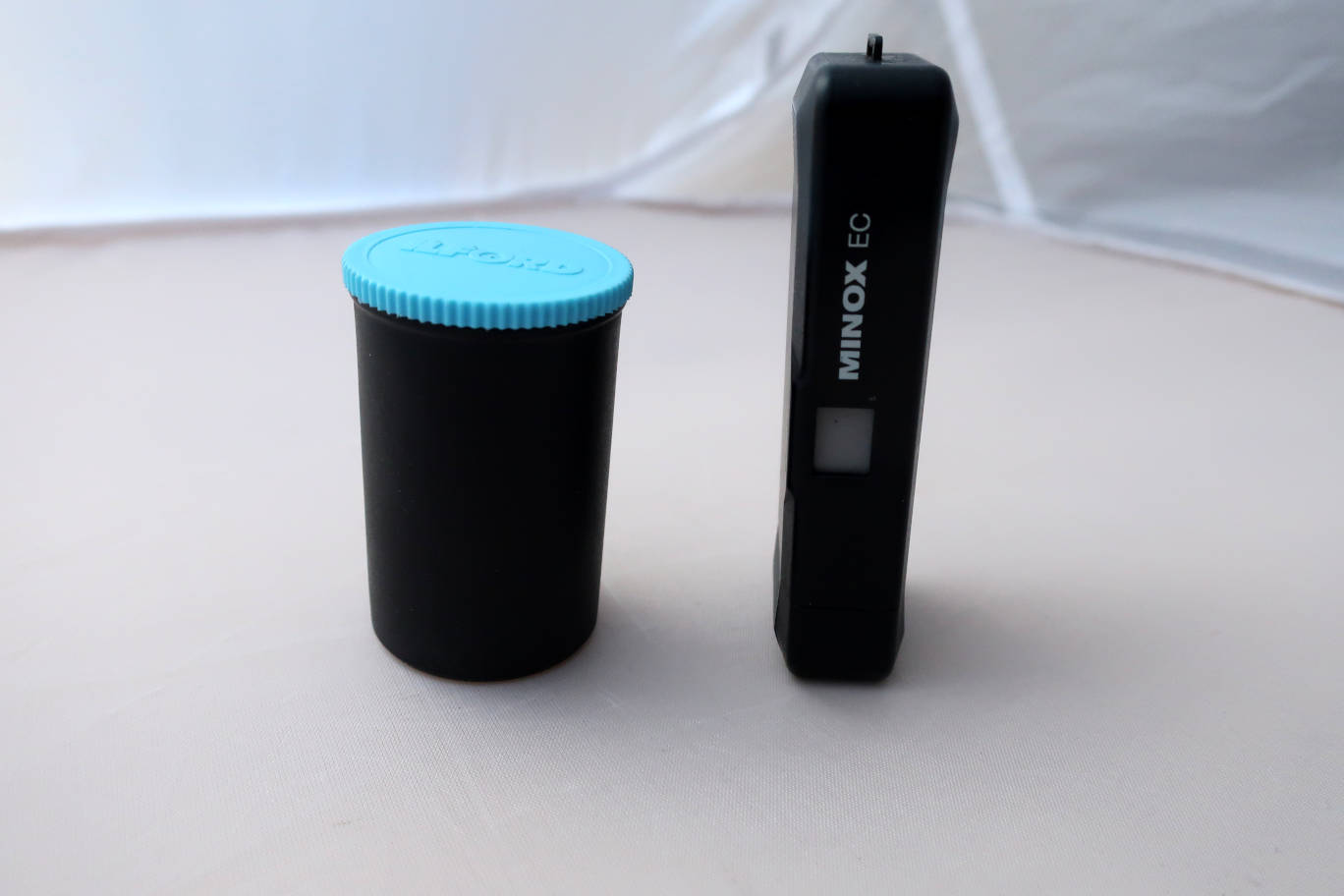 Camera compared to a 135 film cartridge.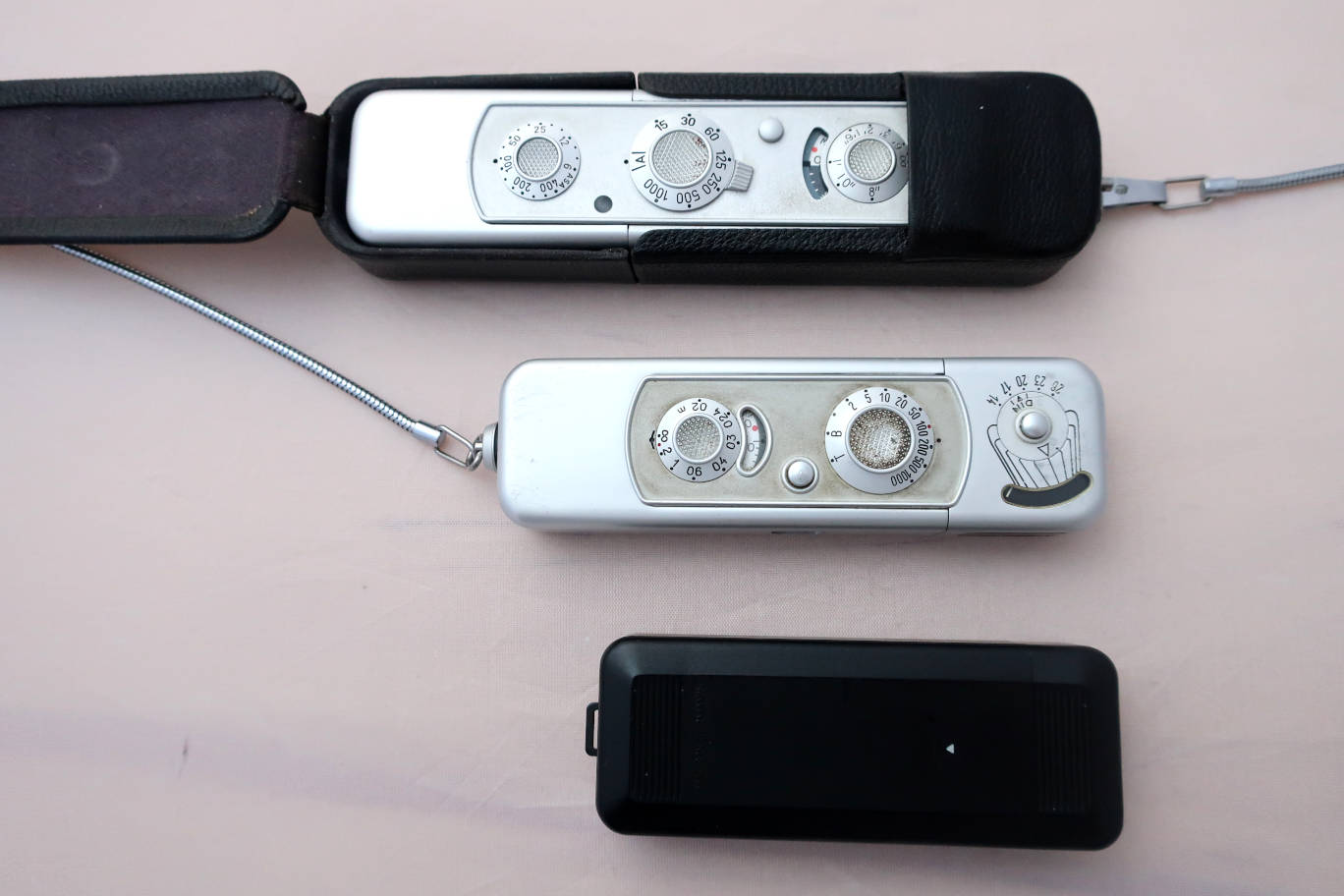 Size comparison: C, B and EC model.

This camera is very easy to use, slide it open and it's ready. It's automatic, there is nothing to set before pressing the shutter release. After taking a picture, you have to close and open the camera for film advance and shutter cocking (push-pull). Putting a film is easy, drop the cartridge into the film chamber, advance to the first frame and that's it.

It's a good full automatic point and shoot camera with a good lens, good picture quality, good quality finish in an extremely small body. This camera feels solid. Picture results were good. It's a good choice if you want an extremely small and light point and shoot camera, much smaller than those for 16mm film.