135compact.com

8x11mm film ultra compact cameras Yashica Atoron Electro




The Yashica Atoron was first released in 1965. The camera uses special Minox film* (see below). The model presented, an Atoron Electro, was launched in 1971, a new approach for a full automatic camera. It has a CdS meter and slow speeds up to 8s.

* Minox subminiature film is a special film format for 8x11mm negatives on 9.25mm film. It is often referred to as 8mm film, which is wrong, as 8mm is a movie format. It comes in cartidges or cassettes, ready to load like the much later 110 film.

Minox film is still made by other companies, but it's a bit hard to find. If you have some cartridges, you can reload them. You will need a matching film slitter, a dark room or a good changing bag and some patience.

18mm F2.8 Yashinon DX lens, 4 elements in 3 groups, automatic shutter/speed from F2.8 at 8s to F13 at 1/350, min. focus 0.6m
Shutter speeds: 8s- 1/350 automatic
8x11mm picture format
Size 103x38x20, Weight 140 gr. with battery
ISO 16-200, full automatic, special flash connection, low speed check

Some pictures of the camera: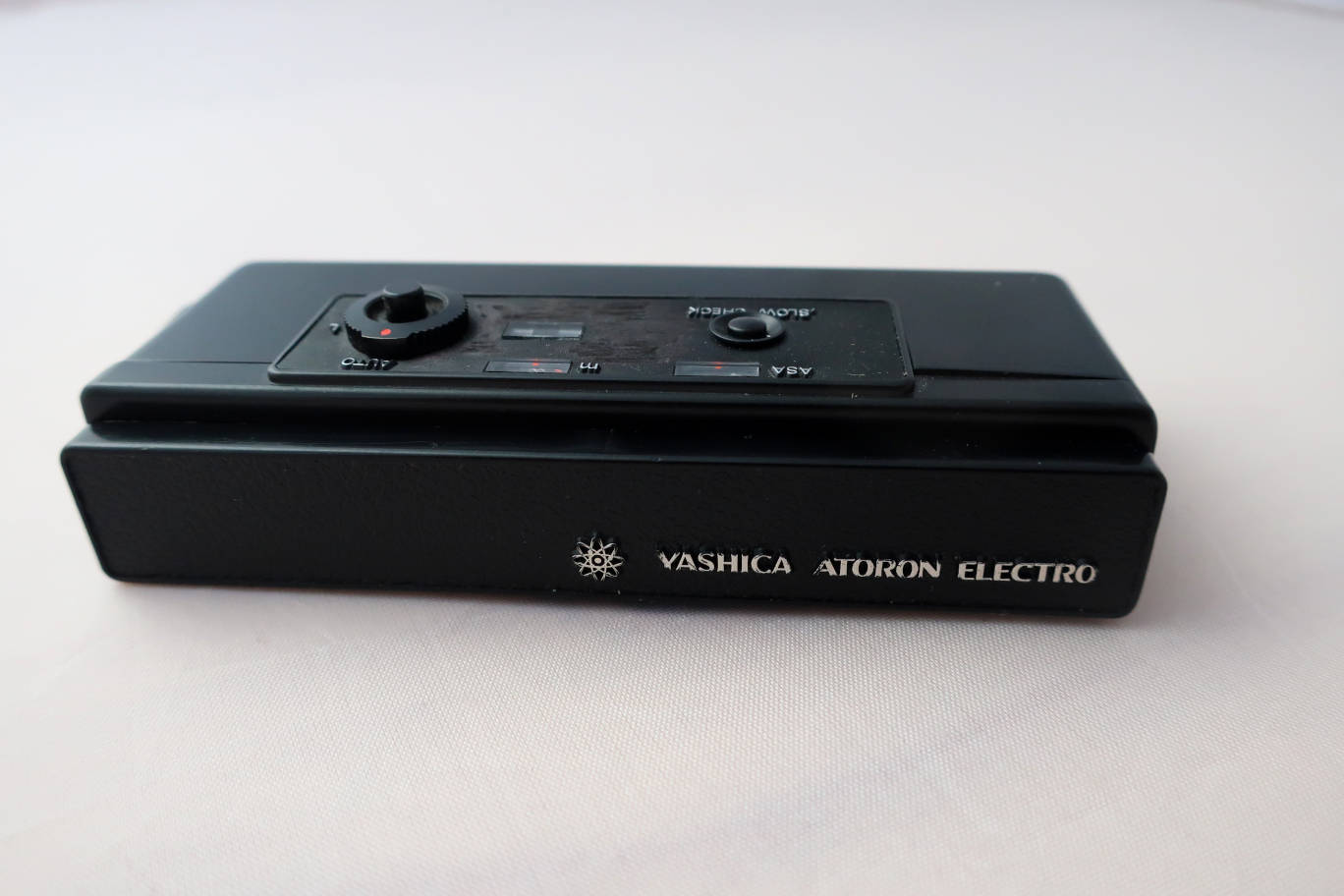 The camera, closed.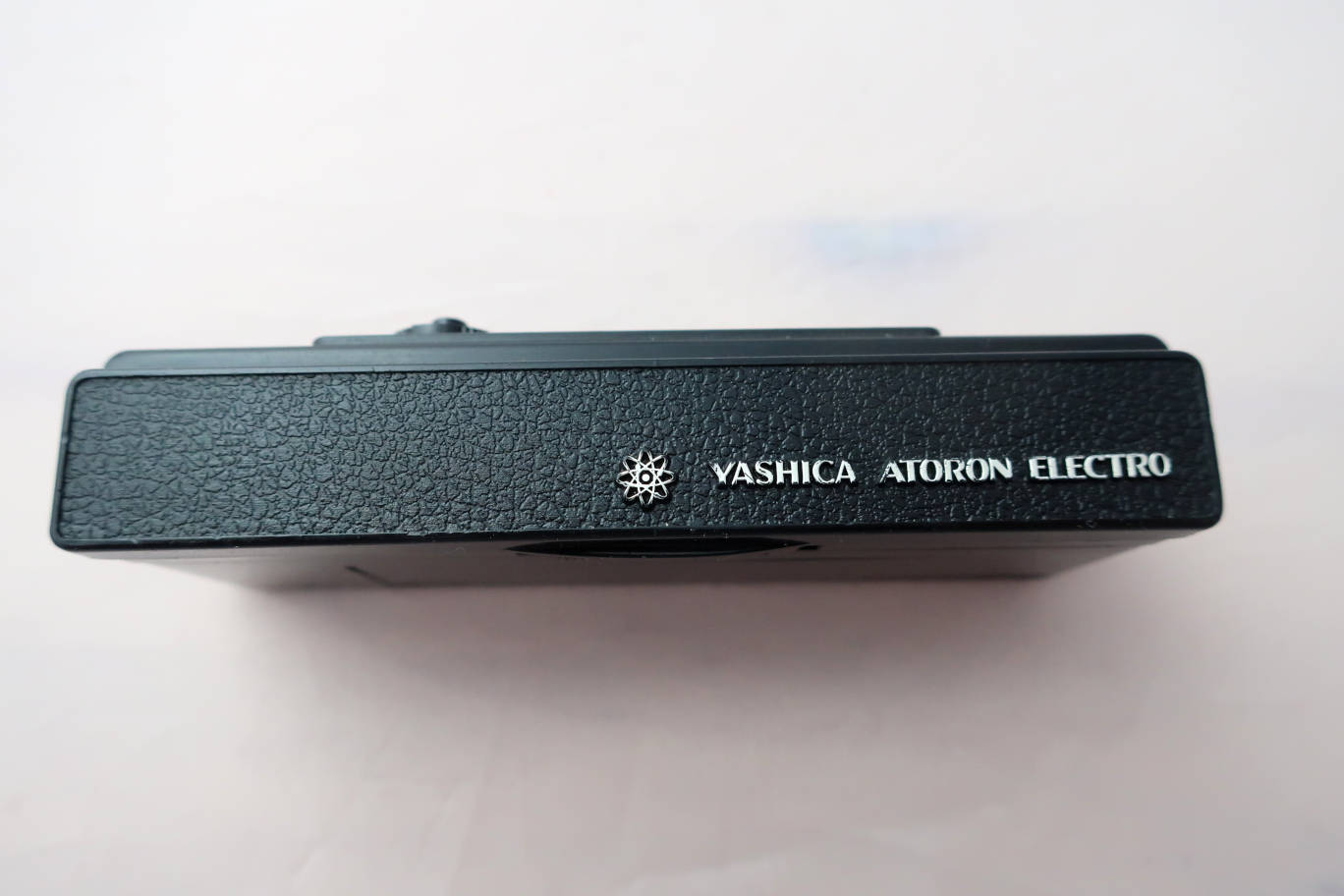 The camera front closed.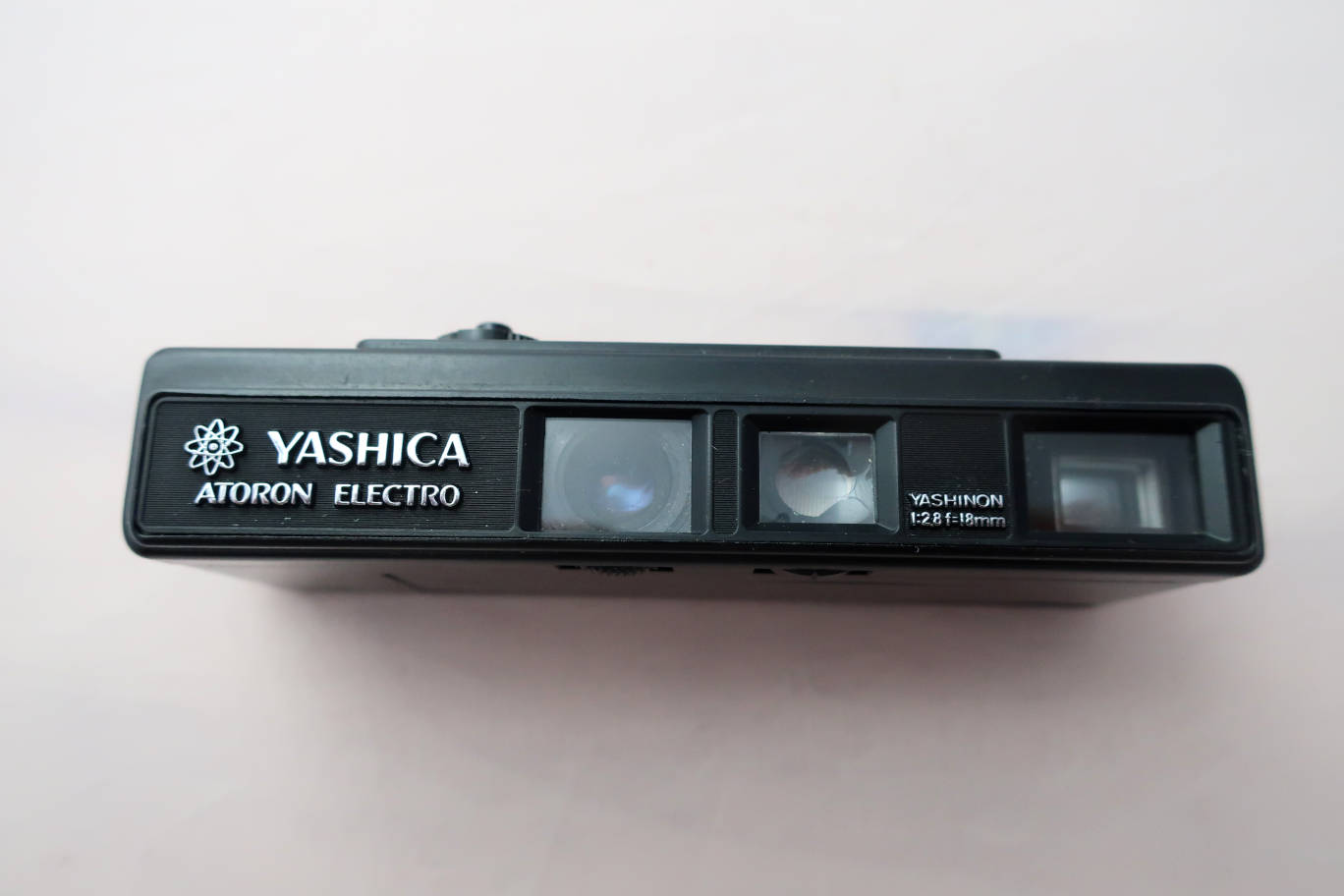 The camera open. Lens behind a UV filter.
Viewer and Cds cell windows.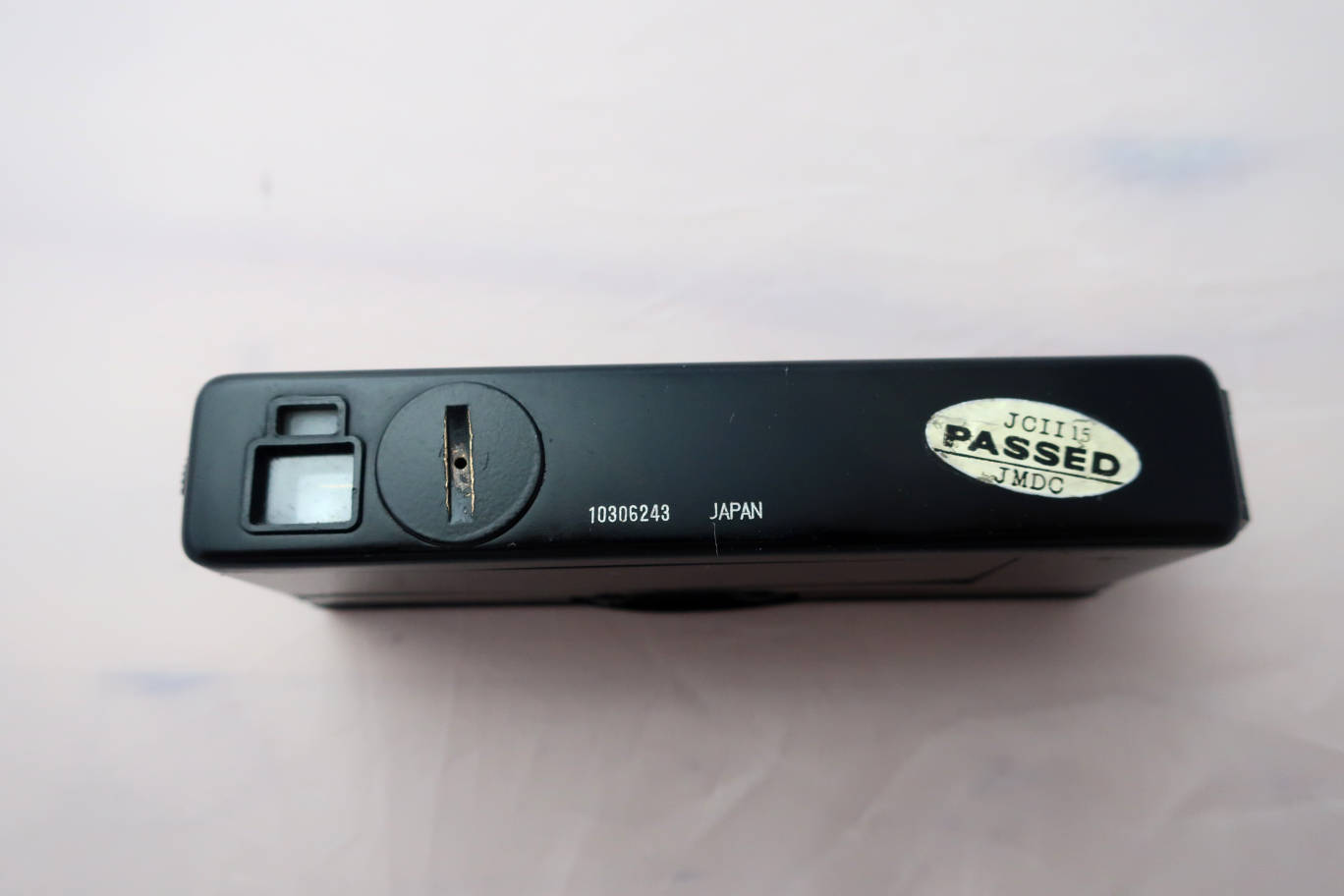 Back view.

Finder. There is a slow speed warning above the finder if you push the test button. Battery compartment. Takes a PX 28 battery. Replacement is easily available (4 LR44).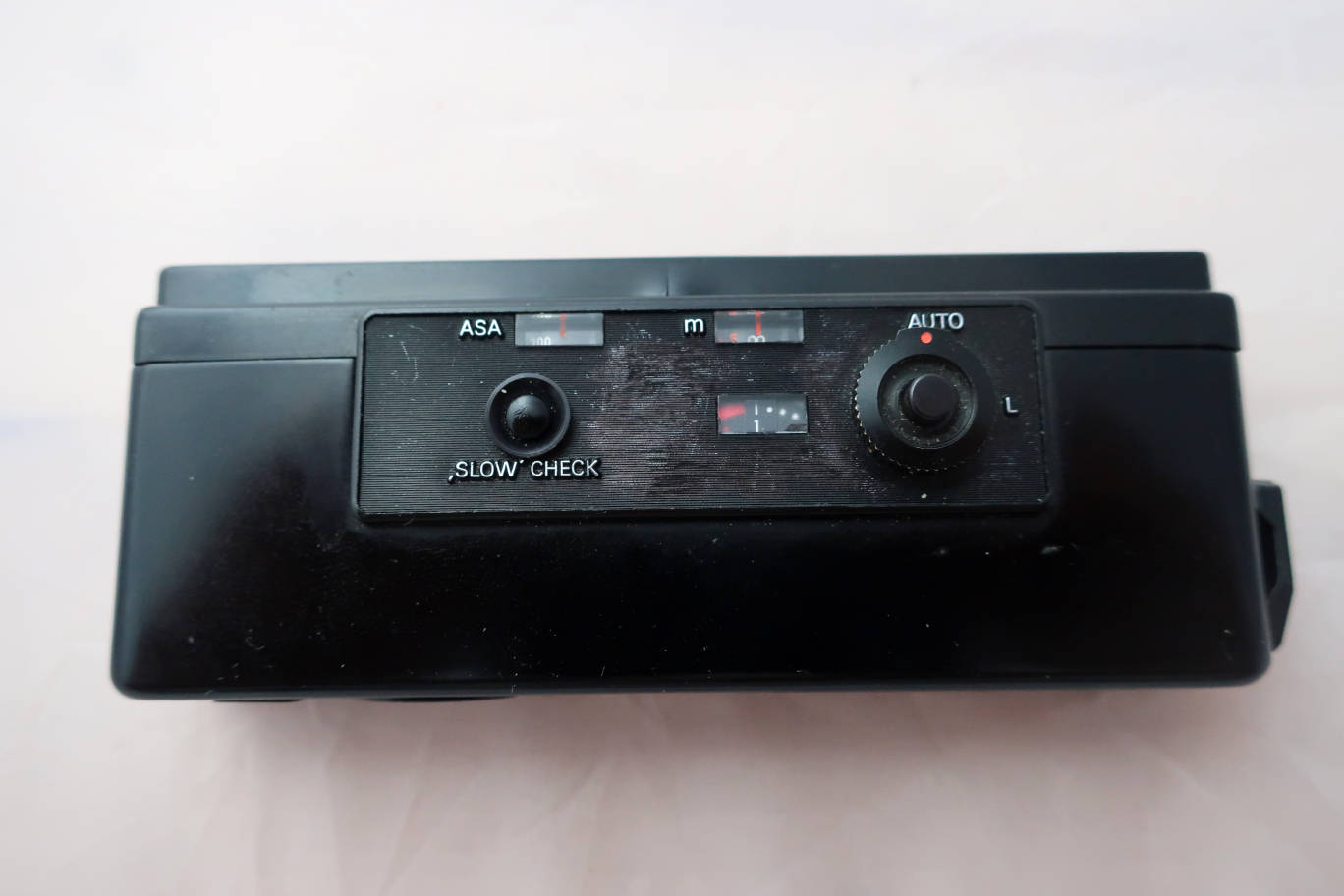 Seen from the top. ISO indication and distance scale. Slow speed check, film counter and shutter button. If you turn the ring to L it's locked.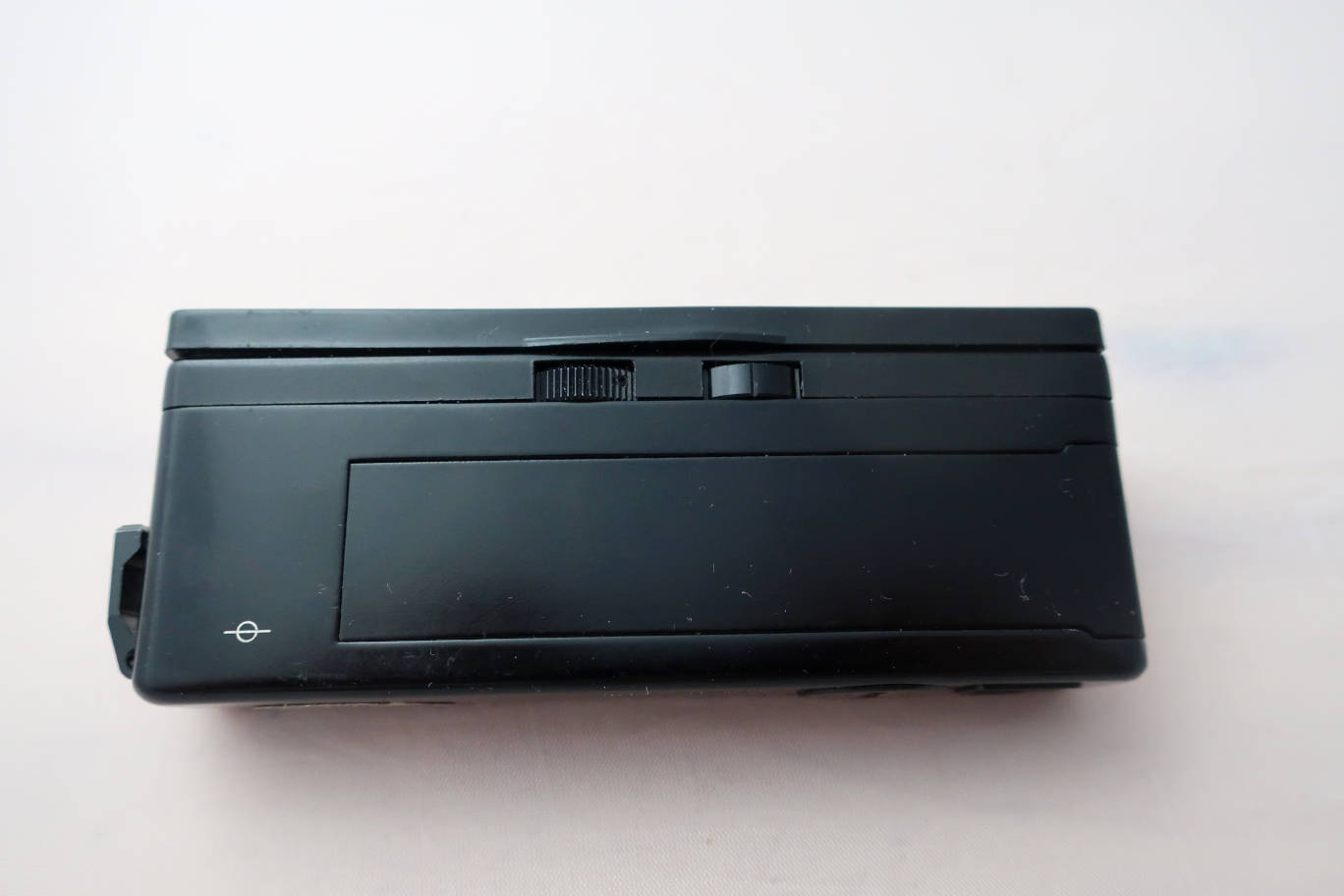 Seen from below. The ribbed wheel is the distance setting, the other one ISO setting
.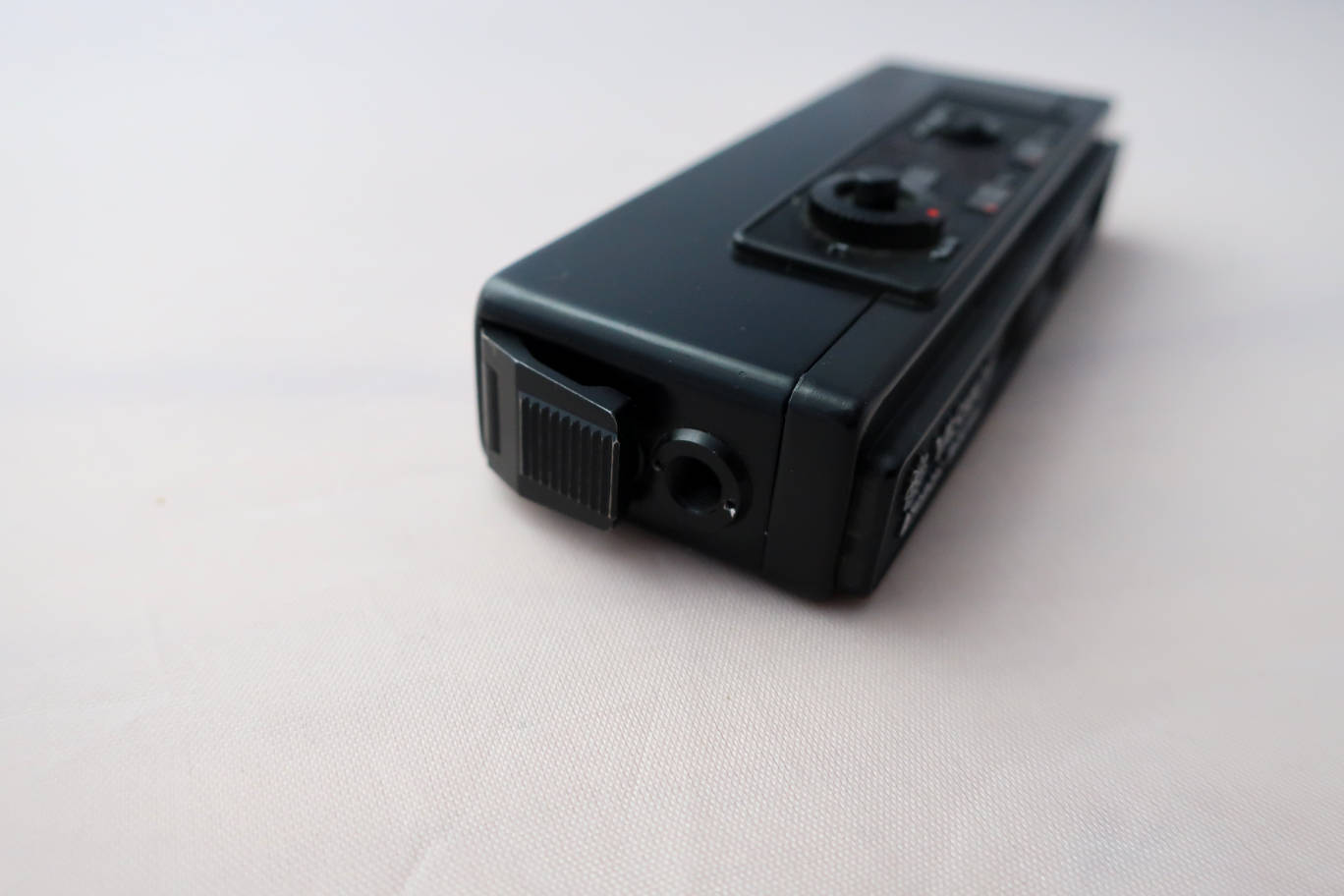 Left side. Film advance and strap socket.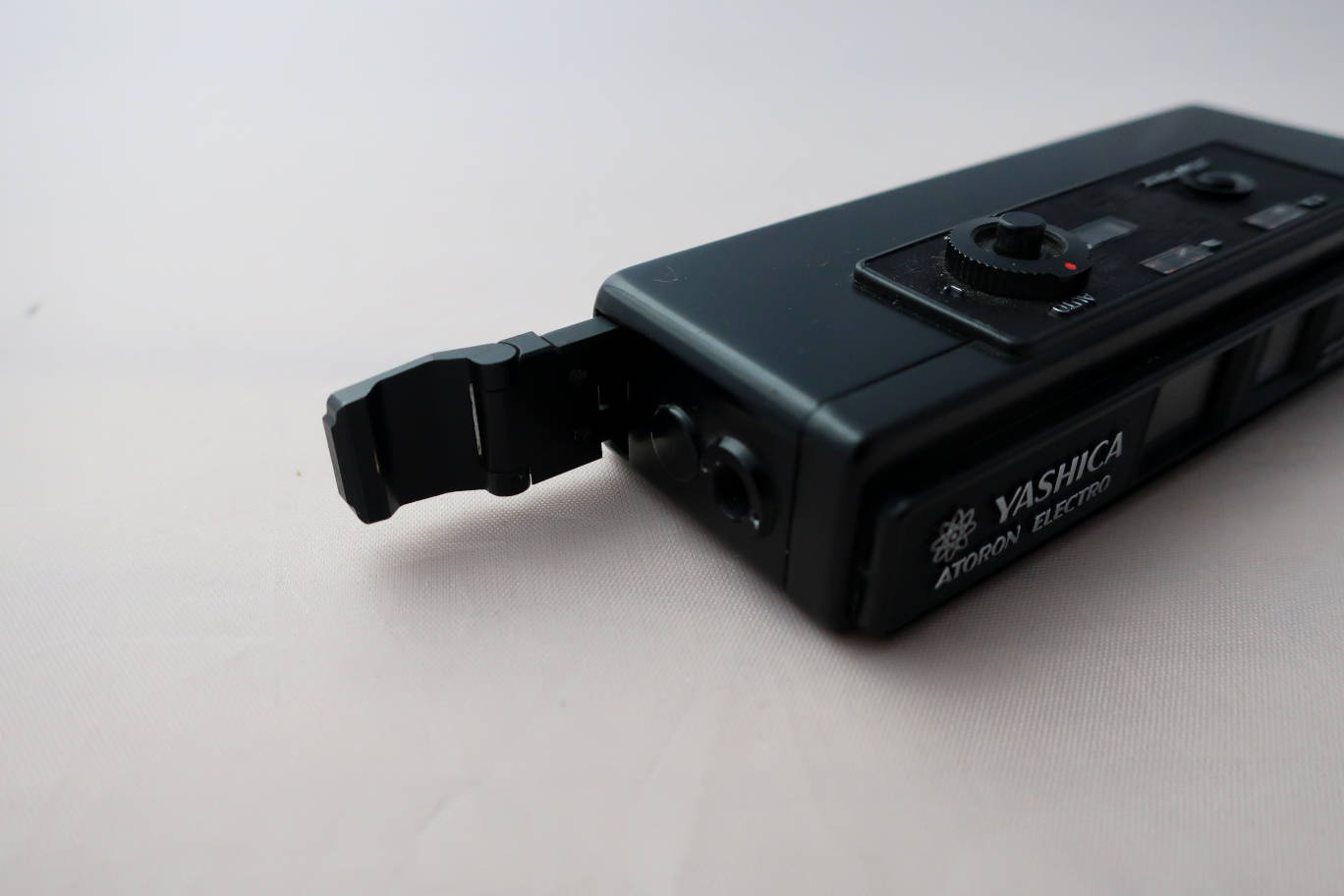 The film advance has to be pulled out.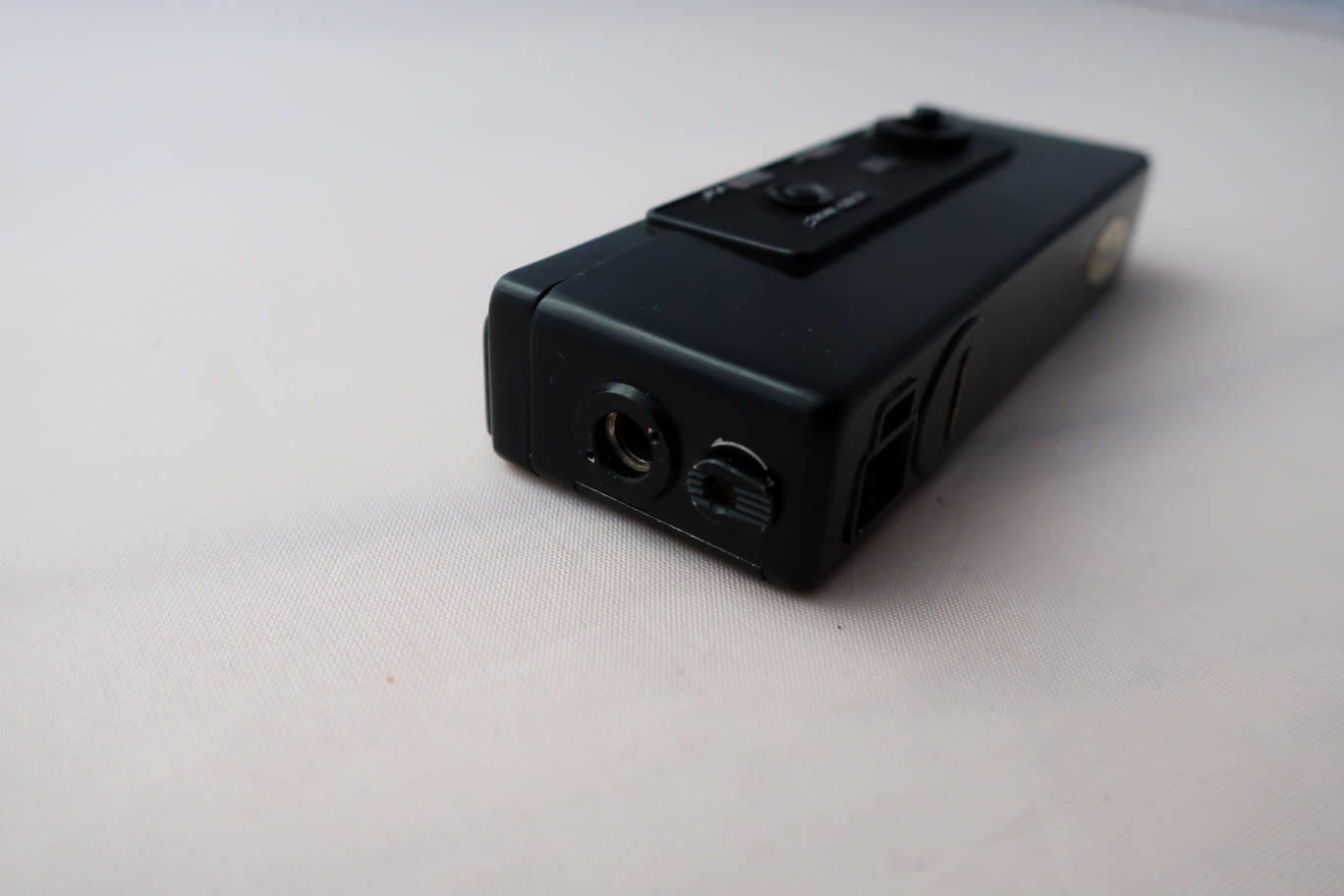 Right side. Accessory socket(flash connection) and film chamber unlock.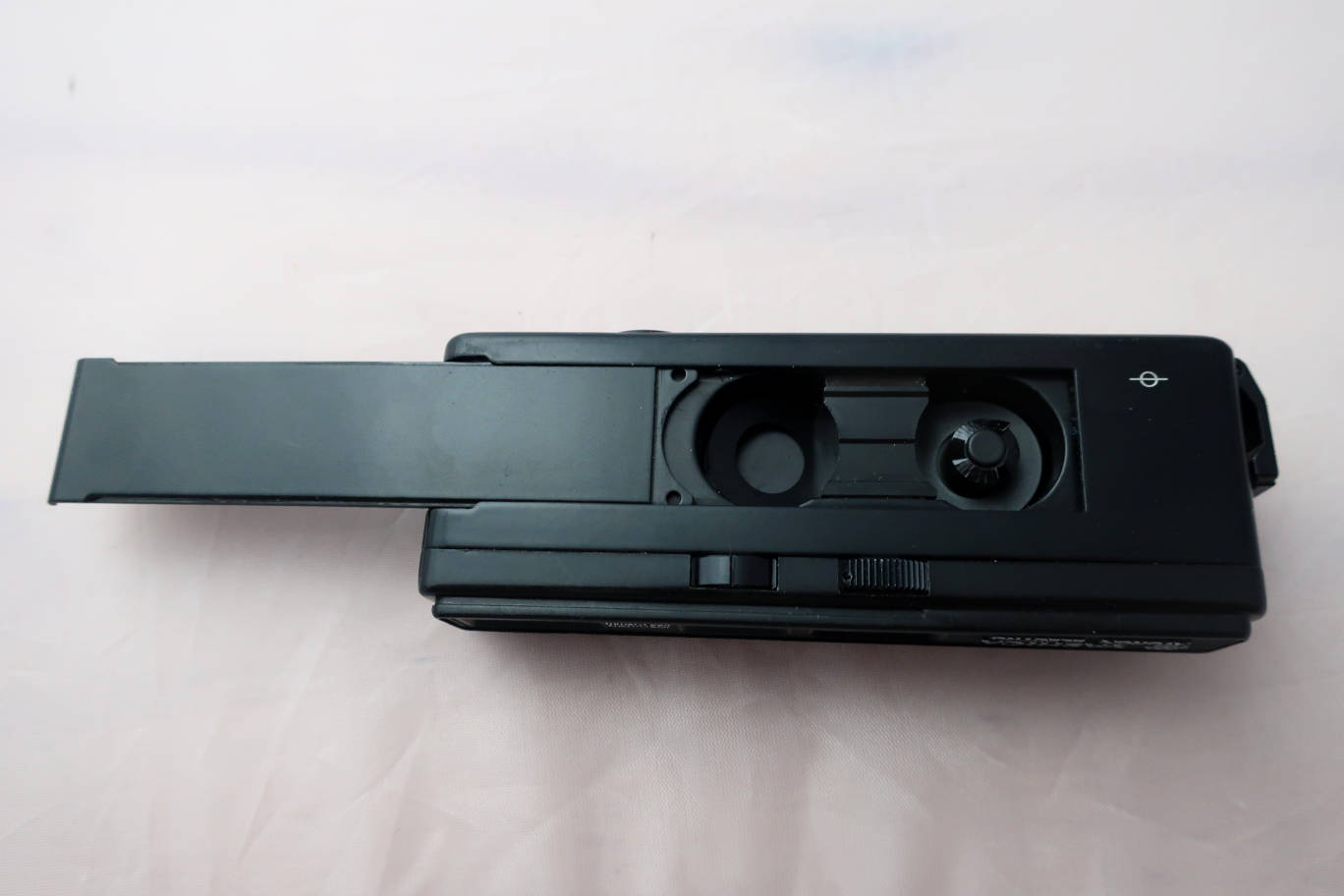 Camera film compartment open.
Takes Minox double cartridges.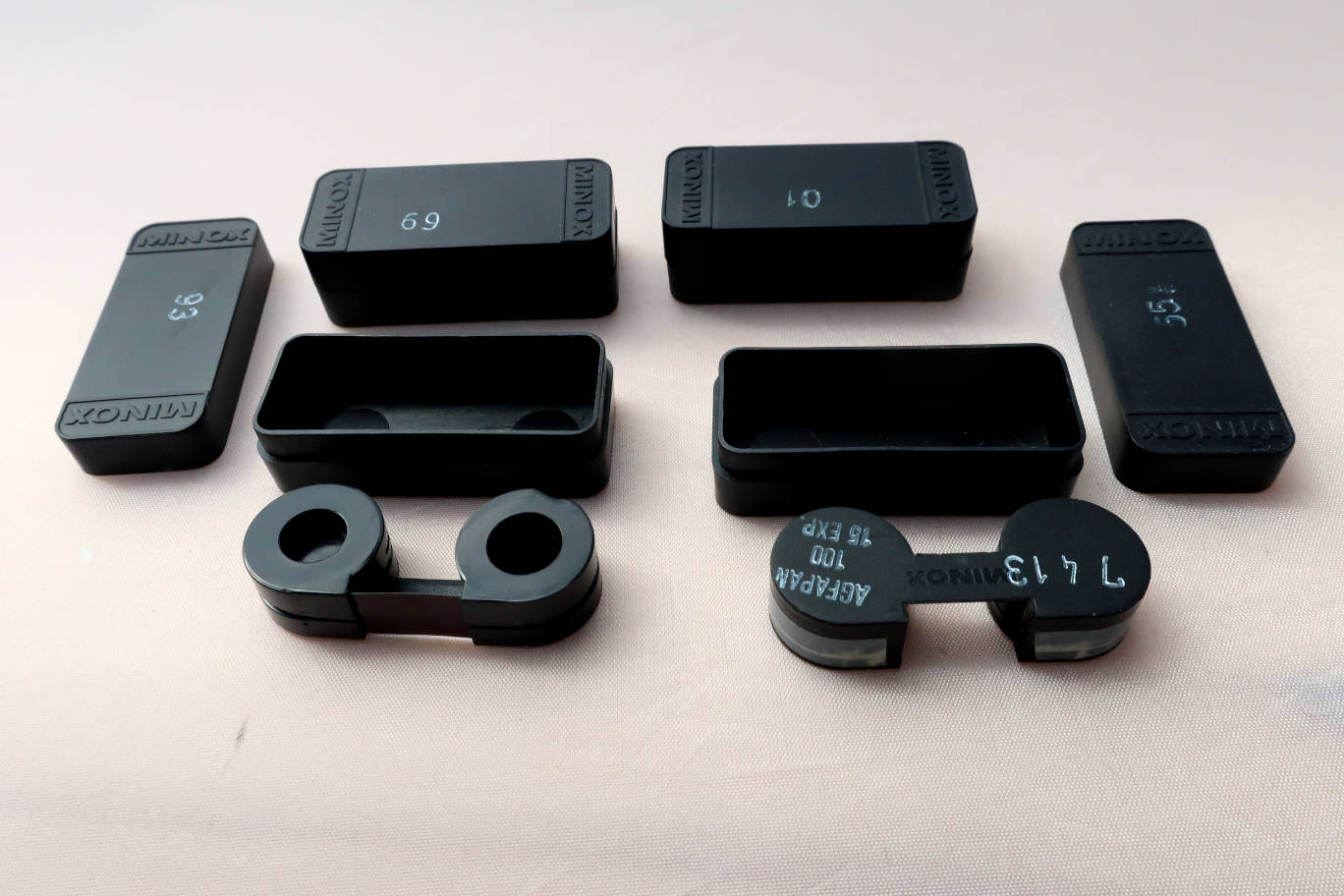 Minox cartridges with their cases.

For more information about cartridges, please consult

this page

.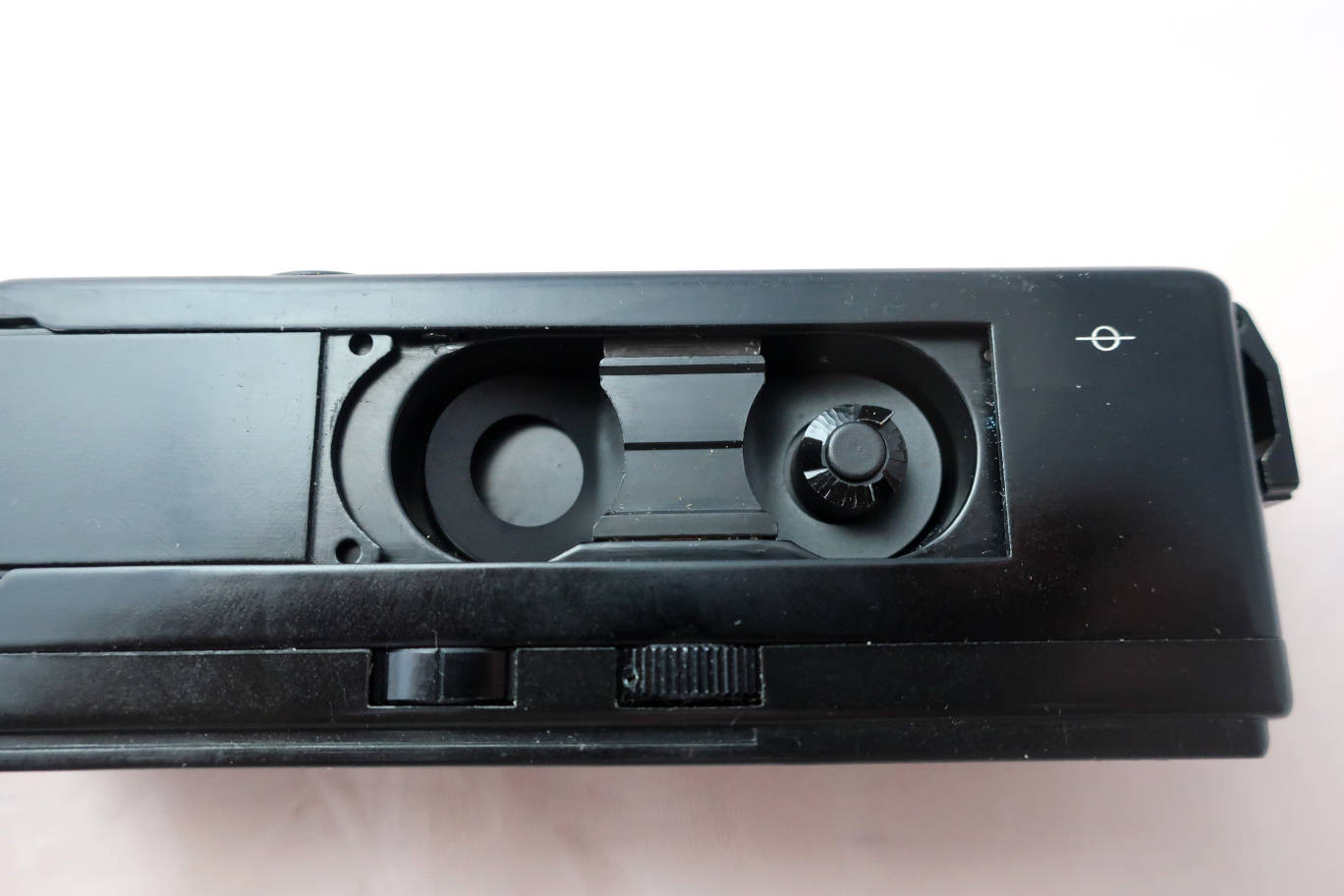 The film chamber.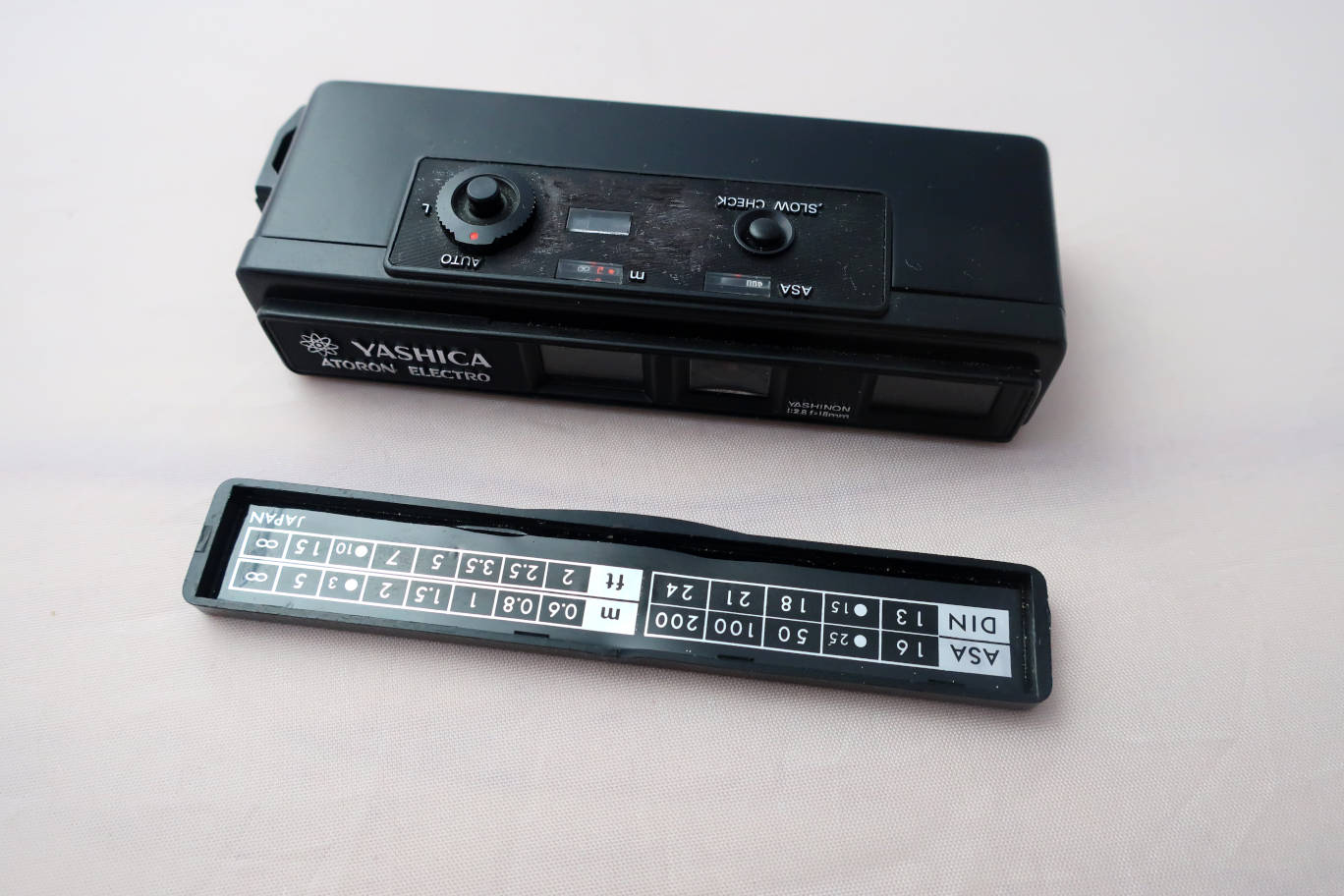 Camera and lid with table to compare DIN/ISO and meters/feet.

This camera is very easy to use, open the lid and it's ready. It's automatic, there is nothing to set except distance before pressing the shutter release. After taking a picture, you have to pull the little lever at the side of the camera for film advance and shutter cocking. Putting a film is easy, pull the film advance half way to open the film gate, drop the cartridge into the film chamber, advance to the first frame and that's it.

It's a good full automatic point and shoot camera with a good lens, good picture quality, good quality finish in a very small body. This camera feels solid. Picture results were good. A nice find.